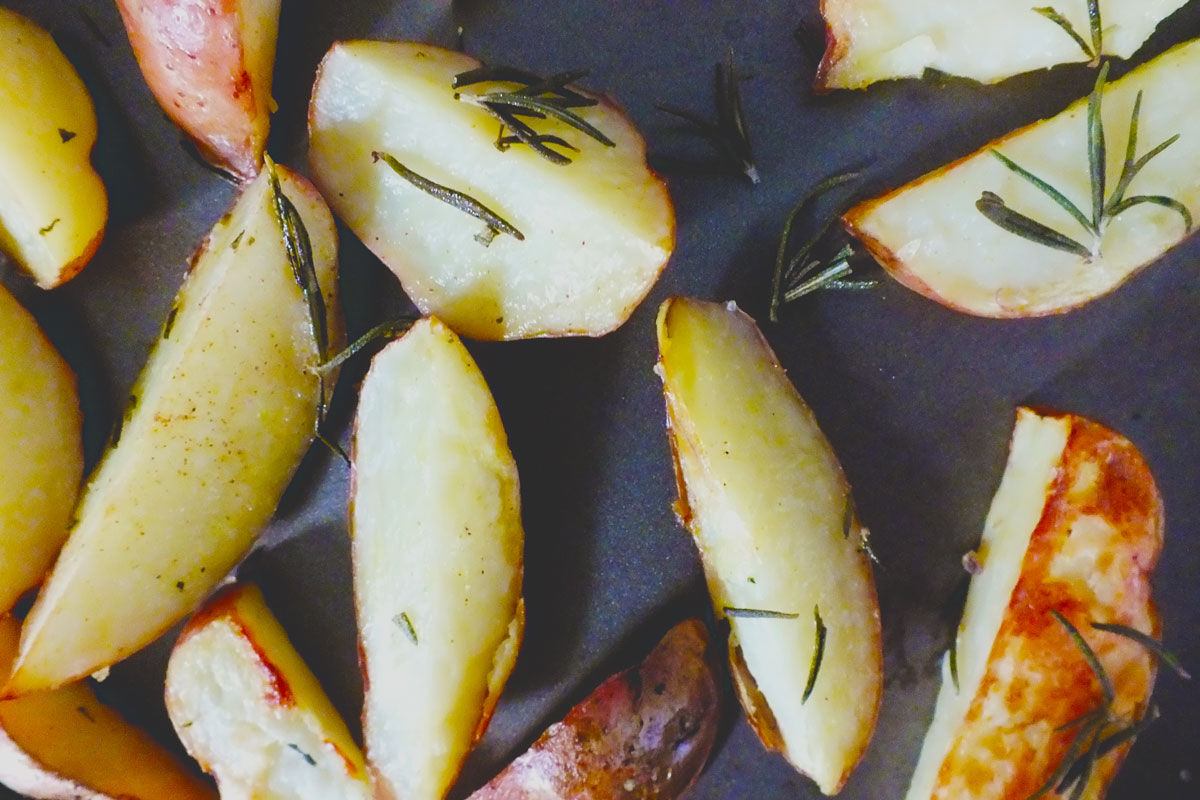 Rosemary Roasted Steak Fries
These robust steakhouse-style frites from the Dr. Ornish's Program for Reversing Heart Disease™ (Ornish Reversal Program) prove that you can make homemade fries that are crunchy and delicious without the need for added fat. 
Yellow-fleshed potatoes, such as Yukon golds, are great to use thanks to their firm texture, but medium-sized red-skinned potatoes also work well. 
To make the wedges, cut each potato in half, then quarters. Cut each quarter into two or three wedges. 
Skip the sugary dipping sauces and try these fries with a side of something more substantial, such as some hummus. 
In addition to the traditional burger, these potatoes also go well paired with eggs, lettuce wraps and even salmon for a health spin on fish and chips! 
Rosemary Roasted Steak Fries
Serves 6
 
Ingredients:
Nonstick cooking spray
3 medium Yukon gold or red-skinned potatoes unpeeled, cut into 3/4-in wedges (about 1 1/2 pounds)
1 teaspoon fresh rosemary, chopped
1/8 teaspoon fine sea salt
1/8 teaspoon freshly ground pepper
 
Directions:
1. Preheat oven to 450 degrees. Lightly spray a large-rimmed baking sheet with nonstick cooking spray.
2. Spread potatoes evenly on the baking sheet. Sprinkle with rosemary, salt and pepper.
3. Bake, turning once, until wedges are golden brown and crisp, approximately 30-35 minutes. Serve hot. 
Nutritional information per serving (5-6 wedges):
Calories: 130; Carbohydrates: 29g; Protein: 3g; Total Fat: 0g; Cholesterol: 0mg; Dietary Fiber: 3g; Sodium: 80mg
Published on: June 30, 2016