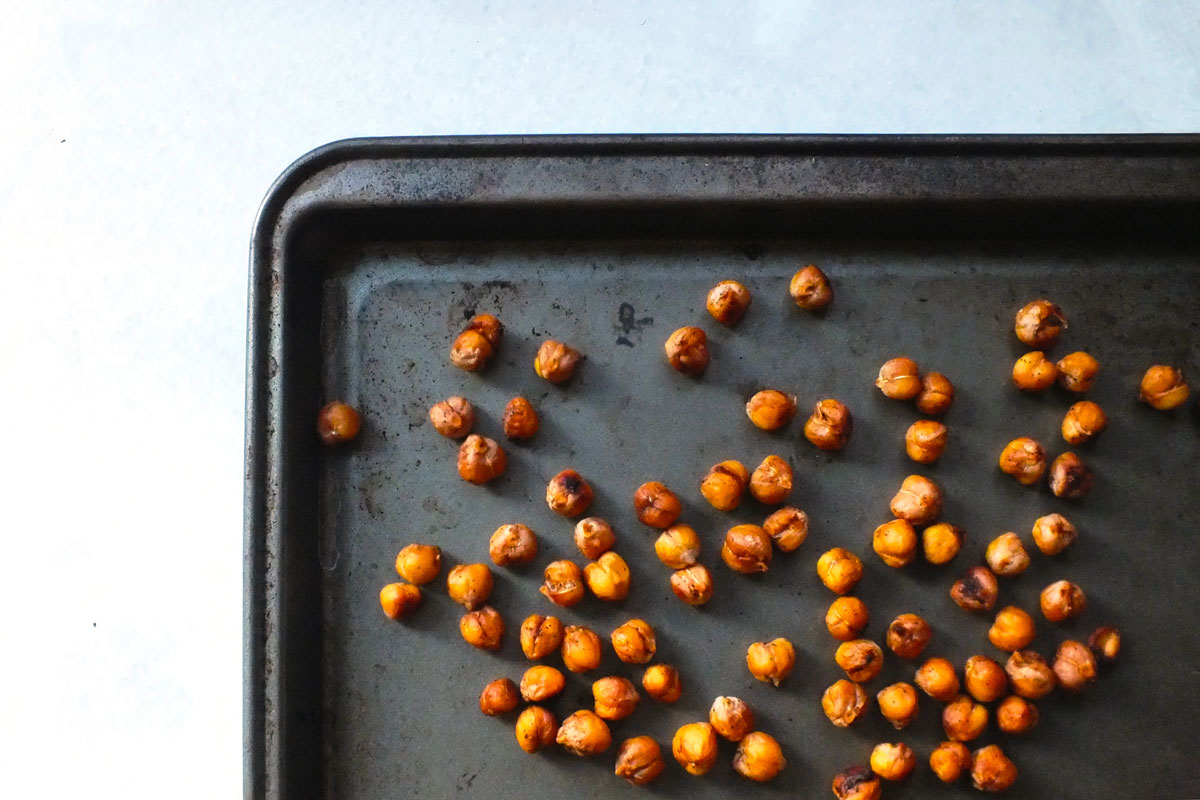 Smoky Spiced Roasted Chickpeas
Chickpeas may be small, but they pack a lot of great nutrition into their tiny bite-sized package. 
Chickpeas are part of the pulse family, a group of high-protein, low-fat edible seeds that are a good source of fiber, vitamins and minerals. 
Also known as garbanzo beans, chickpeas in particular are high in manganese, which supports wound healing, proper bone development and a healthy metabolism. 
They also are high in folate, an essential mineral that aids in new cell growth and healthy brain function. 
Women, especially those who are pregnant or trying to become pregnant, should aim to get between 400-600 micrograms of folate a day. Eating a one-cup serving of chickpeas will get you close – a one-cup serving provides 71 percent of a person's daily folate requirements. 
Hummus is an easy way to enjoy chickpeas, but why not kick things up a notch and try these Smoky Spiced Roasted Chickpeas? 
This spicy treat makes a great addition to salads or soups. 
Or, enjoy them as tailgate fare at your next sporting event! 
Experiment with how much spice you add, or use different spice combinations for different heat levels and flavors. Some good options include basil and oregano, rosemary and garlic, or even cocoa powder and chili powder! 
Smoky Spiced Roasted Chickpeas
Serves 6
Ingredients:
1 15-ounce can no-salt added chickpeas (also called garbanzo beans), drained and rinsed
1 teaspoon lemon juice
1 1/2 teaspoons chili powder
1 teaspoon ancho chili powder
1/2 teaspoon smoked paprika 
Directions:
1. Preheat oven to 350 degrees.
2. Blend spices together in a small bowl.
3. Toss all ingredients together in a medium mixing bowl. Spread chickpeas onto a large, rimmed baking sheet.
4. Bake until crisp, about 30 minutes. Let cool before serving. 
Nutritional information per 1/4-cup serving:
Calories: 40; Carbohydrates: 7g; Protein: 2g; Total Fat: 1g; Dietary Fiber: 2g
Published on: April 26, 2016