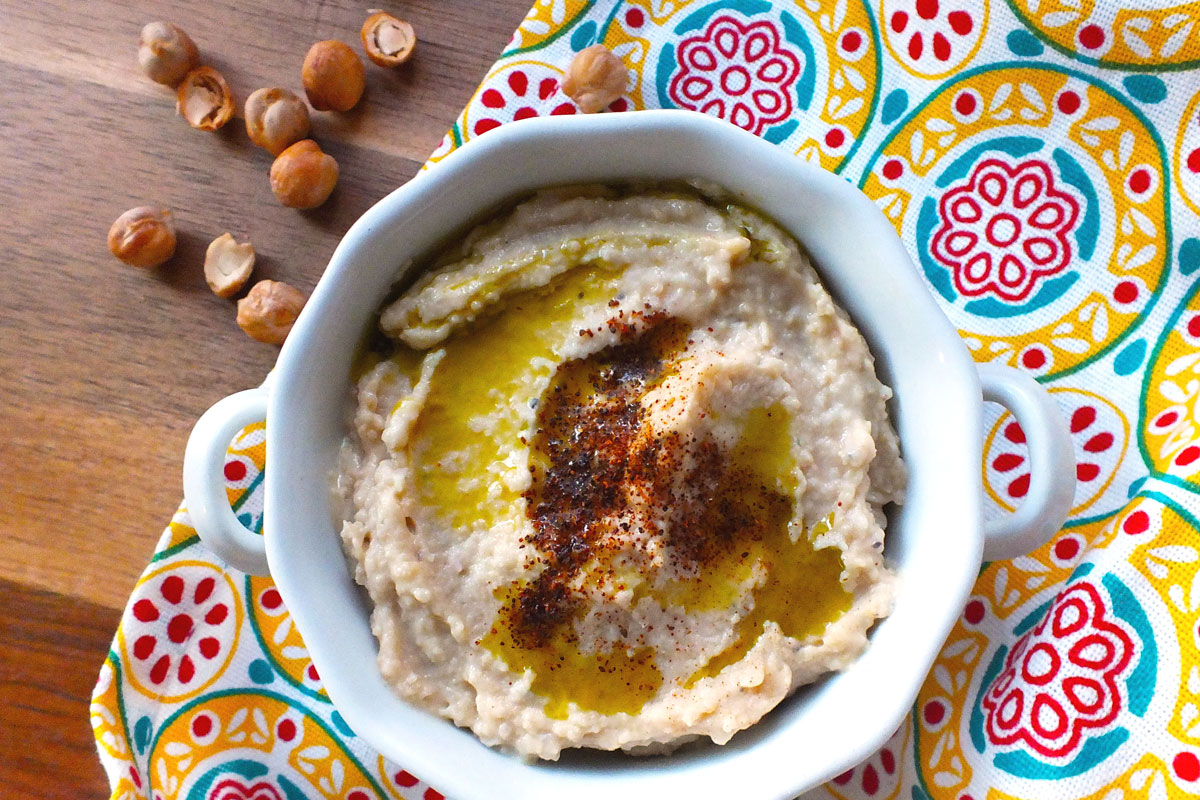 Traditional Garlic Hummus
The incidence of food allergies and intolerances is on the rise. 
Luckily for patients at Hawaii Pacific Health's network of hospitals, each cafeteria features something for everyone's taste. 
"It is important for our hospital to offer options for patients with food allergies," says Rebecca Izawa, a registered dietitian at Kapiolani Medical Center for Women & Children. 
"Kapiolani is not an 'allergy-free' cafeteria because many of the food items that contain milk, eggs and peanuts contain vital nutrients such as protein, calcium, fiber and vitamin D," Izawa notes. "But we do try to accommodate many food preferences and have a wide variety of choices for those who have dietary restrictions." 
For those who are allergic to eggs, milk and peanuts, Kapiolani offers the following choices:
Greens at the salad bar.


Grilled chicken with rice or potatoes.


Somen or udon noodles (on occasion).


Hummus.


Fresh fruits.


Steamed vegetables.


Sorbet or fruit bars.


Fruit juice.


Soy milk.
Here, the Kapiolani Food and Nutrition Services staff shares its recipe for hummus. 
Made from smashed garbanzo beans, also known as chickpeas, hummus is a versatile dish from the Middle East. The legumes provide protein, fiber and a number of essential vitamins and minerals, while the combination of olive oil and tahini (a paste made from sesame seeds) supplies heart-healthy unsaturated fat. 
Use it as a dip for fresh veggies, or smear it on a pita or other whole-wheat bread in place of empty-calorie spreads.
Traditional Garlic Hummus
Serves 20
Ingredients: 
1 15-ounce can of garbanzo beans (chickpeas), drained and rinsed
1/4 cup lemon juice
1/4 cup tahini paste
1/2 clove garlic (minced)
2 tablespoons olive oil
1/2 teaspoon salt
1/2 teaspoon cumin (optional)
2-3 tablespoons water
Directions:
1. Using a food processor, blend tahini and lemon juice.
2. Add oil, garlic, cumin and salt; blend.
3. Add garbanzo beans and water; blend until smooth consistency.
Nutritional information per 2-tablespoon serving:
Calories: 70; Carbohydrates: 3g; Protein: 2g; Total Fat: 4g; Saturated Fat: 0.5g; Cholesterol: 0mg; Sugars: 0g; Dietary Fiber: 1g; Sodium: 140mg
For more allergy-friendly options, check out:
Pali Momi Medical Center's O'Brian Potatoes
Straub Medical Center's Mango Barbecue Salmon
Wilcox Medical Center's Spinach Artichoke Casserole
Published on: May 10, 2015