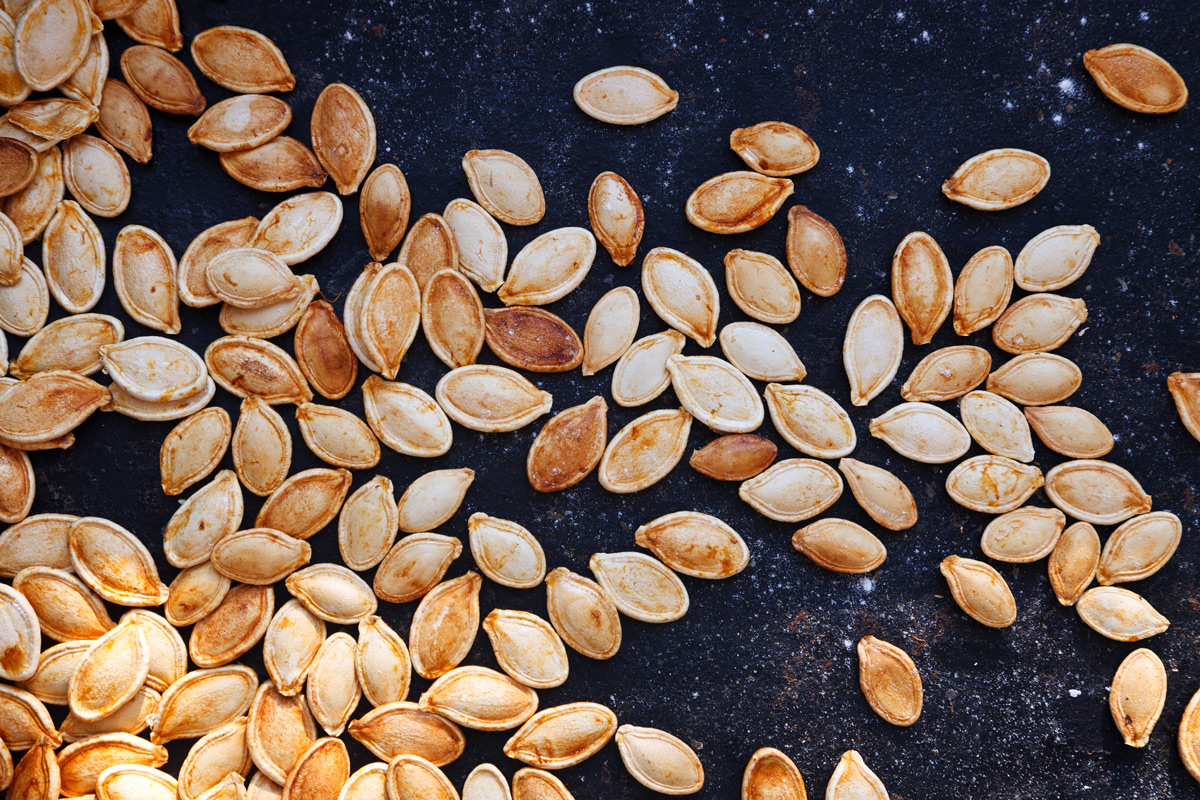 Roasted Pumpkin Seeds
Pumpkins are a-plenty this time of year, and soon this versatile vegetable will be used in everything from pies to stews and all things in between.
The next time you cook up some soup or carve out a Jack-o-lantern, remember to save the seeds!
"Pumpkin seeds are nutrient-rich little powerhouses," says Nicole Sievers, a registered dietitian with Wilcox Medical Center.
"They have a close relationship with the soil and are an excellent source of the minerals phosphorus, magnesium, manganese, zinc and iron," Sievers adds. "They're a fiber-rich source of B vitamins, which help us metabolize our energy more efficiently as we move toward the winter months. Pumpkin seeds also are a surprisingly rich source of vegetarian protein, providing 30 grams of protein per 3.5-ounce serving."
Roasted pumpkin seeds make for a healthy snack that's easy to customize to fit many different tastes. Simply swap out different spices and herbs to suit your craving.
"For many people, eating healthy requires cutting back on the salt, sugar and fat in recipes. When we lose these ingredients, it's easy to lose taste as well. Herbs and spices bring the party back to your taste buds without contributing to your waistline," Sievers says. "And, as if that wasn't enough, many herbs and spices have anti-inflammatory or anti-oxidant properties!"
Here, Sievers shares a basic recipe for roasting pumpkin seeds, plus three ways to add some flavor to this favorite fall treat.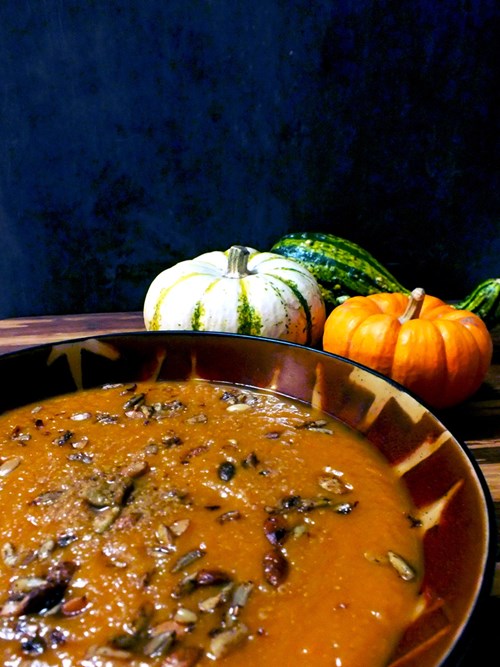 Roasted Pumpkin Seeds
Servings Vary


Ingredients:
Seeds from one medium-size pumpkin (about 2 cups)
1 Tablespoon extra-virgin olive oil
Sea salt, to taste
 
Directions:
1. Preheat oven to 300 degrees. Bring a medium pot of water to a boil. Add seeds, lower heat and boil gently for 10 minutes. Drain well and transfer to a paper towel-lined tray and pat dry.
2. In a medium bowl, toss seeds with oil and salt to coat.
3. Spread seeds evenly in a single layer on a large baking sheet. Roast seeds, stirring every 10 minutes or so, until just crisp and golden brown, about 30-45 minutes. (They will become crispier as they cool.)
4. Set aside to let cool completely. Shell, or eat whole. Store leftovers in an airtight container. 
Nutritional information per serving (2 tablespoons):
Calories: 130 calories; Carbohydrates: 3g; Protein: 5g; Total Fat: 12g; Saturated Fat: 2g; Dietary Fiber: 1g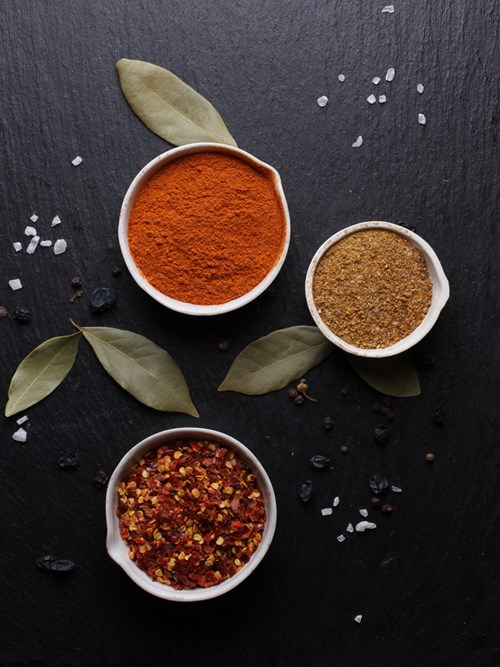 Pumpkin Seeds Three Way
Sweet Pumpkin Seeds
Ingredients:
1 Tablespoon honey
1 teaspoon ground cinnamon
1/2 teaspoon ground allspice
1/2 teaspoon ground ginger
1/4 teaspoon ground cloves
1/4 teaspoon ground nutmeg
Directions:
1. Omit or reduce salt and roast the seeds on parchment-lined baking sheet.
2. Let cool, then toss with honey and spices until evenly coated. Return the tray to the oven and continue to roast for another 10-15 minutes.
Spicy Pumpkin Seeds
Ingredients:
1 Tablespoon chili powder
1 Tablespoon smoked paprika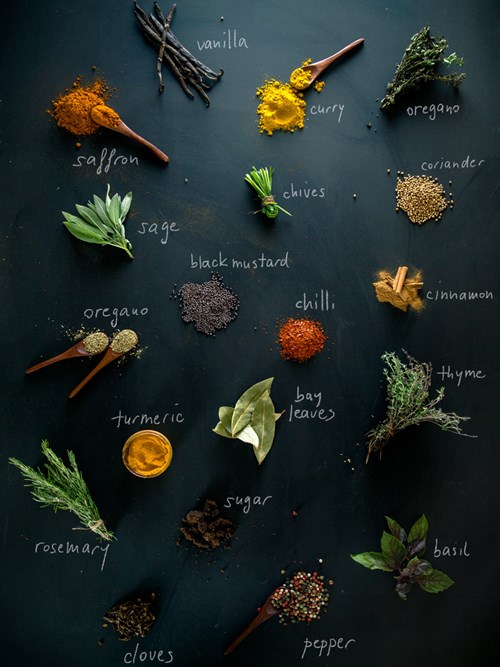 1 teaspoon red chili pepper flakes
1 teaspoon ground cumin
Directions:
1. Add herbs and spices to seeds with salt and oil before roasting.
2. Roast seeds on parchment-lined baking sheet.
Savory Pumpkin Seeds
Ingredients:
2 Tablespoons fresh rosemary, chopped
1 Tablespoon fresh parsley, chopped
2 teaspoons fresh garlic, minced
1 teaspoon ground oregano
1/2 teaspoon cracked black pepper
Directions:
1. Add herbs and spices to seeds with salt and oil before roasting.
2. Check on seeds more often to make sure the herbs and spices don't burn. If they begin to brown too quickly, lower oven heat slightly.
Published on: October 13, 2016