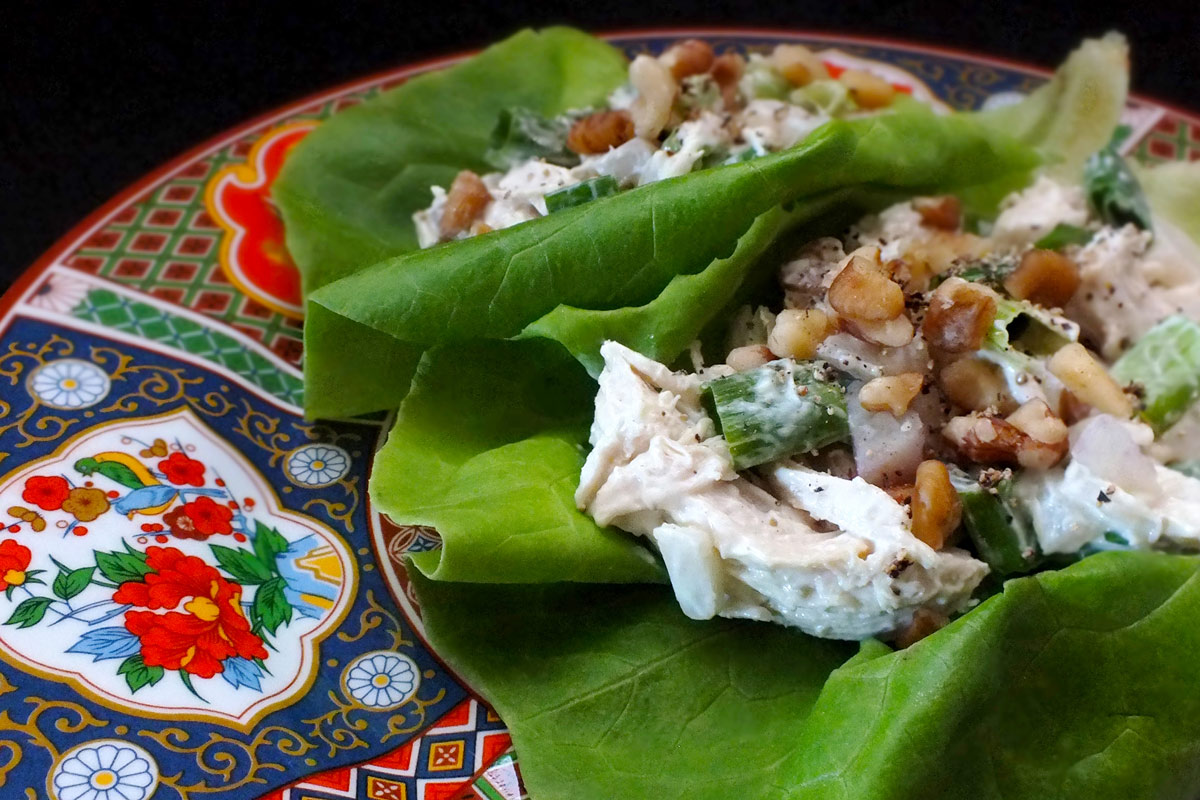 Spicy Asian Salad Cups
The standard chicken salad sandwich gets kicked up a few notches in this recipe for Spicy Asian Salad Cups from the American Heart Association.
Chicken breast is a great source of high-quality, lean protein, but these cups get bulked up some more with heart-healthy walnuts, which also add texture and crunch to each bite.
You'll go light on the mayonnaise, but Dijon mustard and Chinese chili sauce add big-time flavor and a bit of unexpected heat that'll keep your taste buds happy.
In this recipe, lettuce leaves aren't just an afterthought thrown in between two slices of white bread – they're the supporting star, lending vitamins, minerals and all-important fiber to what can be an otherwise dull dish.
Just remember: Seek out the darker leaves of romaine, green leaf or Manoa lettuces, as these contain the highest levels of nutrients and will help maximize your health benefits.
Spicy Asian Salad Cups
Recipe from the American Heart Association
Serves 6
Ingredients:
1/2 cup light mayonnaise
1 1/2 cups Dijon mustard
1 teaspoon Chinese chili sauce (optional)
1 24-ounce can salt-free white meat chicken packed in water (or boil 3 boneless, skinless chicken breasts and shred into bite-size pieces)
1 8-ounce can water chestnuts, diced
4 green onions, chopped
2 tablespoons unsalted nuts, chopped (cashews, almonds or walnuts)
1/2 teaspoon black pepper
Juice from 1 lime
12 lettuce leaves (romaine, green leaf, bib, Manoa, etc.)
Directions:
1. In a medium-size mixing bowl, combine mayonnaise, mustard and chili sauce.
2. Stir in chicken, water chestnuts, green onions, nuts, pepper and lime juice.
3. Spoon equal portions of chicken mixture into lettuce leaves and serve.
Nutritional information per serving (two lettuce cups with filling):
Calories: 215; Carbohydrates: 8g; Protein: 26g; Total Fat: 8g; Cholesterol: 59mg; Fiber: 2g; Sodium: 297mg
Published on: April 25, 2016