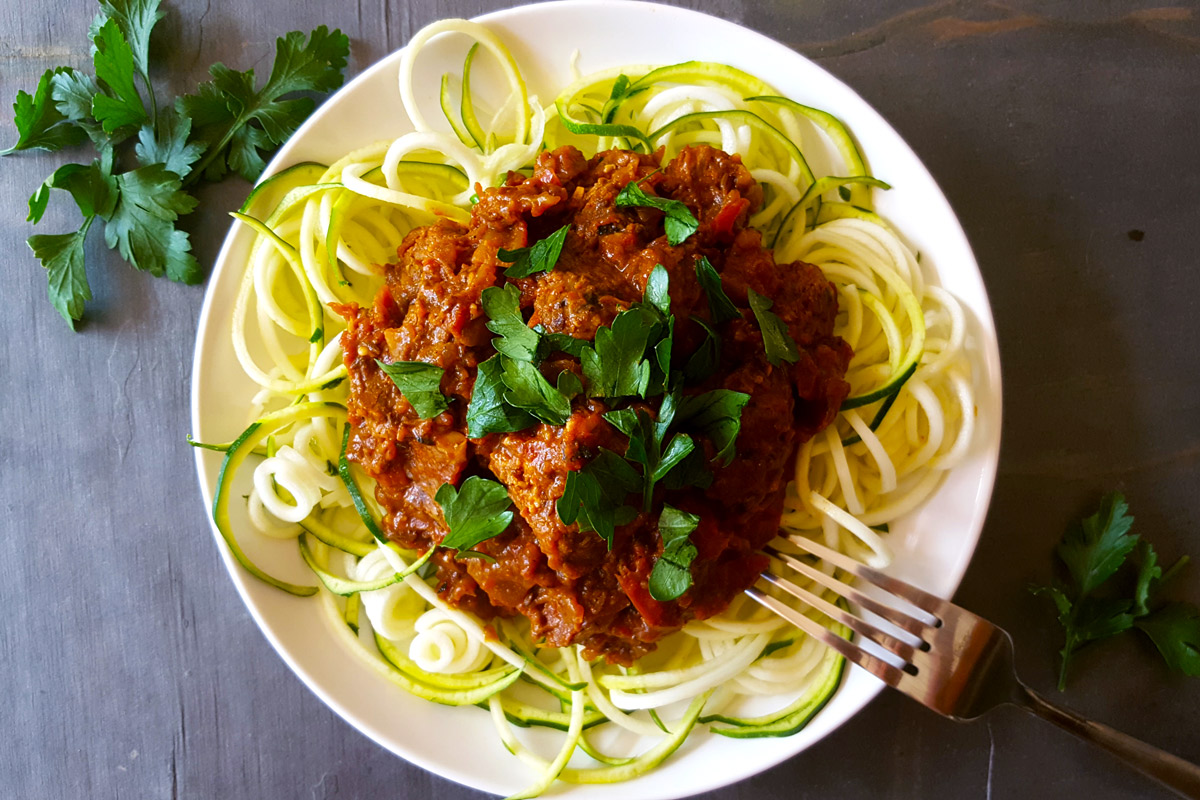 Hungarian Beef Goulash
Though goulash sounds like a heavy dish suited for months when all you want to do is curl up in your coziest of sweats and hibernate, this Hungarian stew actually can be quite healthy, if you use the right ingredients. 
The term "goulash" refers to a soup or stew of meat and vegetables that have been seasoned with paprika and other spices. 
This streamlined Hungarian Beef Goulash from EatingWell coats chunks of chuck in a spice crust of freshly ground caraway seeds and paprika to give it a beautifully deep mahogany hue that's as rich in color as it is in taste. 
Onions, red bell peppers, diced tomatoes and garlic contribute to a flavorful sauce you'll be tempted to spoon solo over a piece of crusty bread (a la these Ratatouille Toasts). 
Serve this dish the traditional way over egg noodles, or, for something different, try it with spiralized zucchini "zoodles" or Roasted Spiced Parsnips & Carrots.  
Hungarian Beef Goulash
Recipe courtesy of EatingWell
Serves 8
 
Ingredients:
2 pounds beef stew meat (preferably chuck), trimmed and cubed
2 teaspoons caraway seeds
1 1/2-2 tablespoons sweet or hot paprika (or a mixture of the two)
1/4 teaspoon salt
Freshly ground pepper, to taste
1 large or 2 medium onions, chopped
1 small red bell pepper, chopped
1 (14-ounce) can diced tomatoes
1 (14-ounce) can reduced-sodium beef broth
1 teaspoon Worcestershire sauce
3 cloves garlic, minced
2 bay leaves
1 tablespoon cornstarch mixed with 2 tablespoons water
2 tablespoons fresh parsley, chopped
 
Directions:
1. Place beef in a 4-quart or larger slow cooker. Crush caraway seeds with the bottom of a saucepan. Transfer to a small bowl and stir in paprika, salt and pepper. Sprinkle the beef with the spice mixture and toss to coat well. Top with onion and bell pepper.
2. Combine tomatoes, broth, Worcestershire sauce and garlic in a medium saucepan; bring to a simmer. Pour over the beef and vegetables. Place bay leaves on top.
3. Cover and cook until the beef is very tender, 4 to 4 1/2 hours on high heat, or 7 to 7 1/2 hours on low heat.
4. Discard the bay leaves; skim or blot any visible fat from the surface of the stew. Add the cornstarch mixture to the stew and cook on high, stirring 2-3 times, until slightly thickened, 10-15 minutes. Serve sprinkled with parsley. 
Nutritional information per 1-cup serving:
Calories: 168; Carbohydrates: 6g; Protein: 23g; Total Fat: 5g; Saturated Fat: 2g; Cholesterol: 67mg; Dietary Fiber: 1g; Sodium: 338mg
Published on: February 13, 2017