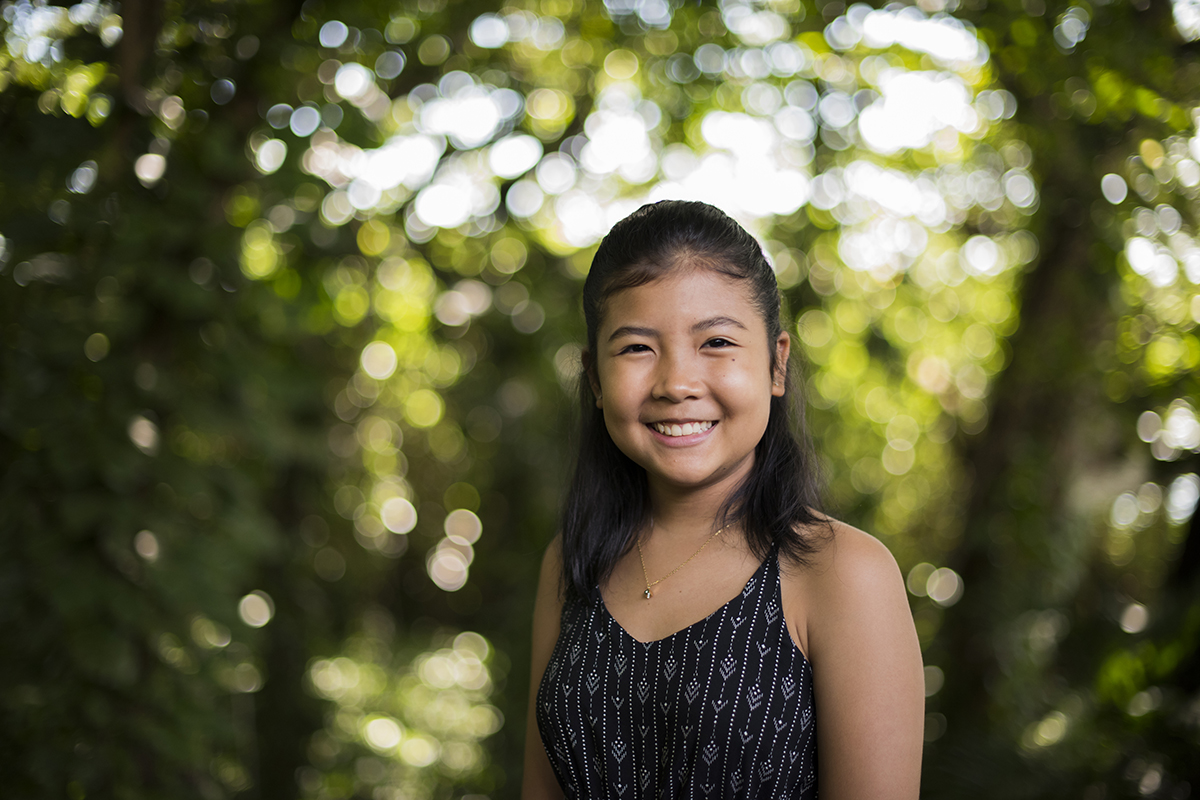 Zeila Maclachlan
Wall of Hope: Stories of Courage & Inspiration
For the first 10 years of her life, Zeila Maclachlan was a happy and healthy child. Then, her mother Jessica noticed a change. "She was lethargic, lost her appetite, had a bloated stomach and puffiness under her eyes," she recalls.
A visit to the pediatrician showed her blood pressure to be dangerously high and lab test results to be alarming.
She was immediately sent to Kapiolani Medical Center for Women & Children where she was admitted. After two days of extensive tests by Kapiolani's medical team, Zeila was diagnosed with lupus nephritis.
"I wasn't in a lot of pain, so I was confused about all the tests and why they couldn't figure out what was wrong with me," Zeila recalls. "I was also confused why I had to stay in the hospital for so long when I didn't feel that sick."
Zeila stayed in the hospital for 36 days while the Kapiolani team worked tirelessly to control the inflammation of her kidneys and increase her red blood cells. Once she was stable enough, a kidney biopsy was performed to determine the severity and specific class of her diagnosis – Class IV lupus nephritis. It required treatment with low-dose chemotherapy along with continuing corticosteroids and other medications.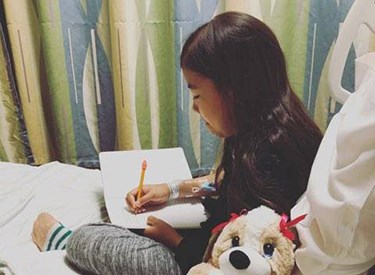 Only when she was weaned off her IV medications was Zeila able to go home, returning to Kapiolani once a month for chemotherapy before officially ending her treatments on Halloween 2018.
Throughout her months of treatment, the Kapiolani team never left her side.
"Megan, the child life specialist, played a huge role in our entire stay there," Jessica says. "She taught Zeila how to swallow pills using all kinds of creative tricks. Nurse Arlene also had such a calming demeanor that made Zeila feel really comfortable, safe and cared for."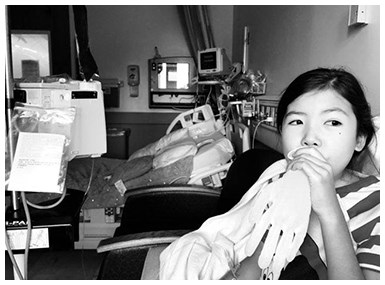 Although there is no cure for lupus, Zeila is doing infinitely better today than when she was first diagnosed. She and her family, however, continue to rely on the support of Kapiolani.
"It's so easy to feel hopeless during the thick of things, but Kapiolani truly has so much to offer its patients," Jessica says. "Not just procedures and medical treatments, but also supportive programs and people who make you feel at home, comfortable and safe so you have the space inside of you to heal, and I think that's just as important as any medicine out there."
Published on: December 8, 2020