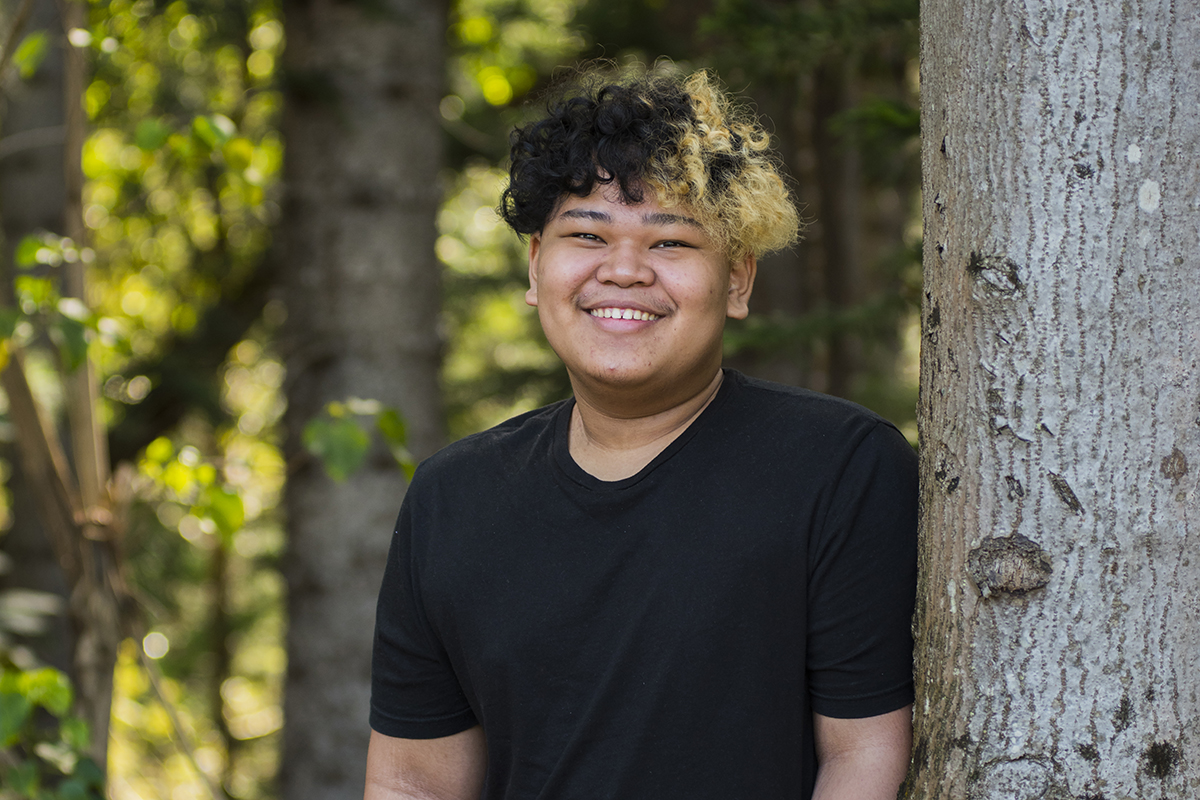 Kyle Canete
Wall of Hope: Stories of Courage & Inspiration
In October 2019, 14-year-old Kyle Canete's life as a typical teenager changed forever with an unexpected medical diagnosis of myocarditis. The condition is characterized by the inflammation of the heart muscle that reduces the heart's ability to pump blood, and is usually brought on by a viral infection. A severe case can weaken the heart and lead to heart failure or an arrhythmia, an irregular heartbeat.
"I was mad, sad and scared when I first found out about my diagnosis," Kyle recalls. "I learned during my recovery that it was my myocarditis that triggered my heart and lungs to shut down, leading to me being admitted to Kapiolani."
To treat his emergent situation, the medical team at Kapiolani Medical Center for Women & Children put him on an ECMO machine.
"I was mad, sad and scared when I first found out about my diagnosis."
ECMO, or extracorporeal membrane oxygenation, is a machine that pumps and oxygenates a patient's blood outside the body, allowing the heart and lungs to rest.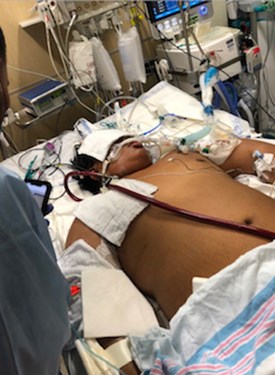 "My mom told me that some people can be on ECMO for an extended period of time, but don't make it," he says. "I was blessed to have only been on it for five days."
During his time at Kapiolani, Kyle counted himself fortunate to be treated by Dr. Drew Fong, Dr. Len Tanaka and Dr. Andras Bratincsak, all of whom had a significant impact on his road to recovery. He credits them, along with the entire team involved in his care, for saving his life.
"They were amazing and put in so much hard work and dedication to save not only my life but also the lives of their many patients."
"I thank God for the hard work and care from all the doctors and nurses at Kapiolani who worked together to allow me to leave again," he says.
After five days on ECMO, Kyle made a remarkable recovery and was officially discharged from the hospital on November 9, 2019. Today he's doing exceptionally well, recognizing that "life is amazing and beautiful!"
"Thank you doesn't even begin to describe what I want to say to them," he says of the team at Kapiolani. "They were amazing and put in so much hard work and dedication to save not only my life but also the lives of their many patients."
"Kyle's journey to recovery was one of the hardest things of our lives," says his mom, Imelda. "After all the trauma that we have gone through, I thank God for all the hard work of the doctors and nurses at Kapiolani."
Published on: December 8, 2020