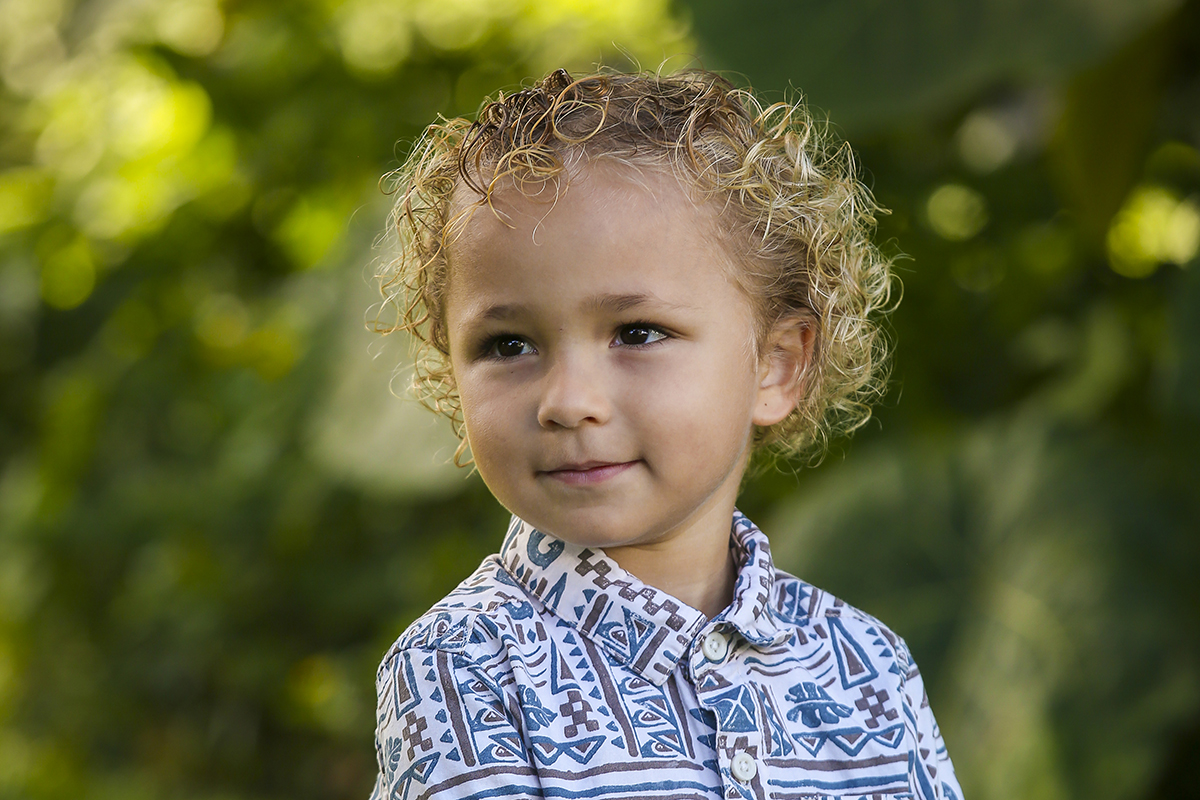 John Alvarez
Wall of Hope: Stories of Courage & Inspiration
A child drowning is a parent's worst nightmare. Take it from Brittany Vecio, who almost saw that nightmare become a reality with the near drowning of her then 2-year-old son, John Alvarez.
"When we first arrived at Kapiolani, I was incredibly scared," Brittany recalls. "All I wanted was for my baby to wake up and breathe on his own."
While panic and fear overtook John's family, the team at Kapiolani Medical Center for Women & Children immediately went to work to give John the best possible chance for a full recovery.
I wish I could wrap my arms around each and every person who took part in my son's care. You all are and forever will be our heroes!"
"The moment we arrived, we met Dr. (Jaime) Harrington, who was just incredible," Brittany says. "He made sure we knew what was happening every step of the way. He was smart, professional, and had such an amazing bedside manner. I just knew from that very first day my son was in the best hands possible."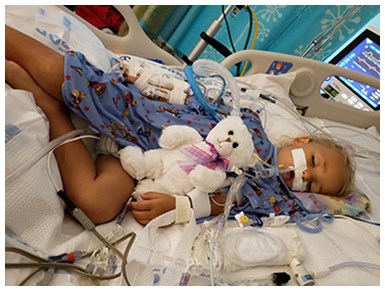 For three days, John remained on a ventilator in the Pediatric Intensive Care Unit (PICU), where Brittany was comforted by a team of nurses who she knew were focused on caring for her son.
I just knew from that very first day my son was in the best hands possible."
"They were all very professional and so kind. One nurse in particular stood out. While I can't remember her name, I remember she had a mustache tattooed on her finger. She was there when John moved off the ventilator and helped him get on oxygen. I know he was just as scared as I was, so she would talk to him with her mustache to make him laugh. It even made me feel better!"
Kapiolani Physical Therapist Stacie Keliinoi also made a lasting impact on John and his family.
"Stacie was so incredibly sweet and professional," she says. "John was having a hard time with left-side weakness, so Stacie found a variety of games and activities that helped him get better without him even realizing it. After such a traumatizing experience, it was so nice to see him happy again."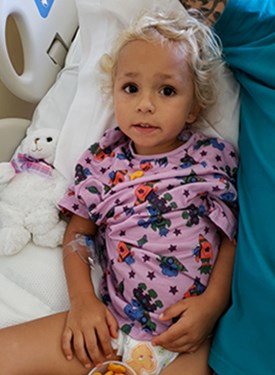 A year later, John is now a happy and healthy 3-year-old boy with an energetic zest for life who, despite the incident, still loves the water.
"I wish I could wrap my arms around each and every person who took part in my son's care," she says. "You all are and forever will be our heroes!"
Published on: December 8, 2020