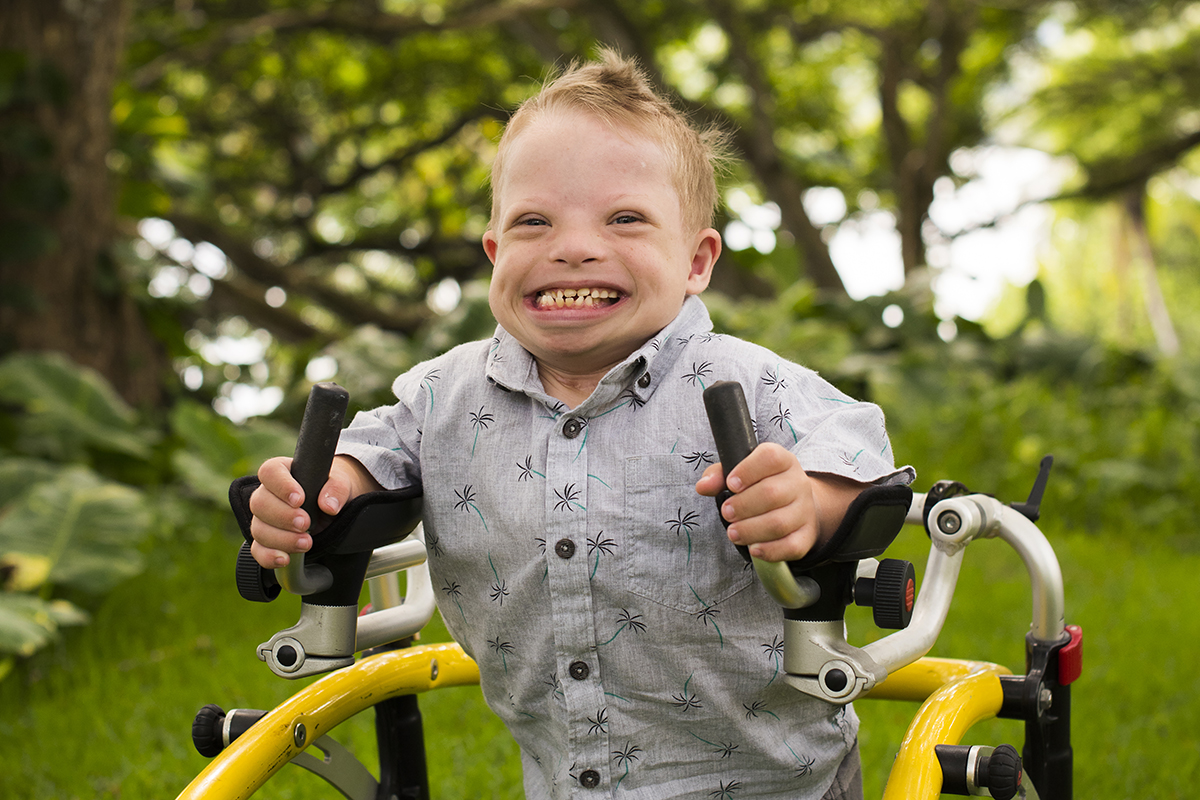 Oliver Camp
Wall of Hope: Stories of Courage & Inspiration
When Nichole and Cyrus Camp first learned their unborn baby was diagnosed with Trisomy 21, or Down syndrome, they were terrified of the complications related to his condition.
"The entire experience was scary and every day was unpredictable," Nichole reflects. "Thankfully, we had the team at Kapiʻolani to lean on through so many difficulties, serving as beacons of light and hope during the darkest times."
Those dark times came for Nichole and Cyrus when Oliver was 3 months old.
Nichole woke up and noticed Oliver was having trouble breathing. He turned blue and quickly became unresponsive. Cyrus performed CPR on Oliver and he was rushed to Kapiʻolani Medical Center for Women & Children where he was diagnosed with tracheobronchial malacia, a weakening of the tracheal and bronchial walls that caused his lungs to collapse.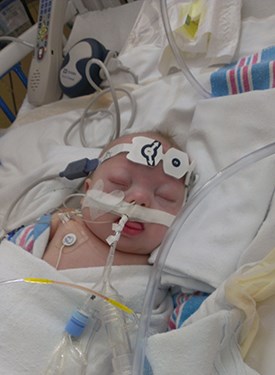 Oliver spent the next five months at Kapi'olani fighting for his life as the complication revealed other life-threatening health conditions. He was also diagnosed with spondyloepiphyseal dysplasia congenita, a form of dwarfism, and an immature vagal response, which caused his heart to stop.
Over the course of his stay, Oliver was resuscitated frequently, and needed to be intubated and put on a ventilator several times. He underwent surgeries for a gastrostomy tube (g-tube), tracheostomy tube, and pacemaker. An extensive team of medical professionals supported Oliver and his parents every step of the way, including Kolea Chong, a registered nurse in the Pediatric Intensive Care Unit, who they say was one of the most influential caregivers during their stay.
Kolea made a point to encourage Oliver's small victories and ensure we stayed focused on making plans for his future when a future was hard to see"
Today, Oliver is a happy and thriving 8-year-old just entering the second grade.
"My heart is doing well and doesn't need the pacemaker anymore. I also just had trach reconstruction surgery and no longer need a trach tube," says Oliver. "I'm looking forward to getting in the ocean and learning to swim!"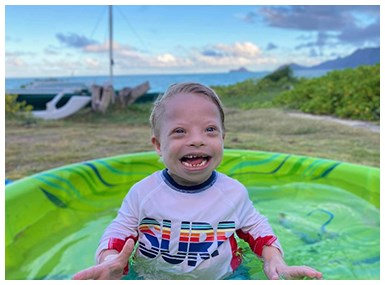 Nichole and Cyrus, too, are looking forward to living their lives beyond hospital walls.
We are eternally grateful for the loving, healing and professional care Kapiʻolani provided to our family"
"While the experience was scary and unpredictable, we're so grateful that we had the Kapiʻolani team to lean on."
Published on: December 8, 2020