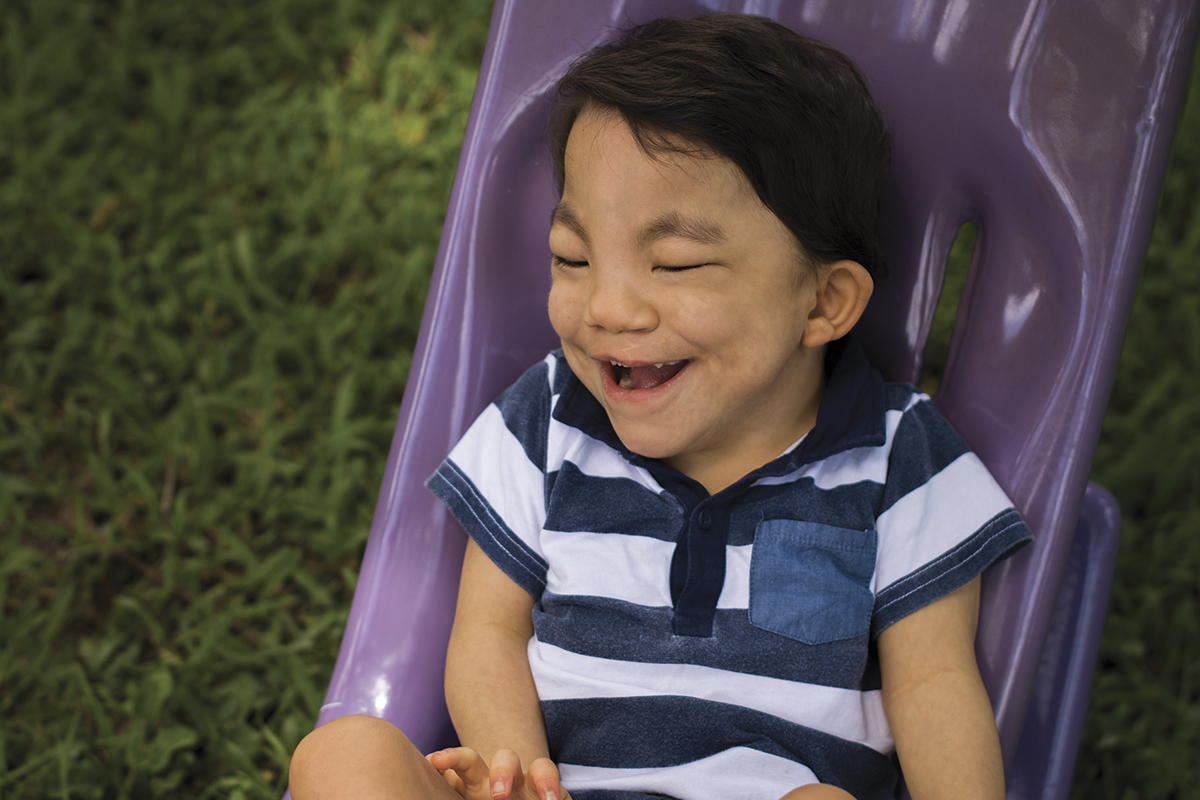 Skylar Koga
Wall of Hope: Stories of Courage & Inspiration
Skylar Koga is a tiny, mighty, feisty warrior. While still in the womb, he was diagnosed with a cleft lip and palate, a common and treatable birth defect. It was only after he was born at Kapiolani Medical Center for Women & Children that doctors discovered that he also had microlissencephaly, a rare brain disorder, and Baraitser-Winter syndrome, a condition that affects the development of body parts, especially the brain and face.
His parents would soon learn that Skylar was also blind in one eye, deaf in one ear and would never walk or talk. They were told it was unlikely he would make it past his first birthday, but if he did, that his maximum life expectancy would possibly be 10 years. He would also require 24/7 nursing care for the rest of his life.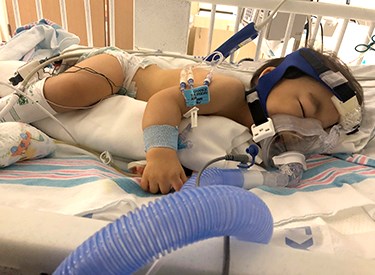 His mom, Yuko, explains, "I was initially in shock. I was devastated, angry, and alone."
Skylar was in the NICU for one-and-a-half months. Following his discharge from the NICU, he was at Kapiolani two to four days a week until he was six months old for appointments with different specialists. Four years and numerous surgeries later, he continues to see 10 specialists every four to six months, and he has the support of a palliative care team.
"Kapiolani has become our second home," says Yuko. "The doctors and nurses that have become a crucial part of Team Skylar have helped us in ways that no other friends or family can. They understand his diagnoses and challenges, and the care and lifestyle it takes when you are blessed with a medically fragile child."
Yuko believes that Skylar chose her to be his mom to spread awareness of children with special abilities. She loves sharing Skylar's story and hopes by doing so that others will recognize that medically fragile children are not broken but rather perfectly imperfect.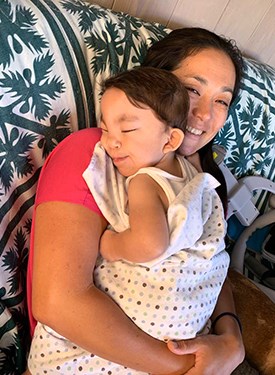 "I would love for future parents blessed with special ability children to know that it's okay to feel whatever they may feel," Yuko says. "It is devastating to hear that your child has a terminally ill diagnosis. Believe in your child, reach out for help, advocate and fight for them. Cry, be sad, be happy, have hope and be honest with your heart. These kids will truly inspire and amaze you every single day."
Published on: October 17, 2021