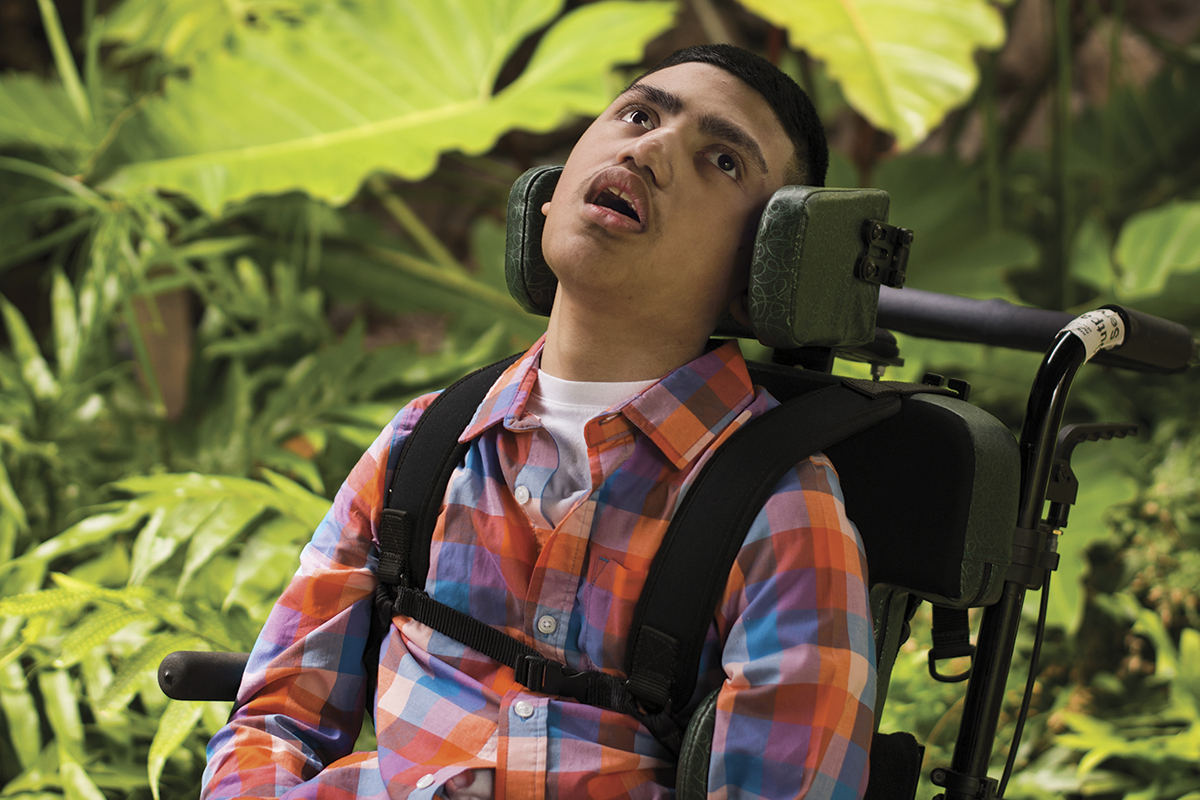 Prince Oscar Faasili
Wall of Hope: Stories of Courage & Inspiration
There's nothing like a mother's love. In 2010, while living in American Samoa, 15-month-old Prince Oscar Faasili suffered a seizure. As his mother, Pauline, explains, "It was one of the saddest days of my life seeing my son go through a lot of pain so young and fragile."
It was also frustrating for her to see firsthand the lack of equipment and services available at the hospital there to help treat her son.
Due to the medical limitations back home, Prince and his family went to Kapiolani Medical Center for Women & Children. Upon admission, he was diagnosed with Septo-optic dysplasia, a disorder of early brain development, with schizencephaly and associated symptomatic epilepsy. He is also blind, has bilateral sensorineural hearing loss, and requires a gastrostomy tube (G-tube) for feeding. In general terms, he has global development delay, which is used to describe young children who have significant delays in two or more developmental skills like motor function and speech.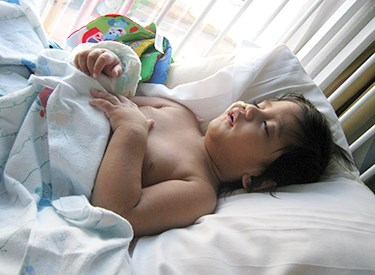 Over the last 10-plus years, Prince's complex medical problems have required continuous caregiver support and numerous hospitalizations. His mom has been by his side the entire time.
Pediatric Pulmonologist Dr. Edward C. Fong is one of Prince's many physicians who has helped to provide Pauline with the tools needed to care for Prince. He says, "It has been a rewarding experience caring for Prince, as it is so evident how much mom loves him in the manner in which she cares for him." 
Pauline is equally complementary of the care team at Kapiolani, noting how the doctors and nurses have been a blessing to her and her son with their ongoing support, care and help.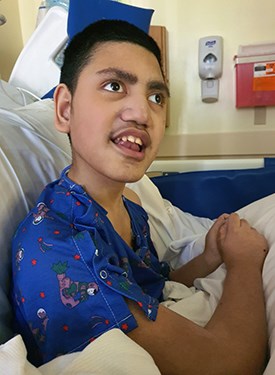 While the staff's efforts have been extraordinary, so too is Prince's resilience. He is appropriately called a "fighter" by his family. Pauline wants others facing a similar situation to keep the faith and know that they are not alone. "It's okay to cry because we are all human, but always try to stay positive and surround yourself with loving people."
Published on: October 17, 2021