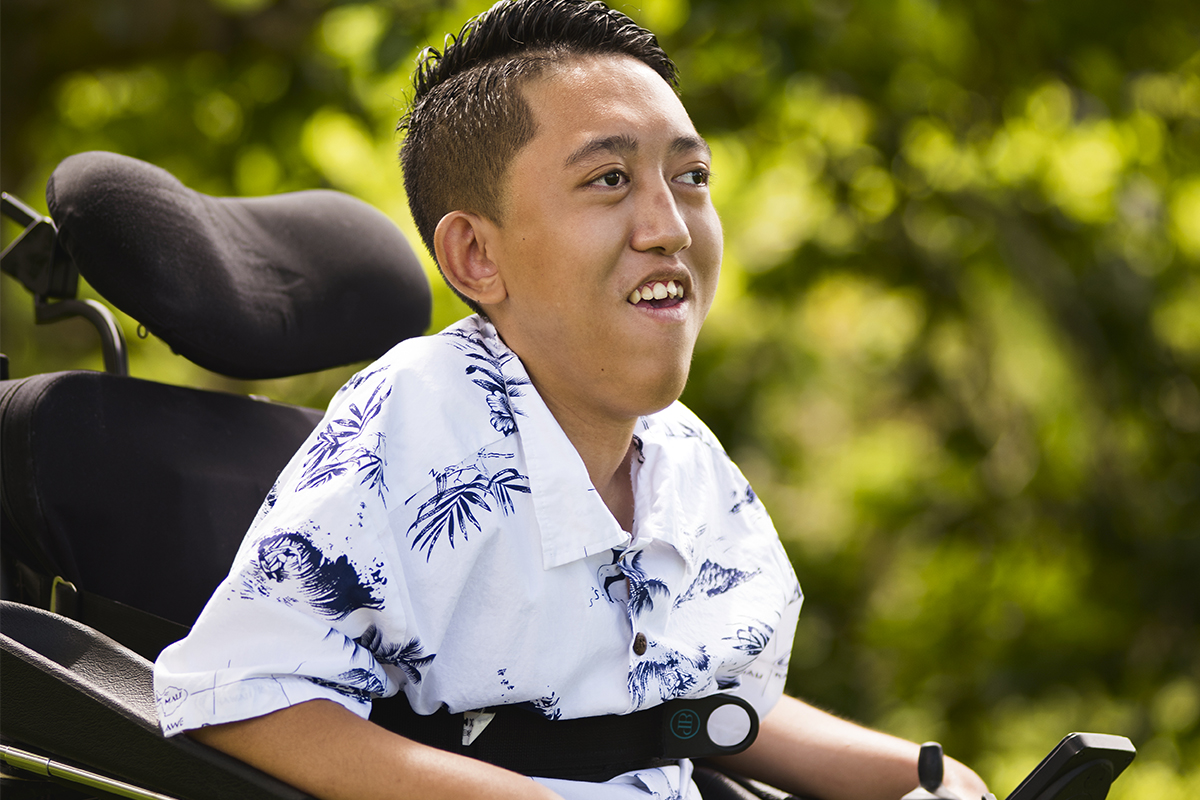 Aedan Faylogna
Wall of Hope: Stories of Courage & Inspiration
Sixteen-year-old Aedan Faylogna's story is enigmatic and most appropriately described as a "long diagnostic odyssey" by Kapiolani Medical Center for Women & Children Clinical Geneticist Dr. Leah Dowsett. Aedan was born with muscle weakness but it wasn't until he was hospitalized with pneumonia at Kapiolani at the age of 14, that technological advances in genetic testing led to a correct diagnosis. 
What is most challenging in recounting Aedan's journey is that he had battled a nameless adversary for so long. However, his condition finally had a name: glycogen storage disease Type 9-A, which changes the way the body uses and stores glycogen, a stored-form of glucose that is crucial for energy production. Recalling his instant feelings of relief, Aedan notes how cathartic the experience was for both him and his family. After receiving the appropriate diagnosis, his care team could collectively take the necessary steps to ensure his well-being.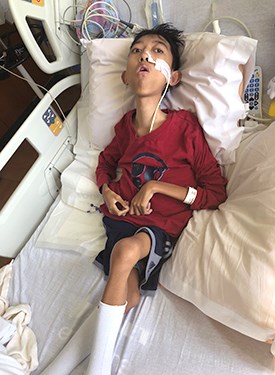 Aedan's care team included a pediatrician, pediatric gastroenterologist, nurse practitioner, nurses and a clinical dietitian, among others. "All the staff showed that they cared for my health and well-being and many would stop by to see me even when they were not assigned to me on their shifts," he recalls. Aedan's family also played an integral role in his care and support, and are described by Kapiolani Nurse Practitioner Pamela Almeida as "dedicated and amazing."
In the same way that Aedan found himself empowered by those around him, his positivity was contagious and inspiring to his care team. Describing his time assisting in Aedan's care as "a pleasure," Kapiolani Nurse Nick Aina vividly remembers his positive attitude and sense of humor.    
Despite the health challenges he faced for so long, Aedan continues to exhibit an astounding level of selflessness and gratitude. Most importantly, he hopes that others in a similar situation learn from his story the importance of perseverance.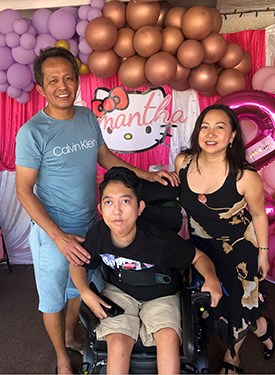 "Never give up because the community provides hope and help," he says. Looking toward the future, his mission to spread love and light remains paramount. "When I get healthier, I want to give back to the community for all the help they provided. I also would love to spread awareness to other people on how to deal with my disease."
In knowing just one piece of Aedan's story and history, it is clear that his life is a testament to persevering even in the most difficult of circumstances. 
Published on: October 17, 2021