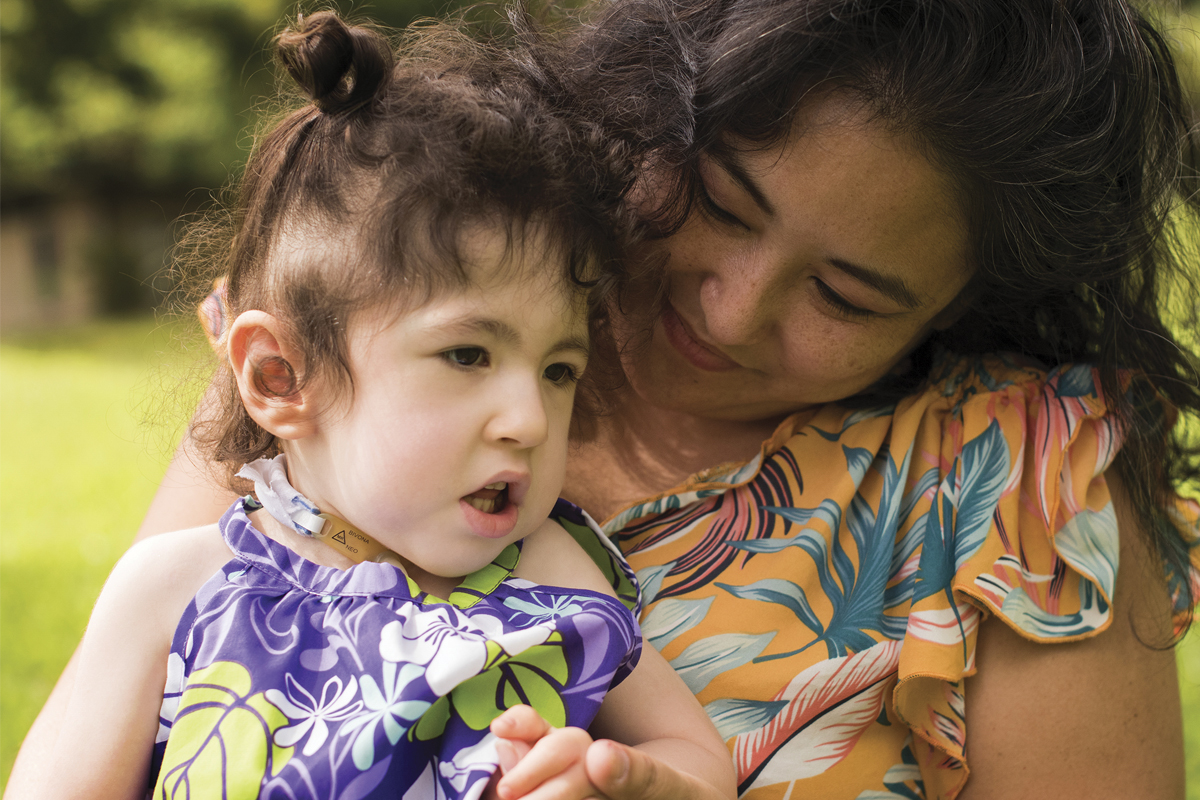 Aelyn Grohowski
Wall of Hope: Stories of Courage & Inspiration
Aelyn Grohowski spent the first 115 days of her life in the Neonatal Intensive Care Unit (NICU) at Kapiolani Medical Center for Women & Children. She had severe weakness and barely moved at all. Because of this, she required a tracheostomy and ventilator support to breathe and a gastrostomy tube (G-tube) for feeding.
When she was just over a month old, doctors determined through genetic testing that in addition to scoliosis and hip dysplasia, Aelyn had a very rare genetic muscle and nerve disorder called congenital myasthenia gravis. Her condition would require an intensive medical approach totaling four surgeries, speech occupational therapy, physical therapy rehabilitation, early intervention, complex care, and regular follow-ups. 
Once confirmed, Kapiolani Pediatric Neurologist Dr. Keith Abe prescribed pyridostigmine to increase the transmission of nerve signals to Aelyn's muscles. He says, "it has been amazing to see Aelyn moving more and developing over time."
Aelyn is now 22 months old and she is doing well.
Her parents, Scott and Whitney, remember how arduous the initial journey proved to be. They felt a lot of guilt, fear, anger and denial about managing life with a medically fragile child. But today, they are confident with Aelyn's care and amazed at her progress and how far they have come as a family thanks to the care team at Kapiolani.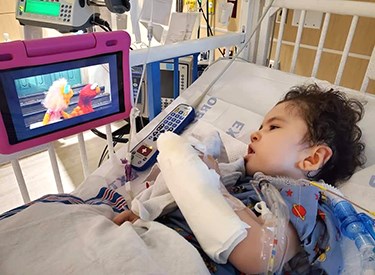 They are also grateful for their time in the NICU and Pediatric Intensive Care Unit (PICU) following Aelyn's birth and surgeries as it introduced them to other families in similar situations "who we now consider family as well." One of the biggest lessons they have learned is to "be hopeful and to be strong because you never know how strong you can be until you go through something like this."
This belief in the ability of things to get better was undoubtedly made stronger and more profound by their little girl's resiliency, especially so early on in her life. Known online as the "Warrior Princess," Aelyn and her parents have spearheaded a movement of hope and inspiration.
As Dr. Abe says," I am always inspired by the heroic love and support from parents who care for their children with severe chronic conditions. Aelyn's family has really learned to fully participate in every aspect of her complex care needs, and through it all, has maintained a positive attitude, celebrating each new developmental milestone along the way."
Published on: October 18, 2021