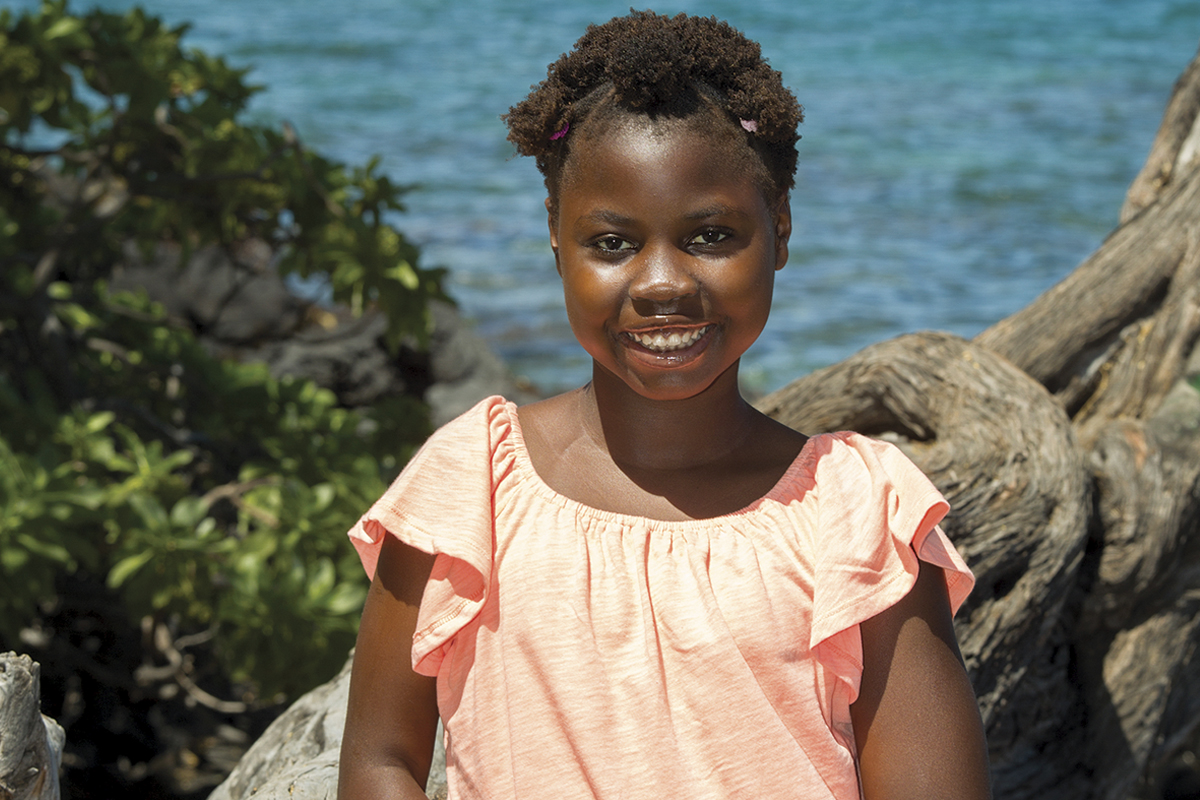 Daphine Amari Russell
Wall of Hope: Stories of Courage & Inspiration
When Daphine Amari Russell's parents adopted her from Uganda at the age of six, they were aware of the uphill battle she would face living with sickle cell disease (SCD). An inherited red blood cell disorder, SCD requires ongoing medical care in order to minimize the risk of complications and to help ensure that patients can live healthy, full lives. "We have nearly lost her many times," say her parents, Chris and Lallie.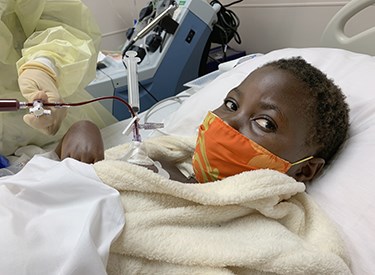 Daphine's hematology doctor, Dr. Jasmin Jensen, met Daphine shortly after she came to Hawaii to live with her adoptive parents and she immediately recognized her as a survivor. "Daphine's personality and attitude towards life are amazing," says Jensen. "Her sickle cell diagnosis and mobility issues related to her past stroke do not prevent her from trying new things and living life to its fullest. She has a wonderful family who love and support her unconditionally."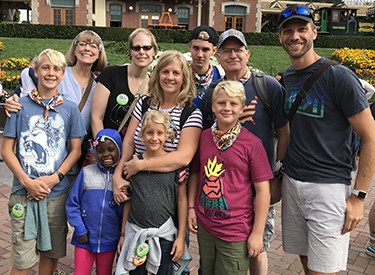 Daphine receives monthly blood exchange transfusions at Kapiolani Medical Center for Women & Children. She has also undergone two MRIs, had a port placed, and continues to receive physical therapy for her arm and leg, both paralyzed by a stroke caused by SCD.
Refusing to let her diagnosis get in the way of living a fulfilled life, Daphine has flourished. Her disease is well managed and she has little to no sign of sickle cell. Her parents are grateful for the excellent care she receives with a loving heart at Kapiolani. Even when things get a little tense and scary, they can rely on the doctors and nurses to not only keep them calm but also to get the job done to care for their daughter.
While Daphine's parents know that SCD is a lifelong, life-threatening disease, faith keeps them grounded. "We live in an uncomfortable space of not knowing when a crisis might strike, but then again, don't we all?" they ask. "It is our faith in Jesus that keeps us steady."
Published on: October 17, 2021