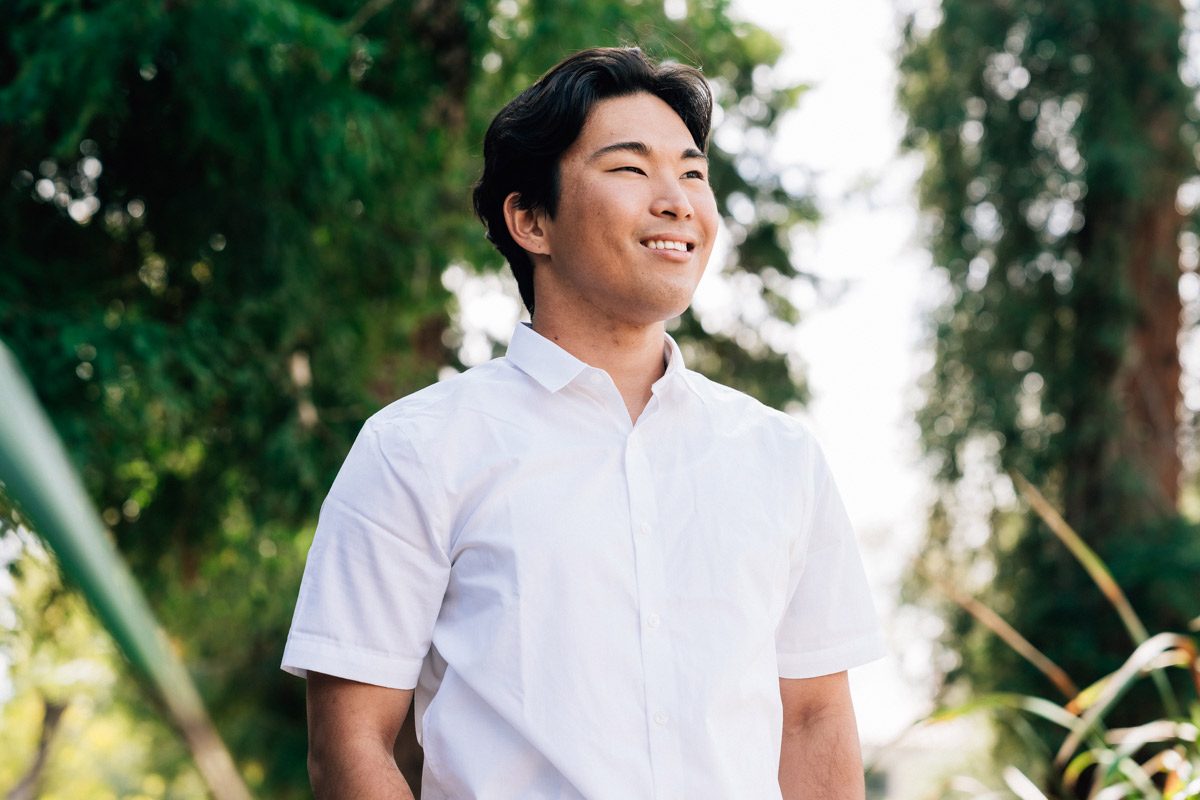 Matthew Nishimura
Wall of Hope: Stories of Courage & Inspiration
For Matthew Nishimura, life has come full circle. At 18 months old, he was diagnosed with an atrial septal defect – a hole in his heart – after his parents noticed, amongst other signs, the toddler's ribs protruding on the left side of his chest.
Matthew was seen by Dr. Franklin Young, a pediatrician at Kapiolani Medical Center for Women & Children, who discovered that Matthew had a heart murmur.
He was immediately referred to pediatric cardiologist Dr. Venu Reddy, who quickly gave a diagnosis and developed a treatment plan. This included surgery to repair his heart. On Nov. 10, 2003, Dr. John Lamberti, a pediatric cardiothoracic surgeon from Stanford Medical Center, performed the ASD repair at Kapiolani.
The surgery took 3.5 hours, during which time Matthew was placed on a machine that performed the work for his heart and lungs so that Dr. Lamberti could patch the hole in his non-beating heart. The surgery was a success, and Matthew spent three days in the Pediatric Intensive Care Unit before being discharged.
Now age 21, Matthew is still a patient of Dr. Young.
"My parents and I are extremely grateful to Dr. Young for all that he has done for me over the years," says Matthew. "Not only is he an expert in his field, he always has a positive attitude and kind heart."
Matthew also continued to have follow-up appointments every two years with Dr. Reddy until his retirement in 2020. He now sees Dr. Reddy's successor for his biennial EKG and echocardiogram exams.
While he was never treated again by Dr. Lamberti, Matthew did encounter him later in life.
"His delicate hands that were used to patch the quarter-sized hole between my left and right atrium, were the same hands that I had the chance to shake nearly 17 years later when I participated in the Hawaii Pacific Health Health Careers Summer Internship Program," Matthew shares.
Inspired by his own journey and experiences, Matthew would like to pursue a career where he can somehow pay it forward and make a difference in lives, just as his health care providers did for him.
He shares the following advice with others facing similar situations: "As we go through life, there are some things that are beyond our control. When faced with a medical crisis, you have to have faith in and trust the medical professionals to achieve the best possible outcome for you. By being a patient at Kapiolani, you're already in good hands."
Published on: April 17, 2023