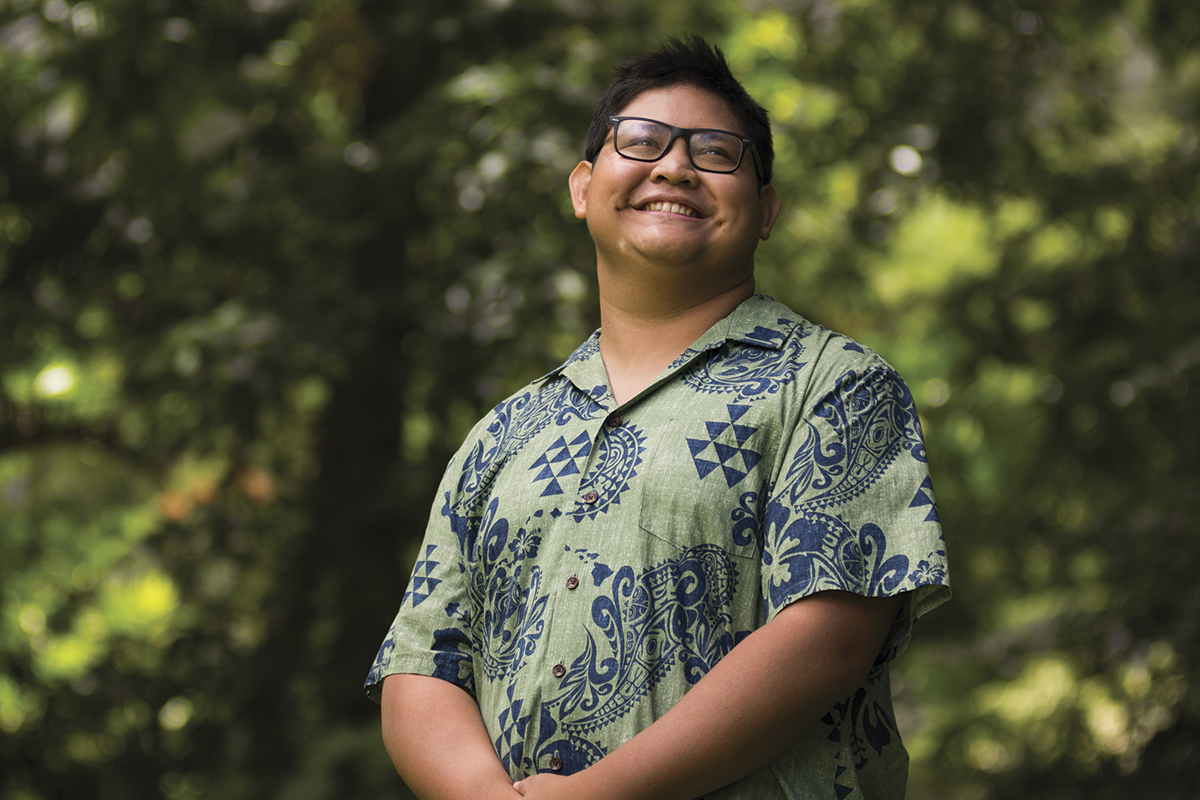 Luke Spencer Kahie Domingo Kaahaaina
Wall of Hope: Stories of Courage & Inspiration
Named after Luke Skywalker, you could say the force is with 14-year-old Luke Spencer Kahie Domingo Kaahaaina. Diagnosed in 2016 with a very high-risk form of cancer called hypodiploid acute lymphoblastic leukemia, Luke faced intense chemotherapy and a bone marrow transplant.
While finding a bone marrow match can often prove difficult, Luke was fortunate that his father was an ideal donor. According to Dr. Randal Wada, pediatric oncologist at Kapiolani Medical Center for Women & Children, "We had a lot of fun making Star Wars references during the course of Luke's treatment. After the successful transplant showed that Luke's bone marrow now had his father's DNA, we would joke and say, 'Luke, YOU are your father.'"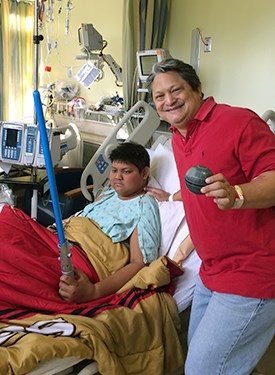 Initially scared and confused, Luke is appreciative of the staff at Kapiolani for making the process less frightening. "My doctors were so supportive of me and my challenges, and the nurses and other staff were so kind and compassionate," he says. He also has fond memories of visits with the hospital's former Chief Canine Officer, Winnie, and is grateful to the Child Life staff for the tutoring that allowed him to keep up with his schoolwork.
Luke's family was also a huge support system visiting him daily. His sister Emma even held daily dance parties that became a highlight for the entire unit.
Four years later, Luke is cancer-free and thriving. Following his graduation last year from high school, he enrolled in community college. Calling his sisters two of his greatest inspirations, he hopes to follow in their footsteps and obtain his college degree. He has also dedicated his life to giving back to the community by working with Access to Independence, a nonprofit organization that facilitates employment for people with disabilities.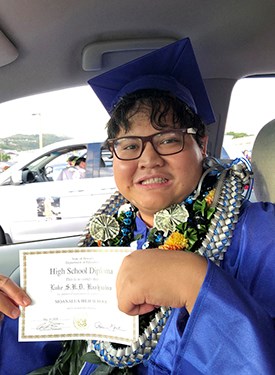 His triumphs have been a source of light for so many others. As he explains, "I am thankful for the prayers of hundreds of people around the world, many who knew my story but whom I had never met. Even today, I am meeting these people, and they are so encouraged by my recovery and continued good health."
He hopes to continue inspiring those who find themselves in similar situations by reminding them that gratitude and a positive attitude are among one's greatest strengths.
Published on: October 17, 2021