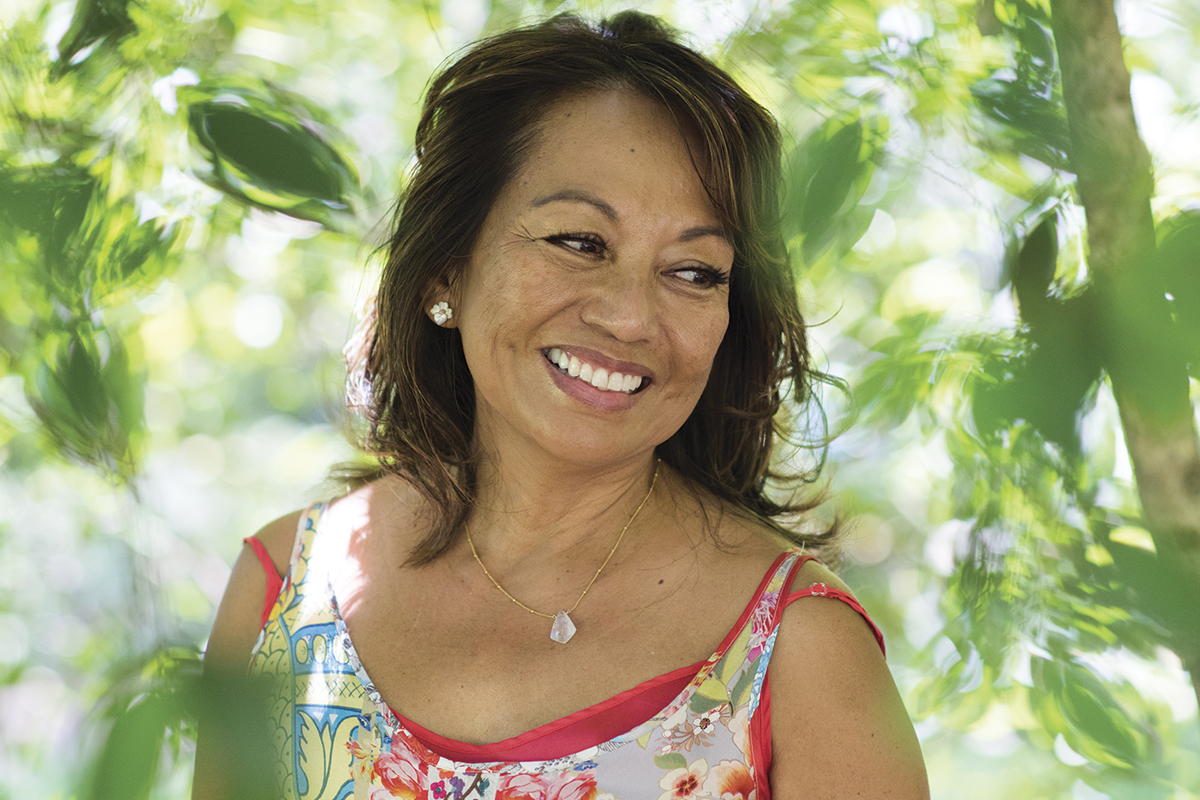 Leni Acosta Knight
Wall of Hope: Stories of Courage & Inspiration
"Why me?" That is the question that 62-year-old Leni Acosta Knight asked herself when she was diagnosed with breast cancer in July 2018. She felt disbelief, as no one in her family had ever had cancer, and she lived a very healthy, stress-free lifestyle.
But tests confirmed cancer in both breasts, and she immediately scheduled a bilateral mastectomy. The surgery took place in October 2018 at Kapiolani Medical Center for Women & Children.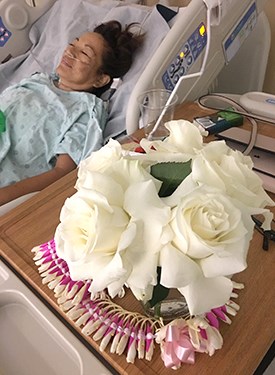 Leni relied on her trademark humor to help get through her surgeries and hospitalization, which was also noticed by her care team.  "My doctors and the anesthesiologist told me later that I was making jokes by asking to be given champagne and caviar," says Leni.
In addition to laughter, Leni's love for writing poetry and for painting helped her throughout the healing process. She began donating a portion of the proceeds from the sales of her art to worthwhile programs and systems, including Kapiolani. She credits this with helping her to heal faster and to look at life a little brighter.
Two years later, Leni is "doing amazingly well." She is back to swimming and doing yoga three to four times a week and she continues to write and paint.
Earlier this year, she submitted three paintings called the Butterfly Collection and inspired by her experience as a breast cancer survivor to the M.A.D.S Milano Gallery in Italy to be featured in the 2021 "LOVE MY BODY" International Exhibition. Describing Leni's work as "a poetic and hopeful interpretation of the body and an expression of her deepest feelings," curator Marta Garziano emphasizes the works' cathartic and therapeutic nature, which allowed Leni to share her very personal story. 
In reflecting on her experience, Leni hopes that others may begin to understand the power of courage and the opportunity that lies in struggle. "Hang on to that thread of courage and hope as the outcome is far greater than staying in fear and sorrow."
For Leni, that blessing now includes becoming an international professional artist with her work featured in Italy, France, and Greece. "All of this happened during a span of two years after my surgery and during the COVID pandemic." Blessings indeed.
Published on: October 17, 2021