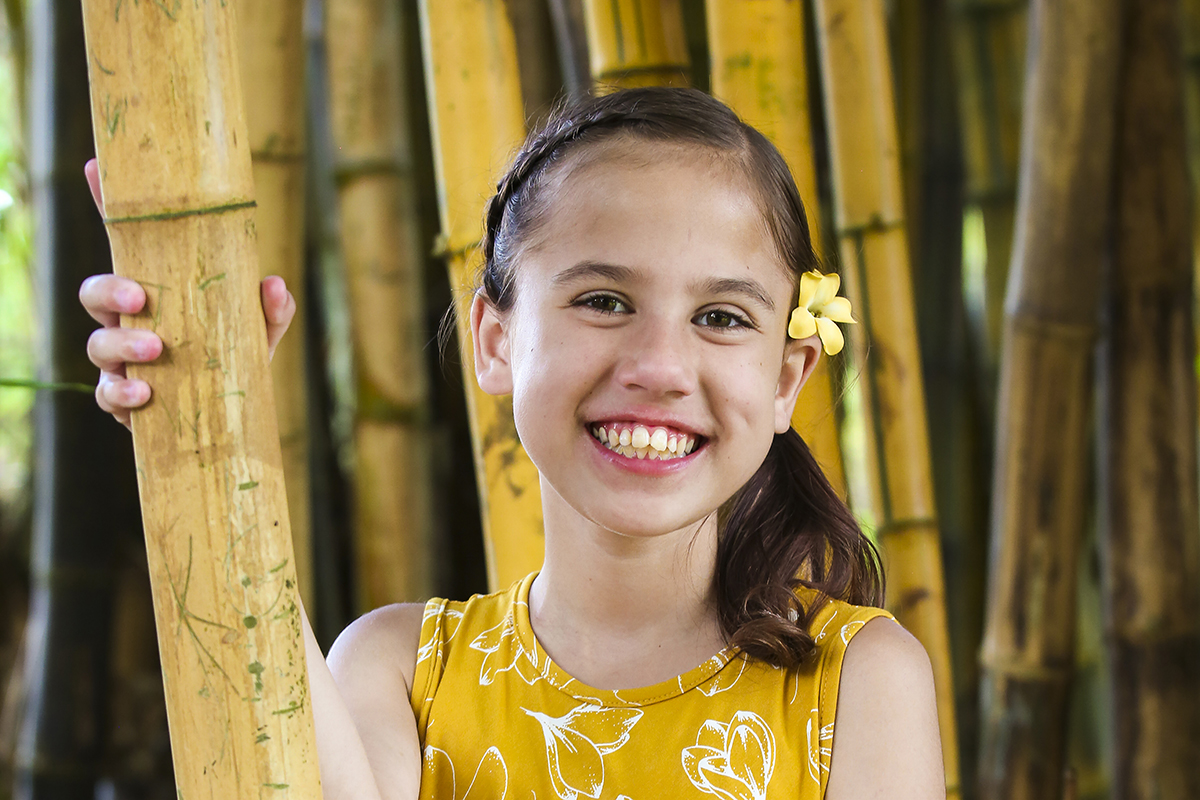 Leinoa Frazier-Caravalho
Wall of Hope: Stories of Courage & Inspiration
Kanani Frazier was pregnant with daughter Leinoaikealohaʻāina, or "Leinoa" as she's called, when she learned her daughter would be born with gastroschisis, a birth defect caused by an opening in the unborn baby's abdominal wall. Because of this opening, the bowel ultimately develops outside of the body in the amniotic fluid.
"There are times when I feel like a normal 11-year-old girl, but my condition always reminds me that I'm different," Leinoa says, reflecting today on the frustration of living with such a difficult condition.
From the day she was born, Leinoa has spent a lot of time at Kapiolani Medical Center for Women & Children. She underwent her very first surgery the day after she was born. Since then, she has had several surgeries to place and then replace her central line and gastrostomy tube (g-tube). "Sometimes I have surgeries to remove parts of my intestines that aren't working well," she adds.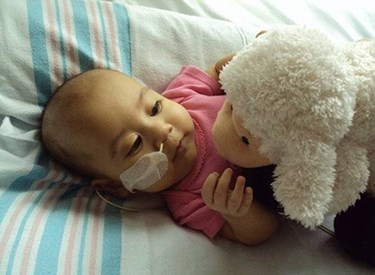 As a result of her condition, Leinoa suffers from short bowel syndrome, resulting in her body's inability to absorb the right amount of nutrients from foods because of the reduced size of her small intestine. "My parents remind me every day about how short my intestines are, and why it's important for me to eat or not eat certain types of food," she says.
With so much of her early years spent at Kapiolani, Leinoa has grown close to several doctors and nurses on her care team. "Aunty Stacey" (Abrams) is my most favorite nurse, since she's taken care of me for as long as I can remember," she reflects. "Aunty Lea" (Pepple) who works in the Playroom is also so sweet and kind. She always makes sure I have things to do while I'm in the hospital."
While Leinoa faces a lifelong battle with short bowel syndrome, her family is thankful for the team at Kapiolani who has been there for them.
"The road that we've been on since Leinoa was born has been tough," says Kanani. "We are grateful to have had amazing nurses and doctors by our side as we've moved forward. We have learned so much about ourselves and what it means to be a parent and advocate for not only Leinoa but our other children as well."
Published on: December 8, 2020