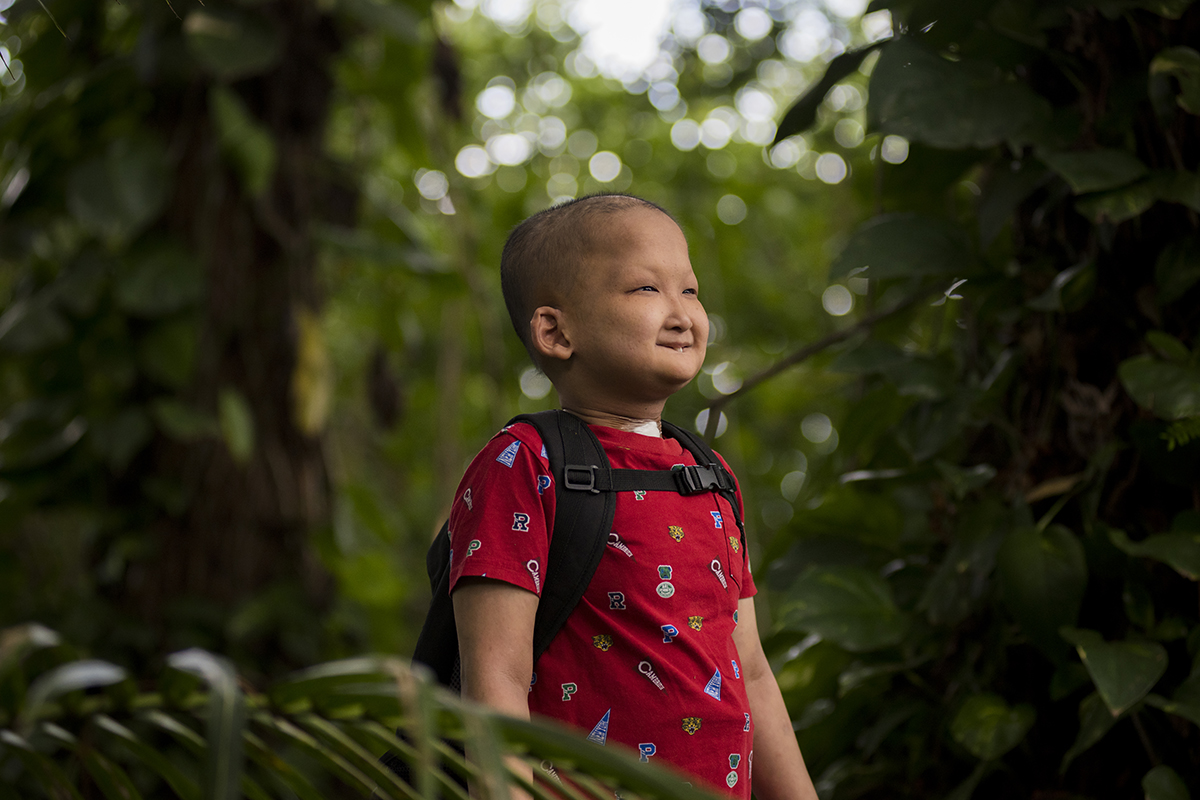 Cheng Xian "James" Zhou
Wall of Hope: Stories of Courage & Inspiration
Cheng Xian "James" Zhou was born in Tianjin, China, in 2009. As a newborn, he was very sick and required daily antibiotics. Doctors could not determine the cause of his illness. When he was 3 months old, James and his family moved to Hawaiʻi, where they sought care for his illness at Kapiolani Medical Center for Women & Children.
He was admitted to Kapiolani's Pediatric Intensive Care Unit (PICU) and put on a ventilator to treat pneumonia. But it was clear to Kapiolani's medical team that there was more going on.
A genetic test revealed James had anhidrotic ectodermal dysplasia and immune deficiency (EDA-ID), an extremely rare condition that compromises the patient's immune system and is characterized by abnormal development of ectodermal tissues including the skin, hair, teeth, and sweat glands. The condition is so rare that James is the only child in Hawaiʻi known to have it.
"When we learned of the results, we were so sad," James's mother Li Sun reflects. "We didn't know what had gone wrong and cried a lot. We were just so worried and scared."
To treat his condition, James required daily medications, monthly intravenous immunoglobulin therapy treatments, a tracheotomy and ventilator to help him breathe, and a gastrostomy tube (g-tube) to provide him with nutrition.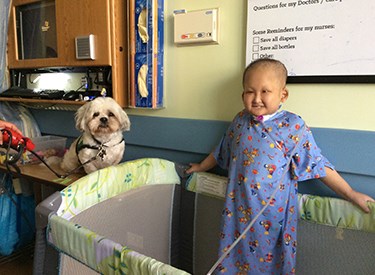 Now 11, James has made encouraging progress. While he will have ongoing medical needs throughout his life, he is now able to breathe without the use of a ventilator, and his trach was recently removed. He enjoys a more normal life than he did when first diagnosed and he's even able to go to school for four hours every day.
"James is a very lucky boy," Li Sun says. "He has the best hospital and people taking care of him."
"James received excellent care from the doctors and nurses at Kapiolani," Li Sun says. "Everyone knows him there, and we call it James' 'second home.' He actually cried when he was finished with his hospital stay!"
Despite the challenges her family has faced over the course of James' life and the unknown of what lies ahead, Li Sun remains optimistic and is determined to make sure James has the best quality of life possible.
Through her experience, she offers encouragement to others facing difficult health challenges. "No matter the diagnosis, don't give up. Do everything you can to fight the disease." 
Published on: December 8, 2020