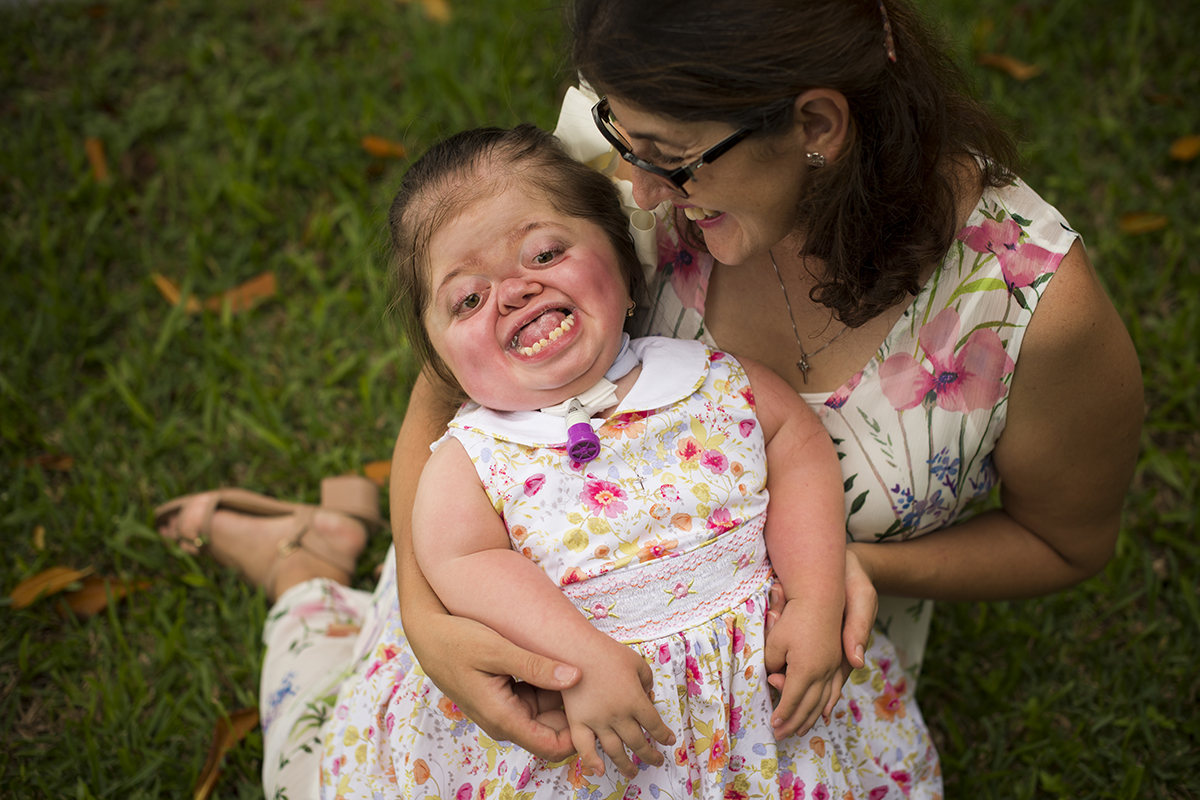 Eliza Edmonds
Wall of Hope: Stories of Courage & Inspiration
Shortly after she was born, Eliza Edmonds was diagnosed with Pfeiffer syndrome, a genetic disorder that leads to certain skull bones fusing prematurely. It can also affect bones in the hands and feet.
"For Eliza, this meant that her head was not round, her arms were very short, she couldn't bend her elbows or knees, and she couldn't clap with her hands," her dad, Brandon, recounts.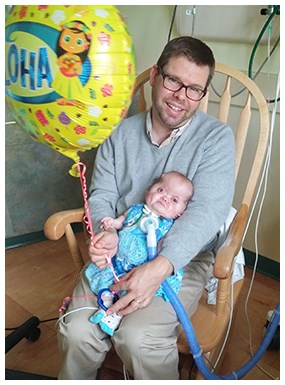 Eliza spent the first 90 days of her life in the Neonatal Intensive Care Unit at Kapiolani Medical Center for Women & Children. During that time, Eliza had seven surgeries, including procedures to help her breathe and eat through a trach and gastrostomy tube (g-tube).
"We're so grateful for the excellent doctors at Kapiolani who could perform these really unique surgeries," says Brandon.
Since then, Eliza has had 11 surgeries, including 3 cranial surgeries to afford her brain more room to develop, a unique surgery on her shoulders and arms to enable her more mobility, and a hip surgery to help her walk one day. With so much time spent in the hospital, Eliza and her parents became incredibly close to the entire Kapiolani ohana.
"Several providers have literally saved her life, and so many others have helped her live her life more fully, including Dr. William Burkhalter, who has a special place in our hearts," Brandon says. "They rearranged their schedules to do her surgeries, visited her on weekends, and went above and beyond with her care. The Rehab Center team is now helping her drive a power wheelchair, walk and talk. "There are just so many people who've been a part of her story!"
Now 4, Eliza is going to school, spending time with friends at church, and learning to interact with her 2-year-old brother. She is now talking more and more, and she loves repeating the words people say around her. She enjoys playing with her iPad, coloring, and reading books, all of which are things that seemed would be impossible when she was first diagnosed.
Eliza and her parents want others to see the light and hope in her story.
"God makes each one of us unique and special," they say. "Sometimes it's not easy, but remember that you're not alone. Just take one day at a time!"
Published on: December 8, 2020