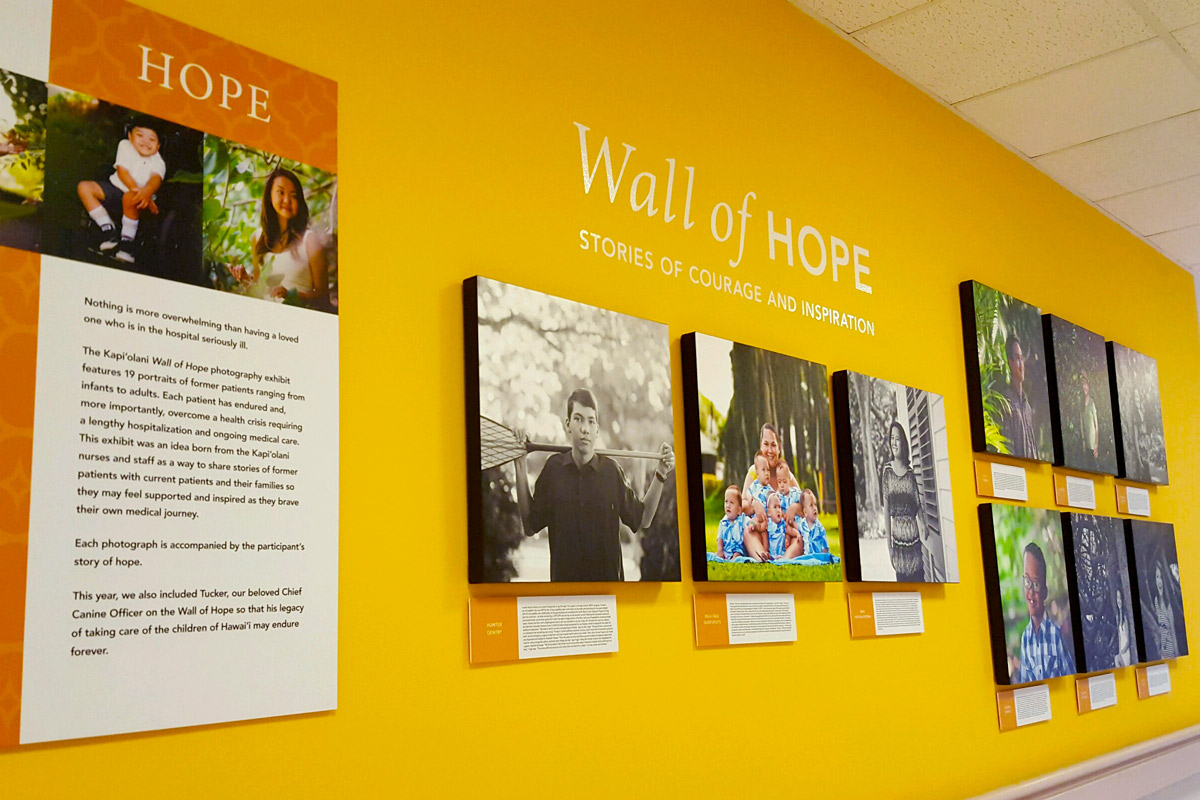 Kapiolani's Wall of Hope displays images and stories of former patients in the hopes to support and inspire current patients and their families as they brave their own medical journey.
Jeremiah Carnate
Wall of Hope: Stories of Courage & Inspiration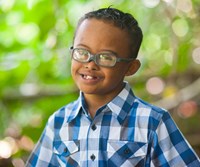 Punahele Carnate always dreamed of being a mommy. However, Punahele was born with a heart condition that doctors said would prevent her from seeing her dream become a reality.
"It broke my heart, because I always knew I wanted to be a mom," says Punahele. "Little did I know that this heart-shattering news would lead to the biggest blessings in my life."
Those blessings are her children, Trinity and Jeremiah.
Like Punahele, Jeremiah was born with a congenital heart defect, as well as two holes in his heart and Down syndrome.
"I knew that I wanted to be Jeremiah's mommy and bring him into our home because I can relate to all his medical needs," Punahele says. "I felt that I would be able to give him special love and a special bond, being that we both have congenital heart defects and I understood the challenges he faced."
Jeremiah underwent cardiac catheterization to repair the holes in his heart. However, Punahele says the 7-year-old still faces a lifetime of obstacles, and continues to see specialists at Kapiolani Medical Center for Women & Children for treatment.
"Kapiolani has always had a great team of doctors and staff that show true care and compassion toward both Jeremiah and me," says Punahele. "We try to talk to him and inform him about his visits to the doctors, his conditions and his special abilities."
Today, Jeremiah is doing well. He attends Kapolei Elementary and is thriving in so many ways.
"He's full of energy and love, and his smile will brighten anyone's day," says Punahele.
Published on: January 11, 2017