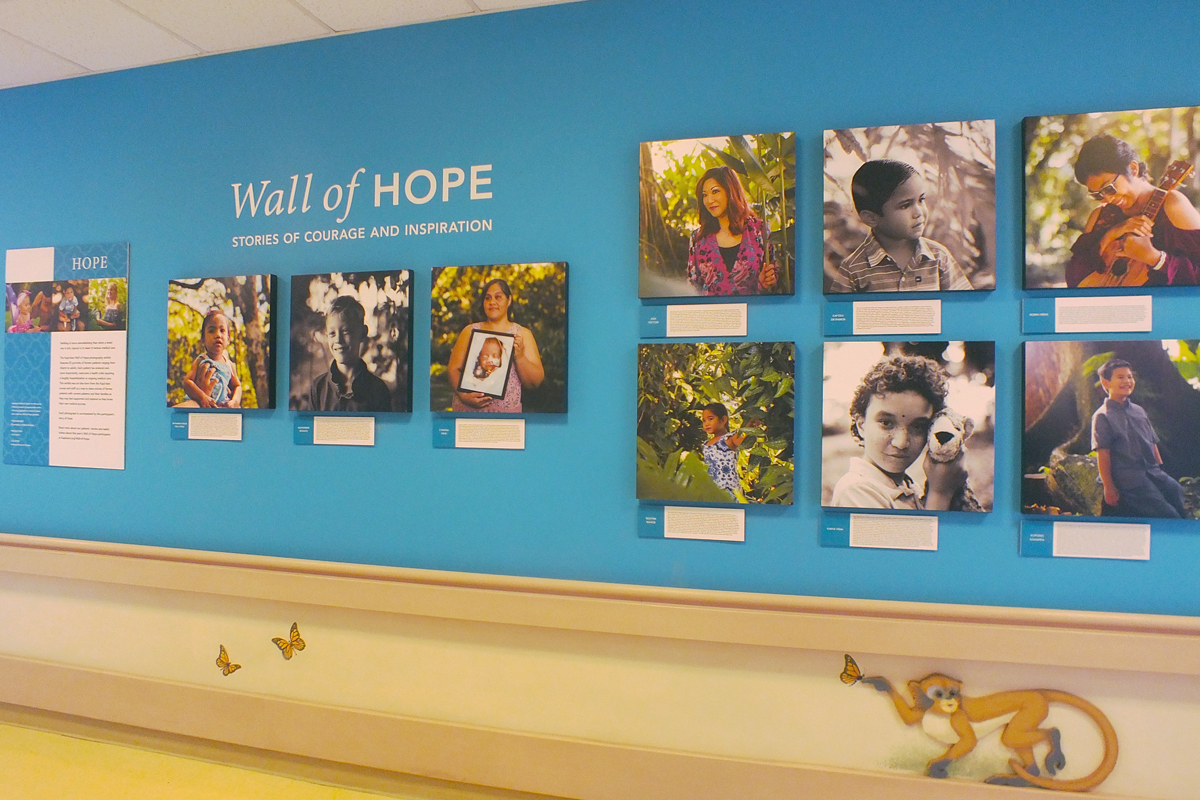 Kapiolani's Wall of Hope displays images and stories of former patients in the hopes to support and inspire current patients and their families as they brave their own medical journey.
Kupono Kahapea
Wall of Hope: Stories of Courage & Inspiration
"Hope is the thing with feathers that perches in the soul – and sings the tunes without the words – and never stops at all." – Emily Dickinson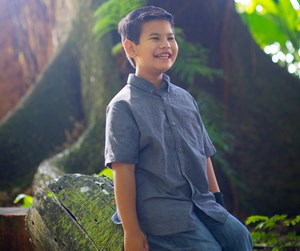 When Kupono B.K. Kahapea was 6 years old, he came down with a case of the flu. His symptoms became so bad that he needed to be rushed to the Kapiolani Emergency Department. There, physicians diagnosed Kupono with myocarditis, a viral infection that permanently damaged his heart. 
"Initially we were scared! We tried to take it all in but were still in shock that it was Kupono's heart and not his stomach," says his father, Sylvester. 
The damage to his heart was so severe, Kupono would need a heart transplant. 
"We were hoping that with medication, his heart would recover," Sylvester says. "We worried about the unknown – we didn't know what the future held for him. Will he survive? Will he be able to function normally? Then you come to the conclusion that it is out of your hands. You have no control over any of it." 
Kupono received an assistive mechanical implant to help his weakened heart pump blood until a new heart became available for transplant. However, while on the device, Kupono suffered a major stroke that affected his ability to eat, talk and use the left side his body. 
His condition would require him to spend a few weeks in the Pediatric Intensive Care Unit (PICU) on two separate occasions before he was transported by air ambulance to Rady Children's Hospital in San Diego. 
"In the PICU, Dr. Jaime Harrington was with us when Kupono's heart was failing bad," Sylvester recalls. "He was always honest and open about every situation. Dr. Harrington actually flew with Kupono on the air ambulance to San Diego. This meant the world to us because we could not fly with him." 
Harrington also gave Kupono a bear whom the family named "Robert." 
"Robert stayed with Kupono and even went to the operating room (in San Diego) for Kupono's heart transplant," Sylvester says. 
Kupono got his new heart on May 25, 2016. The surgery was a success but during his recovery, he suffered a hemorrhage in his gastrointestinal tract that required an additional surgery. 
Kupono returned home to Hawaii in June 2017. He continues to receive cardiac and gastroenterologist services at Kapiolani, as well as intensive rehabilitation services including physical, occupational and speech therapies. 
"With the help of the team at Kapiolani, Kupono continues to make progress more and more every day!" Sylvester says. "We would like to encourage all those facing medical challenges to be positive, remain hopeful, stay faithful and take it one day at a time. Mahalo nui loa to all involved with Kupono's miraculous story!"
Published on: October 31, 2017