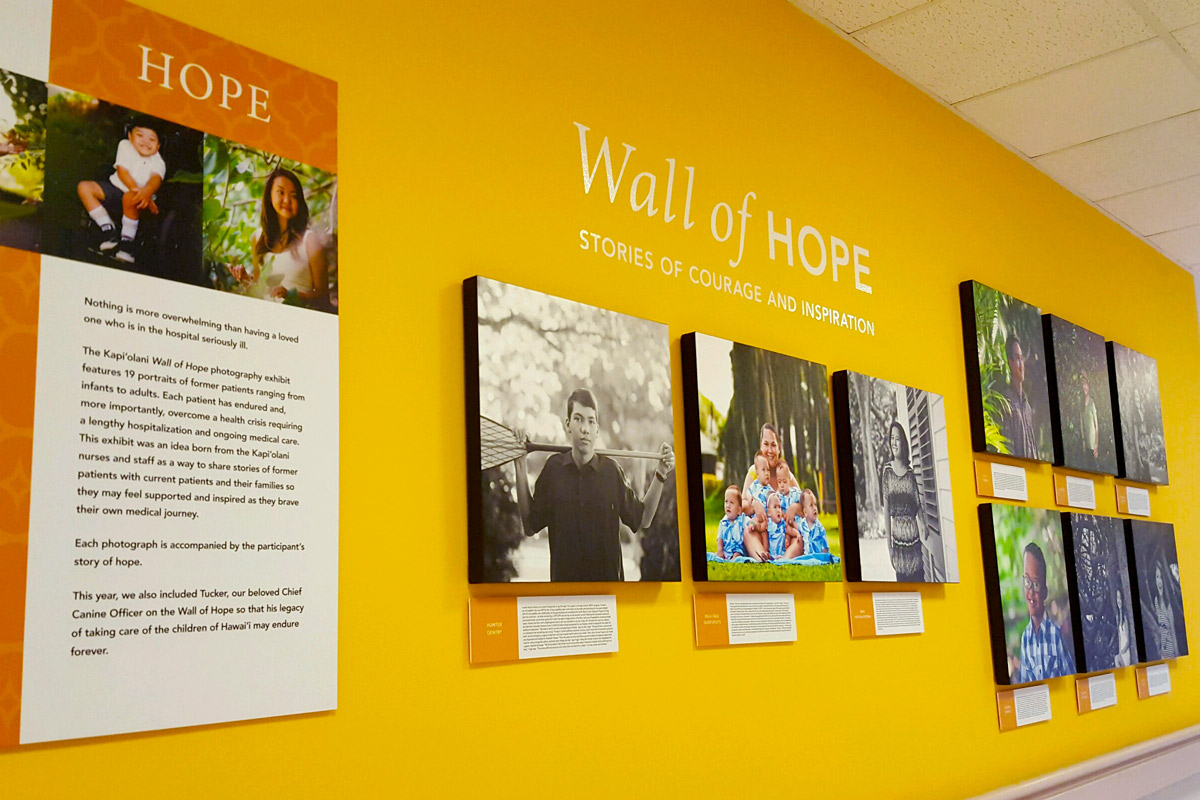 Kapiolani's Wall of Hope displays images and stories of former patients in the hopes to support and inspire current patients and their families as they brave their own medical journey.
Punahele Carnate
Wall of Hope: Stories of Courage & Inspiration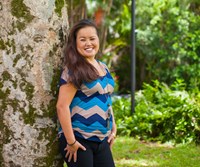 Though Punahele Carnate was born with a heart condition, she wasn't truly aware of what that meant for her life until adulthood.
"I was in shock," the 35-year-old says of learning that she had heart failure.
"I was angry at my family and doctors for not sharing the information with me as a child," she says. "I was scared and worried, of course, and saddened for my kids – to think, 'Will I be able to watch them grow up into adults?'"
Her condition required Punahele to undergo five open heart surgeries, two pacemaker implantations, several cardiac catheterizations and numerous hospital appointments at Kapiolani Medical Center for Women & Children.
"Kapiolani has always had a great team of doctors and staff that show true care and compassion toward both my son and me," says Punahele, whose son, Jeremiah, also was born with a heart condition, as well as Down syndrome.
"My life motto for my family and me for the last several years has been, 'making moments into memories,'" Punahele says. "We never know when anyone's health can take a turn for the worst, so let's enjoy the little moments that make up a lifetime of memories."
Punahele continues to take life one day at a time and look for the positive in every day.
"Living with heart failure, on top of my congenital heart disease and other health issues – as a mom and wife, that can be extremely challenging," she says. "But, I continue to look for the little blessings, even in times of sadness, trials and heartache."
Published on: January 10, 2017