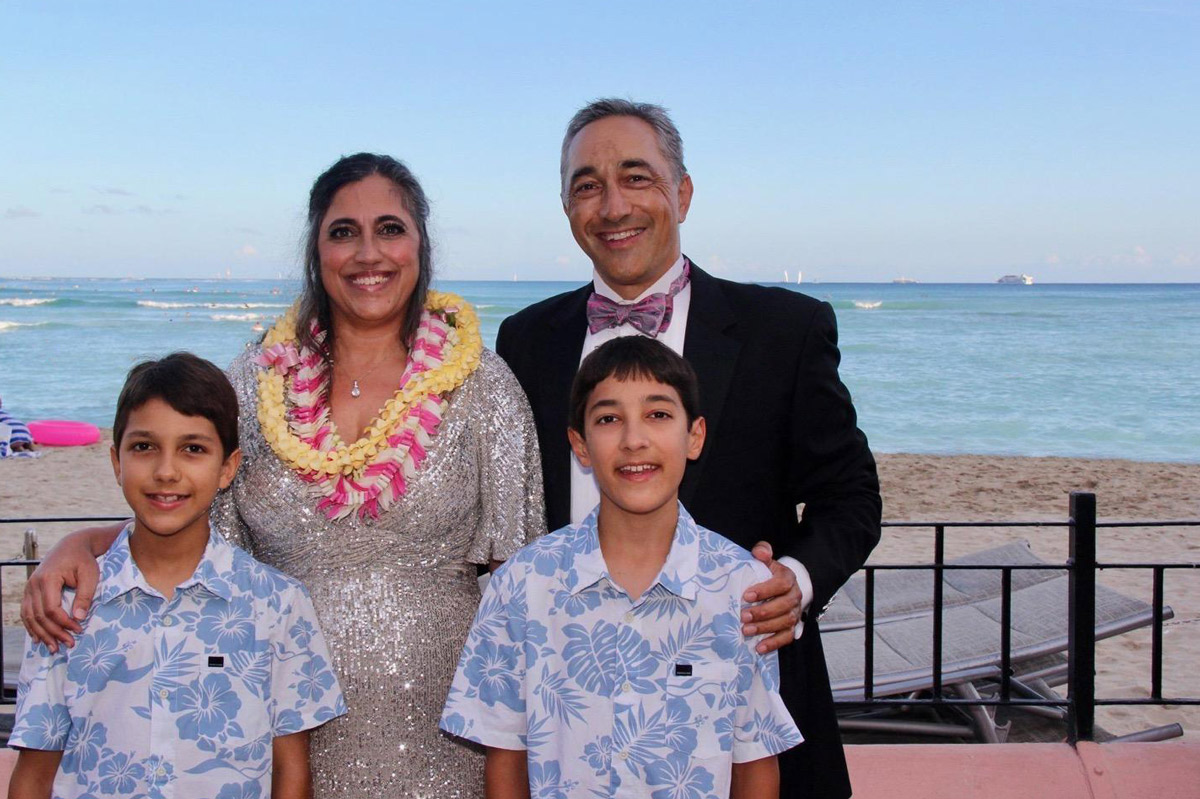 Dr. Laura Peterson, husband Dr. Jonathan Williams and their two sons enjoy the reception of the 8th annual Pink Tie Ball, held at the Royal Hawaiian in June 2019.
Kapiolani's Dr. Laura Peterson Named 2019 Susan G. Komen Hawaii Pink Tie Ball Honoree
In a unanimous decision from the voting committee, Dr. Laura Peterson was named the 2019 Susan G. Komen Hawaii Pink Tie Ball Honoree during the 8th annual Pink Tie Ball held at the Royal Hawaiian June 29, 2019.
This is the first time in the award's history that one person received all nominations for the honor.
"Komen Hawaii chose Dr. Laura Peterson as the 2019 Pink Tie Ball honoree because of her extraordinary impact on breast health and patient care in Hawaii," says Amanda Stevens, executive director of Susan G. Komen Hawaii.
Peterson is a surgeon at Kapiolani Medical Center for Women & Children who specializes in surgical oncology for breast cancer patients.
A tireless advocate, Peterson is lauded as a leader in her field who is committed to an innovative, multidisciplinary approach.
"Her approach to care is not just about treating breast cancer, but treating the whole woman," Stevens says. "She is dedicated to empowering patients to understand their surgical options for breast cancer treatment. She keeps up-to-date on the latest techniques and has particular interest in nipple-sparing mastectomy and the blossoming field of 'oncoplastic' surgery that emphasizes safe cancer surgery with better cosmetic outcomes."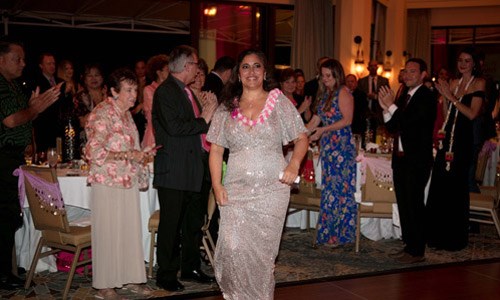 Peterson also is a valued colleague who is well-respected for her long-time dedication to high-quality breast cancer care and her advocacy for breast cancer patients.
"She has essentially set the standard for Hawaii Pacific Health and Kapiolani in the field of breast surgery. That includes not only technical expertise but also a desire and commitment to implement new procedures as they are developed," says Dr. Jeffrey Killeen, a pathologist at Kapiolani and medical director of oncology services for Hawaii Pacific Health.
"She has remained on the cutting edge of breast surgery, which allows any patient in Hawaii to stay here rather than go to the mainland for treatment," Killeen adds. "She has also championed the multidisciplinary approach, which has been shown to result in better outcomes for cancer patients."
Mahalo, Dr. Peterson, for all that you do to help us create a healthier Hawaii.
We're proud to have you on our team.
Published on: September 19, 2019