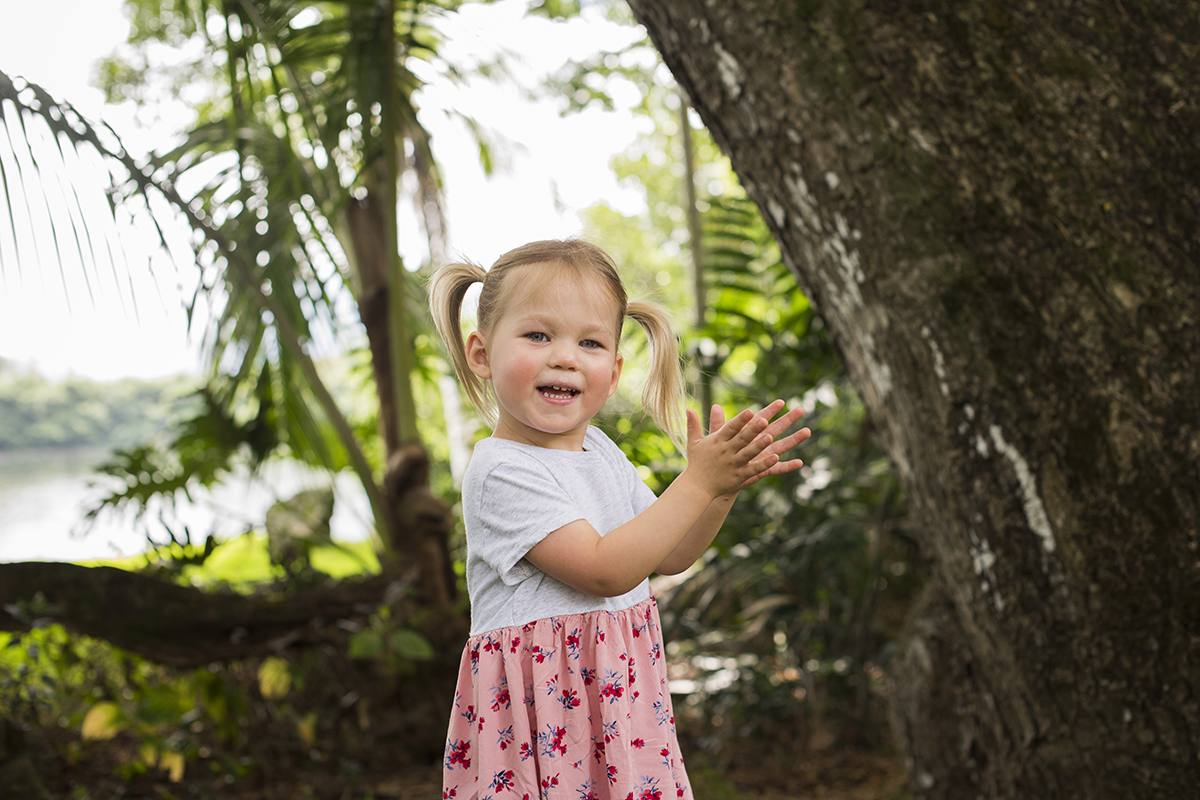 Amalie Filibeck
Wall of Hope: Stories of Courage & Inspiration
Karla Filibeck had a healthy and uneventful full-term pregnancy. That changed when she went into labor. Following a drop in her daughter Amalie's heart rate, Karla underwent an emergency C-section. Upon her birth, Amalie was transferred to the Neonatal Intensive Care Unit (NICU) at Kapiolani Medical Center for Women & Children, and Karla was transferred to Kapiolani soon after.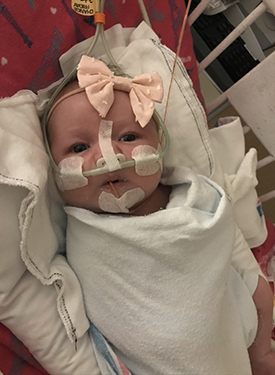 Once there, Karla and husband Ryan learned their daughter had meconium aspiration syndrome, which is when a newborn breathes a mixture of meconium and amniotic fluid into the lungs around the time of delivery, and pulmonary hypertension of the newborn, a condition that occurs when a newborn's circulation system doesn't adapt to breathing outside the womb. A week later, Amalie experienced several seizures. An MRI showed that she had a stroke sometime around her birth.
"It's a really scary thing to watch your child go through what Amalie went through," Karla reflects. "No one could make any promises as to how Amalie might improve. All we could do was take comfort in knowing she was receiving the best medical care in Hawaiʻi for her condition."
"So many medical professionals played an invaluable role in saving Amalie's life, from the neonatologists and nurses to the pediatric surgeon and respiratory therapists," Karla says. "What was really special to me was how patient, kind, gentle and encouraging our lactation consultant Maria Felix-Neal was. She cheered Amalie on from the very first latch until we brought her home, which helped me stay positive, too!"
As a new father, Ryan was also moved by the team at Kapiolani and impressed by the level of collaboration and communication.
"I will always remember arriving at the hospital one morning when Amalie was still critical," he says. "When we entered Amalie's hallway, we saw 20 or more doctors, specialists and nurses gathered for rounds. They welcomed us and invited us to listen in on the care Amalie would receive."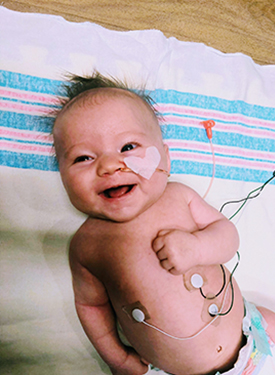 Today, Amalie is absolutely thriving. Seizure-free since her first week in the NICU, Amalie graduated from physical therapy in 2019 and is now a happy, energetic 2-year-old who loves going to the beach, nature walks, FaceTiming her grandparents, and being active.
According to Karla and Ryan, their experience at Kapiolani was truly life-changing. "Miracles happen every day at Kapiolani!"
Published on: December 8, 2020