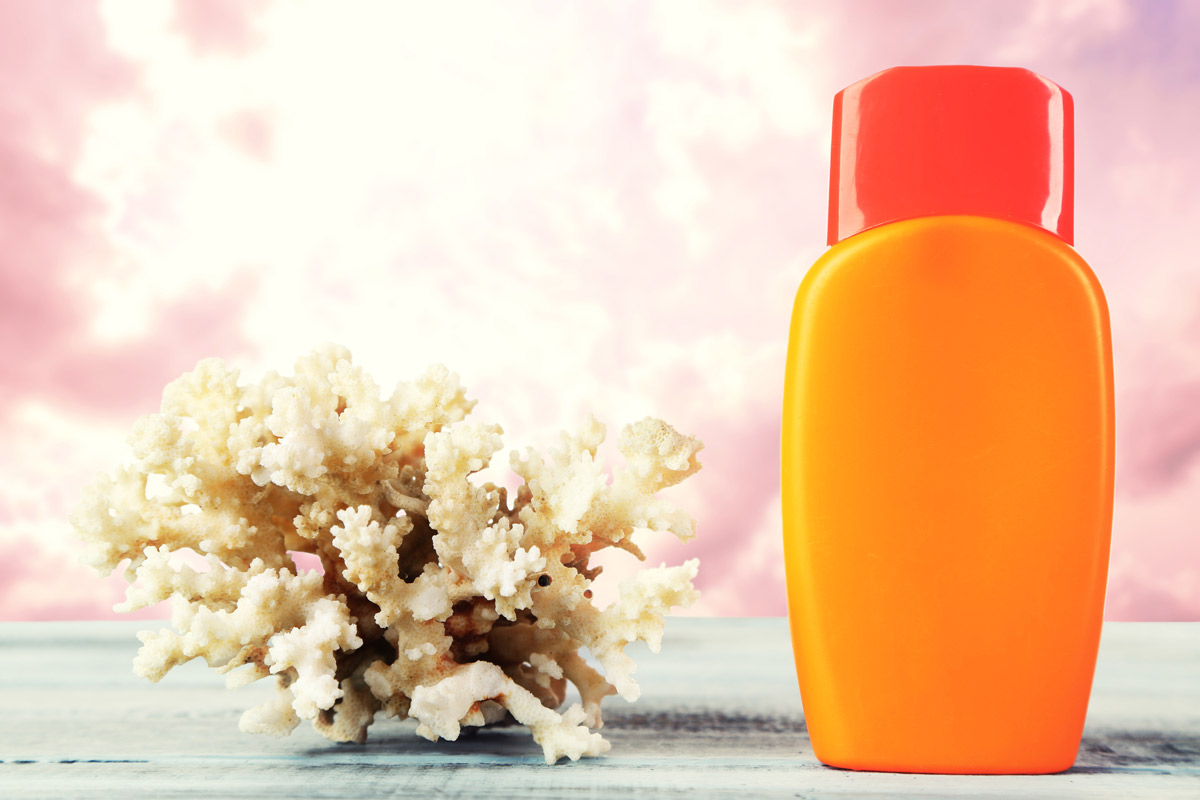 Can sunscreens offer protection against skin cancer without damaging our coral reefs?
Protect Your Skin & the Environment with These Sun-Safety Solutions
In 2018, the Hawaii State Legislature passed a law banning the sale and distribution of sunscreen products with the chemical ingredients octinoxate and oxybenzone.
The basis of this law, which is set to take effect in early 2021, is to protect our coral reefs.
Science has shown that high levels of these common sunscreen ingredients can increase corals' susceptibility to bleaching.
These chemicals have been found not only in our oceans, but also in both wastewater and treated water.
Low concentrations have even been found in fish as well as in human blood and urine.
The significance of these findings is not completely known, and definitive scientific evidence regarding the harmful effects of chemical sunscreen components on humans is lacking.
However, as we grow more conscious of the potentially harmful effects of sunscreen ingredients, it is important to remember one thing that is well established and supported by years of scientific research – the risk of skin cancer as a result of chronic sun exposure.
It is important for everyone to understand that this law is not meant to encourage avoidance of sun protection.
Hawaii has higher rates of skin cancer in comparison to the national average, most likely due to the islands' proximity to the equator and abundance of year-round outdoor activities.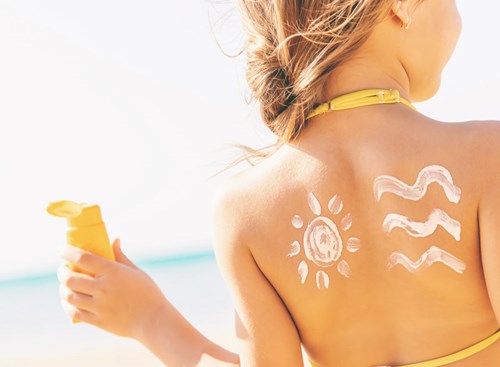 So how do we continue to stay sun protected while also avoiding sun-shielding products that could potentially harm our ecosystem?
Look for mineral sunscreens with no chemical active ingredients.
Mineral sunscreens are made of zinc oxide and/or titanium dioxide.
These "physical blockers" do what their names suggest – they act as a shield and physically bounce ultraviolet (UV) rays off the skin.
They block both UVA and UVB rays, which can cause skin cancer and aging.
There are several great mineral sunscreen brands. Some of my favorite include Badger Clear Zinc Sunscreen, Sun Bum Mineral, Coola Mineral Sunscreen and Blue Lizard Sensitive Mineral Sunscreen.
Another eco-friendly option to protect your skin from the sun while avoiding any chemical or nonchemical ingredients is to wear protective clothing with UV protective factor (UPF) 50+.
A UPF rating of 50 means 1/50th of the sun's rays can penetrate the clothing, or that 98% of the rays are blocked from reaching your skin.
Some brands of clothing with UPF include Coolibar, Cabana Life, Columbia, Athleta and Solumbra.
Your dermatologist can help you come up with the best sun-protective strategies based on your risk, lifestyle and preferences.
Being proactive about your sun protection can ultimately decrease your risk of developing skin cancer while remaining environmentally conscious.
Published on: October 22, 2019