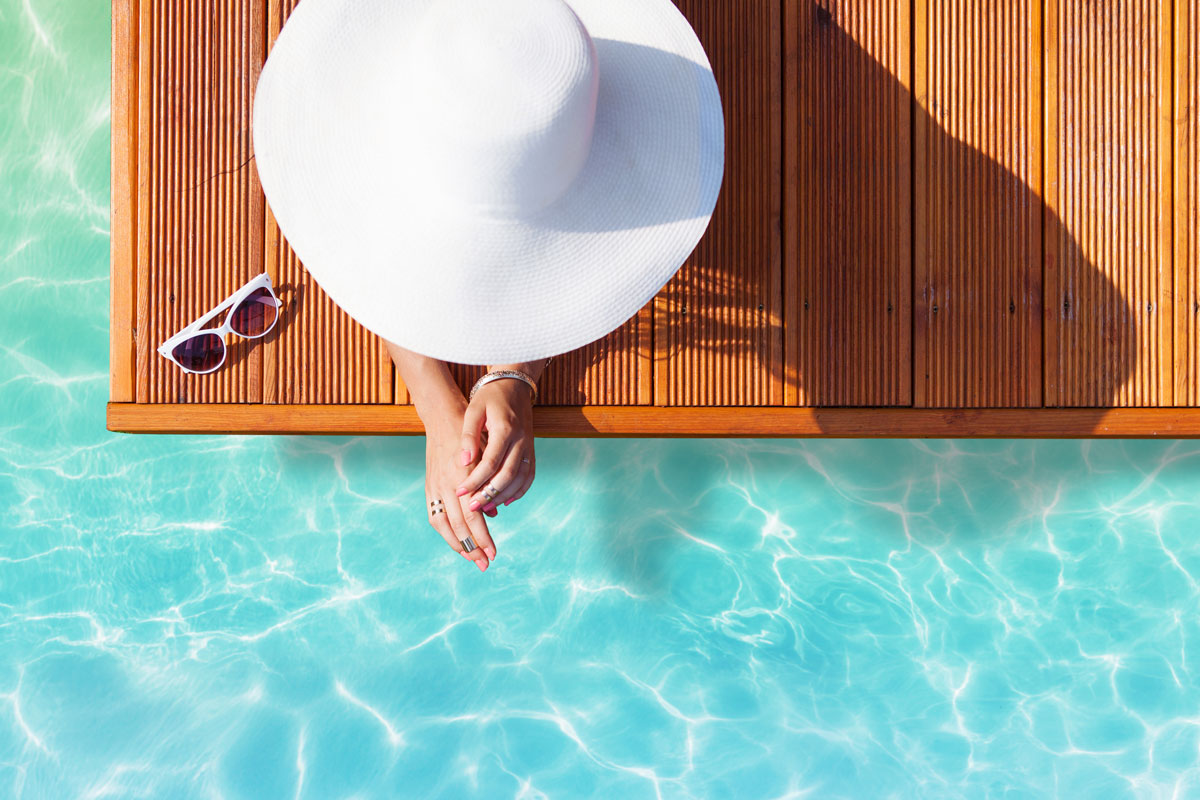 5 Tips to Shield Your Skin from the Sun
Unlike other parts of the country, Hawaii is lucky enough to experience tons of sunshine year-round. 
However, there is a dark side to too much sun exposure. 
"Skin cancer accounts for at least half of all cancers diagnosed in the United States," says Robin Easley, a nurse practitioner with the Cancer Survivorship Clinic at Pali Momi Medical Center. 
"Here in Hawaii, we have a lot more sun exposure than a lot of other places do, so we really want to stay safe," Easley says. 
Don't worry, we've got you covered. 
Below, Easley shares her top five tips for reducing your skin's exposure to the sun. Follow her advice and you'll be made in the shade! 
Sunscreen
SPF matters. Always use a sunscreen that has an SPF rating of at least 30. "Some people might require a little bit more than that; it depends on how sensitive your skin is," Easley says.


Buy broad spectrum. Make sure your sunscreen is equipped to guard against both UVA and UVB rays.


Check the expiration date. Usually sunscreens expire within three years. However, when sunscreen is exposed to high heat or sits in the sun, it can go bad faster. "Recommendations here in Hawaii are that if your sunscreen is sitting out in a bag on the beach, change it within a year of purchase," Easley says.


Avoid vitamin A or retinol. These products can cause skin rashes, lesions and even tumors. If the bottle lists vitamin A or retinol on the ingredient lists, throw it away.


Go green. Scientists have found that common chemicals used in sunscreen – namely oxybenzone, octinoxate and octocrylene – can kill coral and damage coral reefs when washed off in the ocean. Choose reef-friendly lotions and creams, and read labels carefully to ensure your sunscreen is free of any chemicals that could harm our ocean ecosystems.


Hold your breath. There are chemicals in aerosol sunscreens that can damage the lungs. Experts advise avoiding spray-on sunscreen altogether. If you do decide to use an aerosol version, Easley says to hold your breath during the entire application to avoid inhaling the fumes, and never spray the product directly onto your face. 
Clothing
Cover up. Reducing the amount of skin you have exposed to the sun also reduces your risk of developing skin cancer. "Wearing long sleeves and long pants is the No. 1 way to protect your skin," Easley says. If you're feeling the heat, look for brands that sport a breathability component to them.


Go dark. Dark colors, such as red, blue and black, absorb UV rays better than white or pastels. Bright and bold colors also substantially absorb UV rays.


Stay dry. Clothes carry a certain UPF (Ultraviolet Protection Factor) rating. But once they get wet, clothes can lose their UPF by as much as 50 percent. Keep a change of clothing packed in your bag or stowed in your car to switch into on days when you'll be swimming, surfing or sweating during some other outdoor activity. 
Hats
Wider is better. Opt for hats with a wide brim that covers your entire head, including your ears and the back of your neck. "Baseball caps do shade the front of your face nicely, however your ears and back of your neck are still exposed, so make sure you're also wearing a good sunscreen," Easley says.


Material makes a difference. Canvas or solid, thick materials are your best bet. Hats made from woven materials such as straw or mesh offer limited coverage, and the holes provide an opportunity for the sun to sneak in. 
Sunglasses
Look for the label. Sunglasses should carry a sticker or other seal of approval indicating that they protect you from 99-100 percent of both UVA and UVB rays. If the label reads "UV 400," you're covered. This indicates the lenses block all light rays with wavelengths up to 400 nanometers (this includes all of UVA and UVB rays).


It's a wrap! "Wrap-around styles are the best because they protect the soft skin underneath the eyes, and they can protect against the premature development of cataracts," Easley says. 
Shade
Seek out shelter. Umbrellas aren't just for rainy days! These stormy-weather stand-bys make for a great sun blocker, as do pop-up tents and awnings.


Be a tree-hugger. When all else fails, find a shady tree, sit back and enjoy the beautiful sunny day.
Published on: August 24, 2016