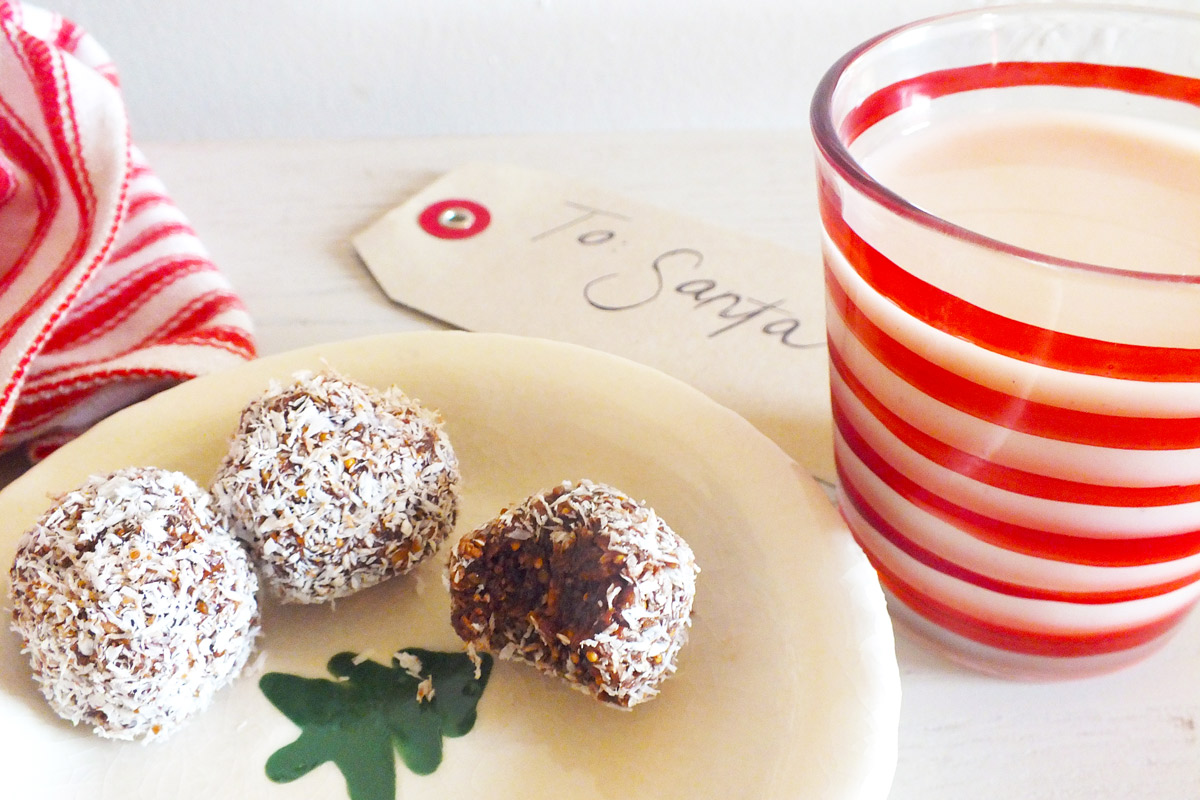 Sugarplums
The simple ingredient list and even simpler execution – no bake! – make these sugarplums a festive treat to enjoy all season.
One bite and you'll have visions of these holiday cookies dancing in your head. 
Sugarplums
Serves 12
Ingredients:
4 ounces dried figs
1/3 cup almonds, halved and toasted
2 tablespoons cocoa powder
1/2 teaspoon ground cinnamon
1/4 cup honey
1 tablespoon freshly grated orange zest
1/4 teaspoon almond extract
1/8 cup unsweetened shredded coconut
Directions:
1. Combine figs, almonds, cocoa powder and cinnamon in a food processor and pulse until the figs and almonds are the size of peppercorns.
2. Add the honey, orange zest and almond extract and pulse 3-4 more times, until just mixed in.
3. Spread the shredded coconut into a shallow dish.
4. Form the mixture into 1-inch balls and roll in the shredded coconut. Store in an airtight container in the refrigerator.
Nutritional information per serving (1 cookie):
Calories: 70; Carbohydrates: 13.4g; Protein: 1.2g; Total Fat: 6.5g; Cholesterol: 0mg; Dietary Fiber: 2g; Sodium: 2mg
Published on: December 3, 2017