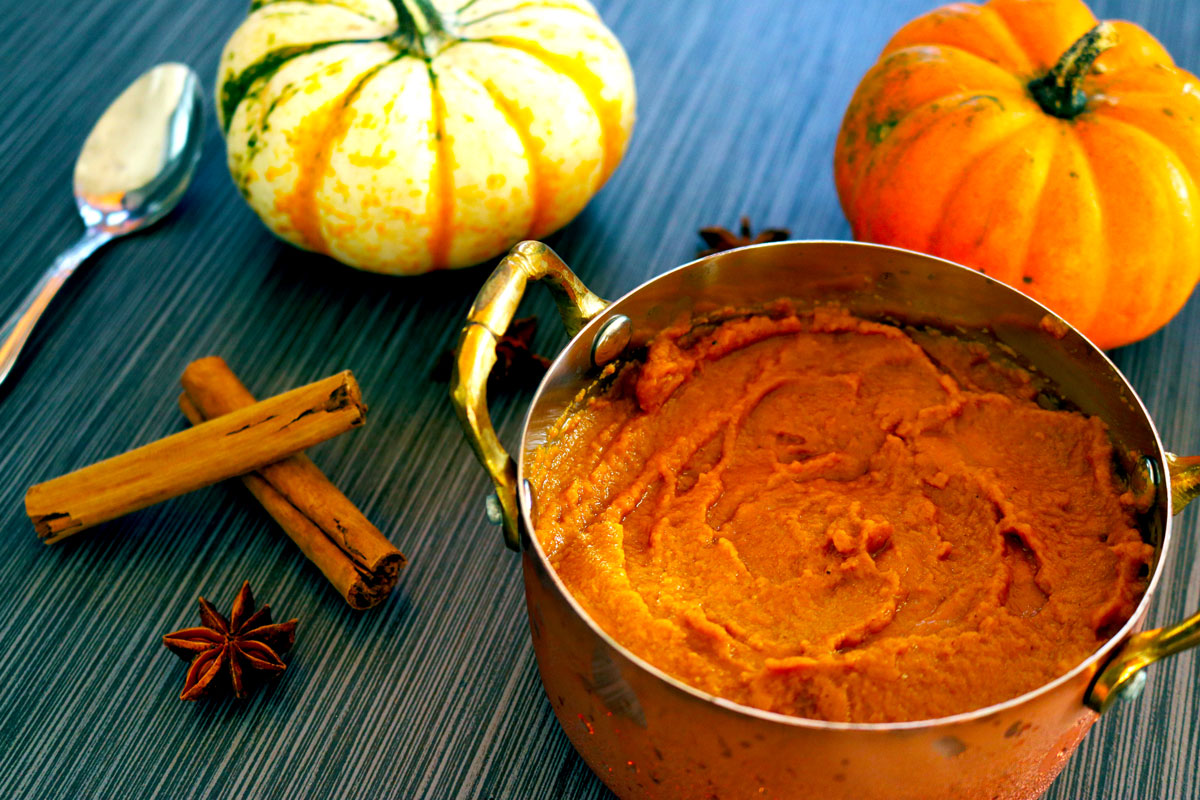 Pumpkin Pudding
Dig into fall's favorite flavor with this easy pudding recipe that's full of pumpkin, spice and other things that are nice!
Helping give this pumpkin pudding its jiggle is agar-agar, a plant-based alternative to gelatin made from seaweed.
Agar-agar has no flavor, odor or color, so it's a great option for vegans and vegetarians to use to make jams, jellies, pudding and other desserts and dishes that require a bit of thickening.
Naturally low in calories but high in fiber, beta carotene and antioxidants, pumpkin is a nutritional powerhouse that can be enjoyed year-round.
Its rich mix of vitamins and minerals – think vitamins A, C and E, along with iron and folate – have been shown to help immune cells work more efficiently so that your immune system can better fight off infections and heal faster.
Enjoy this pudding with a sprinkle of Deliciously Simple Muesli, or for a savory treat, top it with a handful of Roasted Pumpkin Seeds.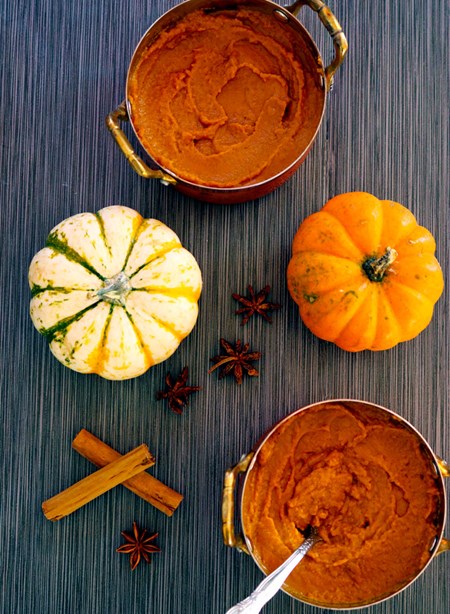 Pumpkin Pudding
Recipe courtesy of the Straub Ornish Lifestyle Medicine Program
Serves 6

Ingredients:
2 tablespoons white agar-agar flakes
1 1/2 cups unsweetened soy milk
1 15-ounce can pureed pumpkin (not pumpkin pie mix)
1/4 cup agave syrup
1 teaspoon pumpkin pie spice
1 teaspoon vanilla extract
Dash of salt

Directions:
1. Combine agar-agar with soy milk in a medium saucepan and bring to a boil. Reduce heat to a simmer and whisk frequently until agar-agar is completely dissolved. Remove from heat.
2. In a separate bowl, combine pumpkin, agave, pumpkin pie spice, vanilla and salt. Mix well.
3. Pour milk mixture over pumpkin and mix well.
4. Pour the pumpkin mixture into a blender, being careful to fill the blender no more than two-thirds of the way full. Blend on a low speed until smooth.
5. Pour into individual serving cups and place in refrigerator to chill for several hours.
Nutritional information per serving:
Calories: 91; Carbohydrates: 18.4g; Protein: 2.6g; Total Fat: 1.3g; Saturated Fat: 0.3g; Cholesterol: 0mg; Dietary Fiber: 3.1g; Sodium: 31mg
Published on: October 10, 2018