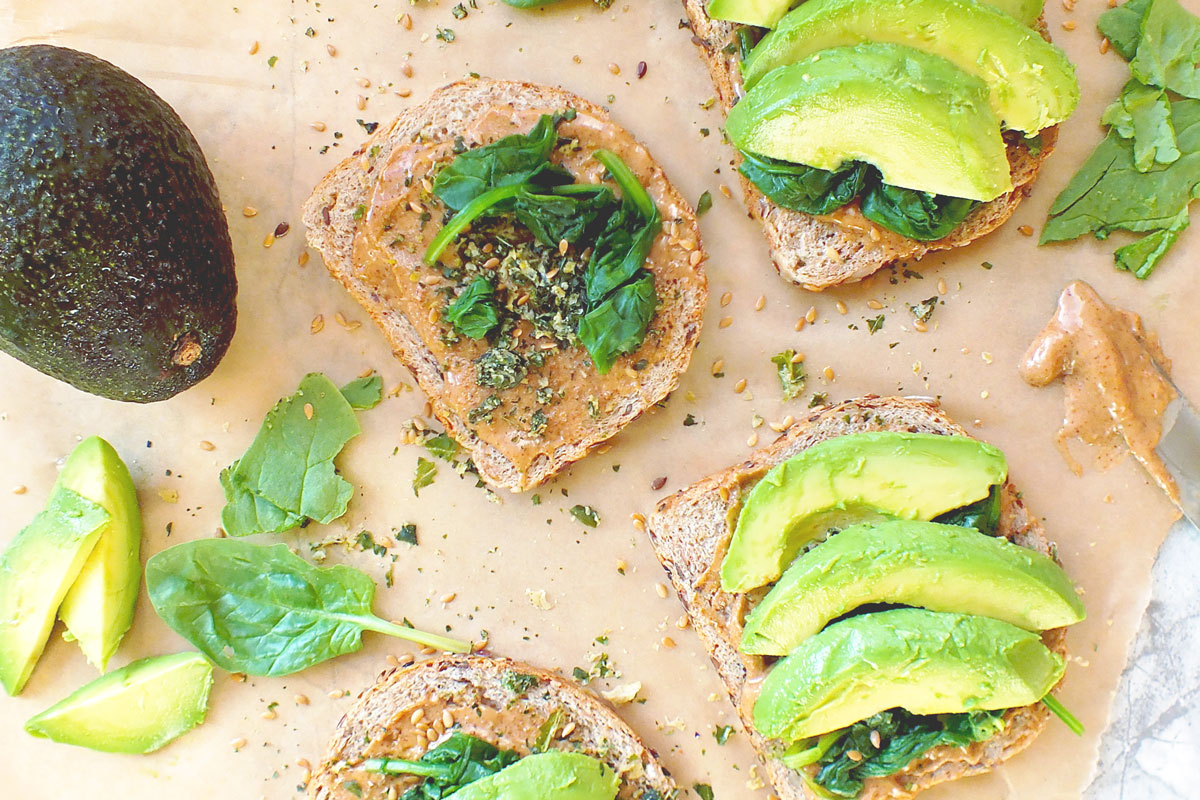 Organic Curry Kale Avocado Toast
For Ewa Beach resident Sheryl Cunningham, coming up with creative recipes made with wholesome ingredients is key to staying healthy. 
"I try to 'experience' my foods and enjoy every ingredient in this recipe," Sheryl says of her original recipe for Organic Curry Kale Avocado Toast. 
"It tastes great, keeps you full for hours and is excellent for your health!" she says. "It keeps me full and satisfied throughout the morning." 
"Sheryl's Organic Curry Kale Avocado Toast sounds like a real winner!" agrees Rebecca Izawa, registered dietitian at Kapiolani Medical Center for Women & Children. 
Whole grains supply good-for-you carbohydrates that help fuel you for the day ahead, while protein and healthy fats from almond butter, flaxseeds and avocado keep hunger at bay.
"This recipe uses a lot of non-processed ingredients and is high in vitamin K, potassium and fiber," Izawa says. 
Sheryl likes to keep physically fit as well by working out at home, lifting free weights and hiking with her 4-year-old son. 
Organic Curry Kale Avocado Toast
Serves 2
Ingredients:
2 slices whole-wheat bread
2 teaspoons almond butter
1 ounce store-bought curry-flavored kale chips, crushed
1/2 teaspoon flaxseeds
1 cup spinach, steamed
Half an avocado, sliced
Directions:
1. Toast whole-wheat bread slices.
2. Spread each slice with 1 teaspoon almond butter; sprinkle with kale chips and flaxseeds.
3. Top with spinach and avocado slices. 
Nutritional information per serving:
Calories: 110; Protein: 4g; Total Fat: 6g; Dietary Fiber: 4g
Published on: September 6, 2015