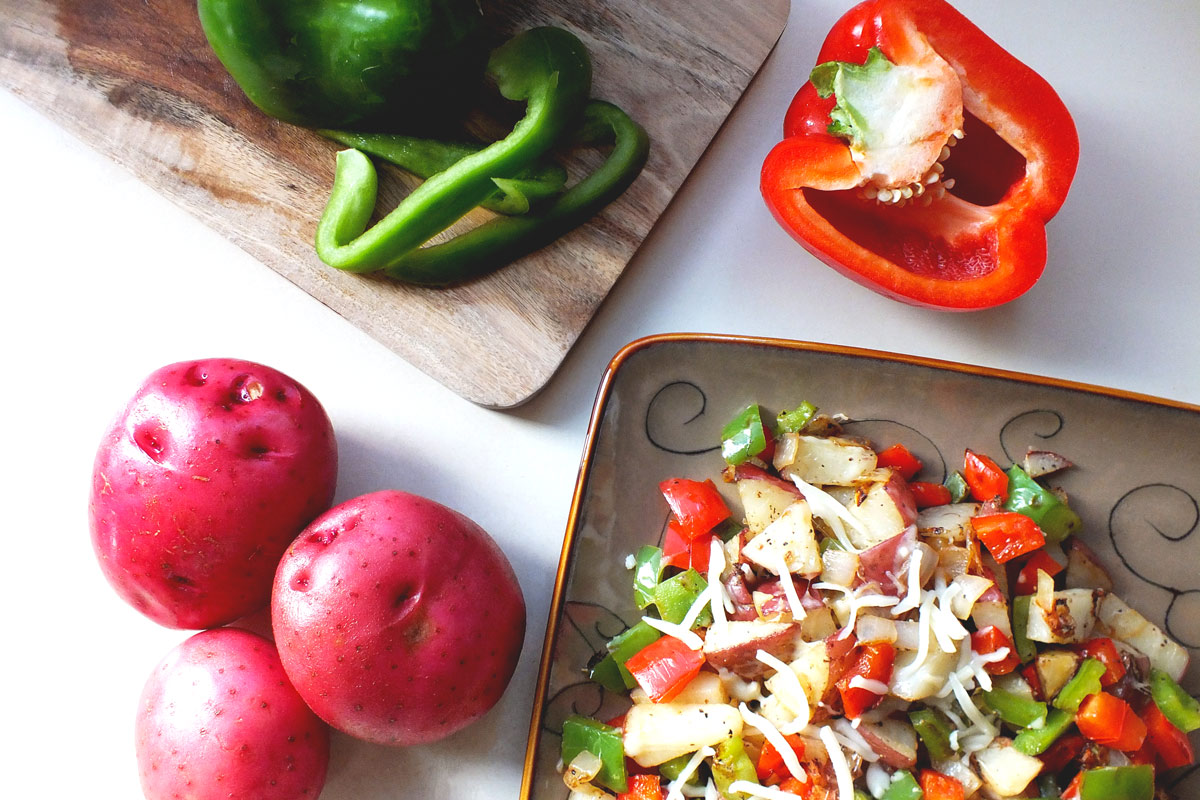 O'Brian Potatoes
To ensure the health and safety of all diners, the Pali Momi Food and Nutritional Services team provides options to satisfy everyone's taste and dietary preferences. 
One popular allergy-friendly option is Pali Momi's O'Brian Potatoes. 
According to the team, the O'Brian Potato recipe doesn't contain most of the common allergens, and, generally, fruits and vegetables are well tolerated by everyone. 
Red potatoes are a good source of vitamin B6 – a key player in everything from building your cells to protecting your heart to regulating your mood – as well as potassium, copper and fiber. 
Bell peppers add vitamins C and A to the mix, along with potassium, folic acid, fiber and capsaicin, while freshly shredded mozzarella cheese provides a creamy hit of calcium and protein to the dish. 
O'Brian Potatoes
Serves 4
Ingredients:
2 cups red potatoes, diced
1/2 cup green bell peppers, diced
1/2 cup red bell peppers, diced
1/2 cup onions, diced
1/4 cup shredded mozzarella cheese
1/2 teaspoon salt
1/4 teaspoon pepper
Directions:
1. Preheat oven to 350 degrees. Spread potatoes onto a baking sheet and bake until crispy.
2. On a flat-top frying pan, sauté the onions and bell peppers until soft.
3. Add the potatoes and season with salt and pepper.
4. Add the cheese and toss until the cheese melts. Serve while still warm.
Nutritional information per 6-ounce serving:
Calories: 111; Carbohydrates: 21g; Protein: 4g; Total Fat: 2g; Dietary Fiber: 3g; Sodium: 347mg
For more allergy-friendly options, check out:
Kapiolani Medical Center for Women & Children's Traditional Garlic Hummus
Straub Medical Center's Mango Barbecue Salmon
Wilcox Medical Center's Spinach Artichoke Casserole
Published on: May 14, 2015