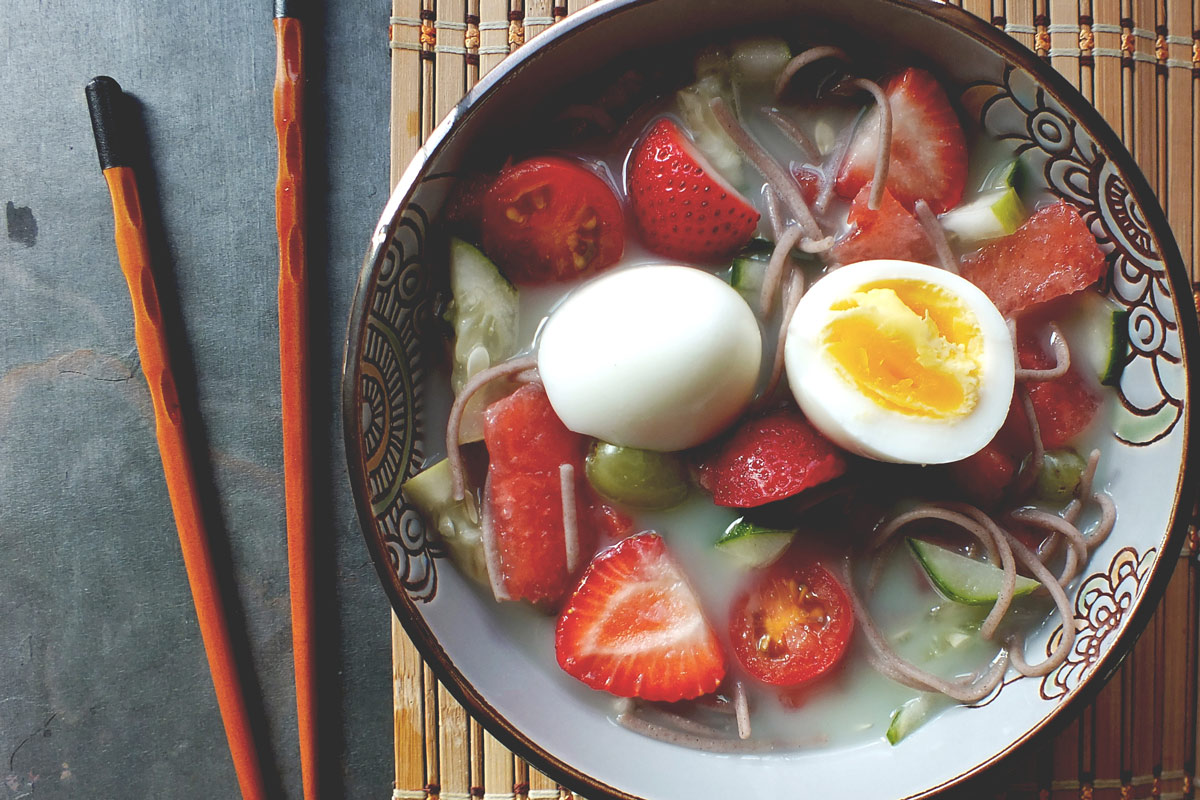 Chilled Soy Noodle Soup
When temperatures begin to rise, Abigail Choi from Aiea stays cool with her recipe for Chilled Soy Noodle Soup.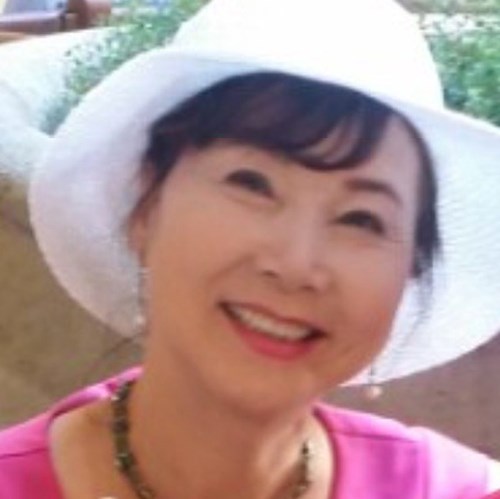 "I wanted my family and friends to enjoy a refreshing and nutritious dish on hot summer days and, sure enough, this has become a favorite," Abigail says. "Adding a variety of colorful, sweet summer fruits and refreshing cucumbers to the chilled soybean soup makes this dish so appetizing after a day out in the sun." 
"Abigail's recipe is high in fiber and protein, and also has a wide variety of nutrients like vitamins B and C and potassium," says Miriam Tcheng, registered dietitian and director of Food and Nutritional Services at Pali Momi Medical Center. 
Referred to as vitamin B complex, the eight B vitamins are essential nutrients that help the body convert food into fuel, protect the mind against degeneration, elevate mood levels and even aid in DNA repair. 
While a good source of six B vitamins, this soup is especially high in folate, aka vitamin B9, which is needed for healthy development, proper nerve and brain function, and may help decrease risk of heart disease, stroke and certain cancers, including those of the lung, colon and cervix. 
Besides its many health benefits, Abigail says her soup is a family favorite because "it is refreshing and oh so ono!" 
Abigail says she tries to lead a healthy lifestyle by eating a variety of fruits and vegetables every day and by taking regular walks with her dog. 
"Most importantly, I love to laugh with my girlfriends!" she says.
Chilled Soy Noodle Soup
Serves 1
Ingredients:
3/4 cup soybeans
1 bundle (55 grams) buckwheat noodles
5 cherry tomatoes
1/2 cup cucumber, julienne sliced
1/2 cup watermelon, julienne sliced
5 green grapes
1/4 strawberries, sliced
1 egg, hard boiled and sliced in half
Directions:
1. Soak soybeans in water overnight.
2. Cook the soaked soybeans in boiling water for 5 minutes and rinse in cold water.
3. Blend cooked soybeans with 5 cups of ice cold water in a blender until mixture reaches a fine soup-like consistency. Put the soybean soup in the fridge to chill.
4. Cook the buckwheat noodles according to the package directions. Rinse under cold water and drain.
5. Combine noodles with the chilled soybean soup.
6. Add prepared fruits and vegetables. Top with hard-boiled egg.
7. Add 5 ice cubes and salt, to taste.
Nutritional information per serving:
Calories: 480; Carbohydrates: 72g; Protein: 29g; Total Fat: 12g; Saturated Fat: 2.5g; Cholesterol: 185mg; Dietary Fiber: 9g; Sodium 550mg
Published on: September 13, 2015