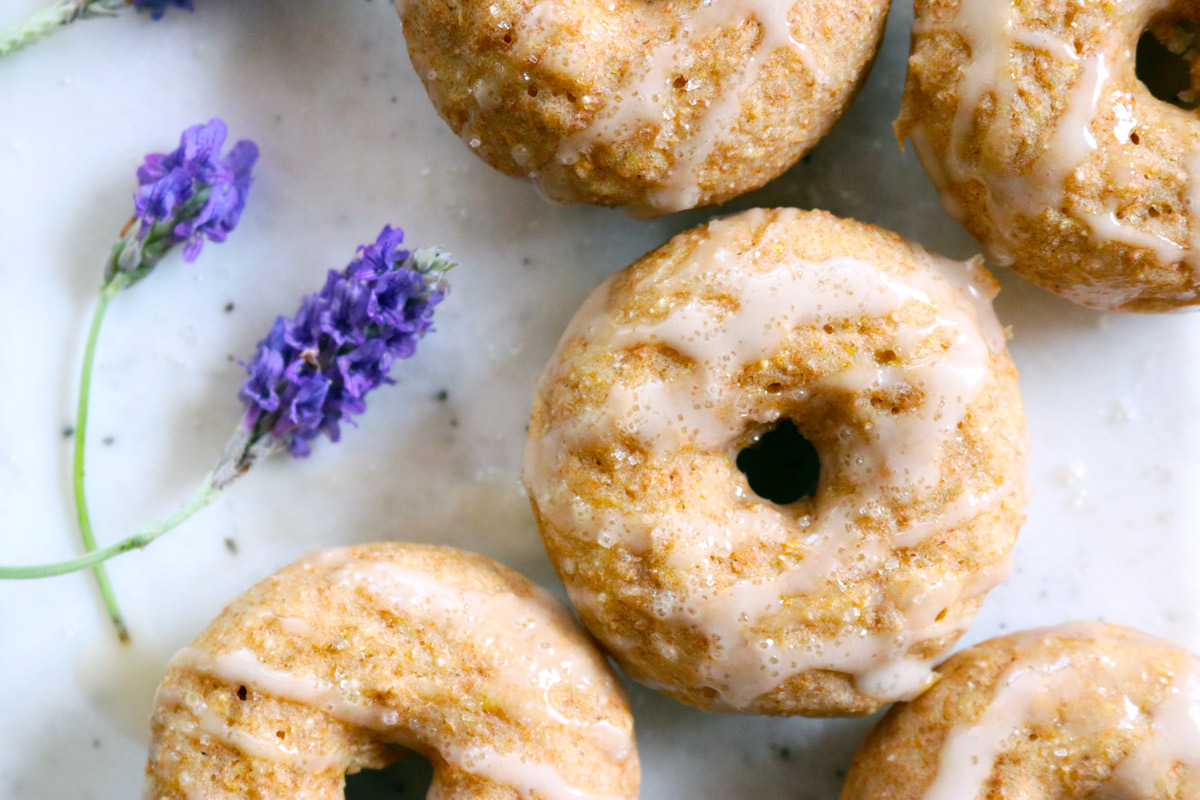 Baked Lavender & Rose Donuts
These Baked Lavender & Rose Donuts may be mini, but they're big on taste, thanks to exotic flavors like lavender and rosewater. 
They're also a healthier option to satisfy a sweet tooth, as these donuts are baked rather than deep-fried. 
The result is a denser, cakier pastry that can hold up well to a good dunk in your morning coffee or a mug of hot chocolate. 
Not sure where to find lavender extract and rosewater? Specialty stores and health food chains like Whole Foods or Down to Earth often carry them, but you also can call your local supermarket ahead of time to check if they carry these ingredients. 
Baked Lavender & Rose Donuts
Recipe courtesy of the Straub Ornish Lifestyle Medicine Program
Serves 12

Ingredients:
3/4 cup unsweetened nondairy milk of choice (almond, soy, etc.)
1 tablespoon agave nectar
1/2 teaspoon apple cider vinegar
1/4 teaspoon liquid stevia
1/2 teaspoon lavender extract
1/4 teaspoon rosewater
1 cup whole-wheat pastry flour
1/4 teaspoon baking powder
1/4 teaspoon baking soda
1/4 teaspoon salt

Directions:
1. Preheat oven to 350 F. Spray a mini donut pan with nonstick cooking spray.
2. Mix the wet ingredients together in one bowl and the dry ingredients in another bowl.
3. Add the dry ingredients to the wet mixture and mix until well combined. Divide batter evenly between 12 mini donut molds.
4. Bake for 10 minutes, rotating the pan halfway through.
5. Let cool for 5-10 minutes before carefully removing from pan.
Nutritional information per serving (1 donut):
Calories: 65; Carbohydrates: 10.3g; Protein: 1.6g; Total Fat: 2g; Cholesterol: 0mg; Dietary Fiber: 0.4g; Sodium: 162mg
Published on: March 25, 2018