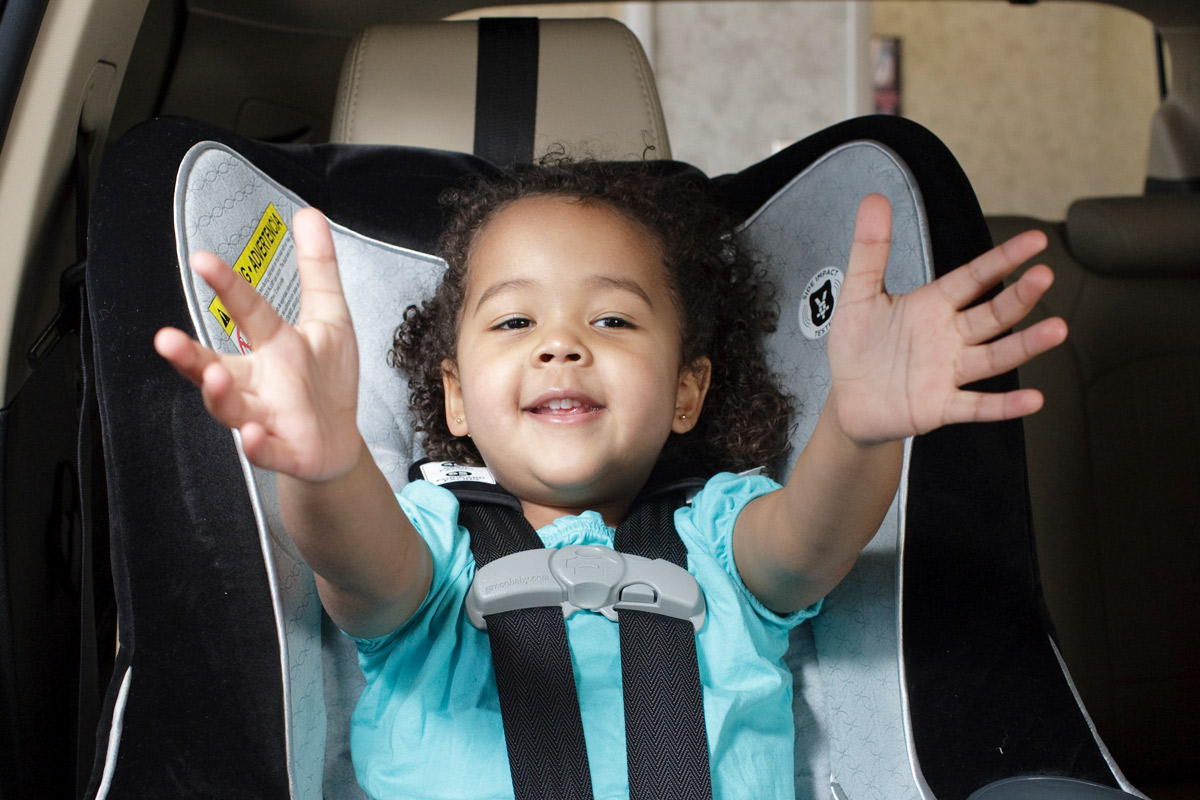 If your child is tall enough to sit in a forward-facing car seat, using a tether could mean the difference between a brain injury or no injury at all.
Why Car Seat Tethers Make a Difference
According to a Safe Kids Worldwide study, 64 percent of parents were not using the tether on a forward-facing seat.
 
What's a tether?
It's the strap with a hook hanging on the back, at the top of your child's car seat. 
When attached and tightened to one of the vehicle's tether anchors, a tether helps keep a forward-facing car seat from tipping forward.
 
Are tethers necessary?
Yes! A forward-facing car seat secured only at the bottom may tip dangerously forward in a crash, which can result in the child's head hitting the back of the front seat, other occupants or even the console, causing serious harm. 
Using the tether could be the difference between a brain injury or no injury at all.
How do I use a tether?
Find the tether anchor then attach the hook on the tether strap to it and tighten. Depending on the type of vehicle you have, the tether anchor will likely be found one of three places. 
Most tether anchor locations can be found at the following sites:
Ceiling of the vehicle.


Rear shelf.


Back of the vehicle seat.
 
Check your vehicle owner's manual to find your tether anchors. Look for this symbol.
You also can download this how-to infographic from Safe Kids Worldwide.
Now that you know, look for the tether anchor symbol, hook and tighten the tether on it, and safe travels!
Safe Kids Worldwide is a global organization dedicated to preventing injuries in children around the world. 
Kapiolani Medical Center for Women & Children is the lead agency for Safe Kids Hawaii, a coalition to Safe Kids Worldwide.
Published on: April 19, 2018