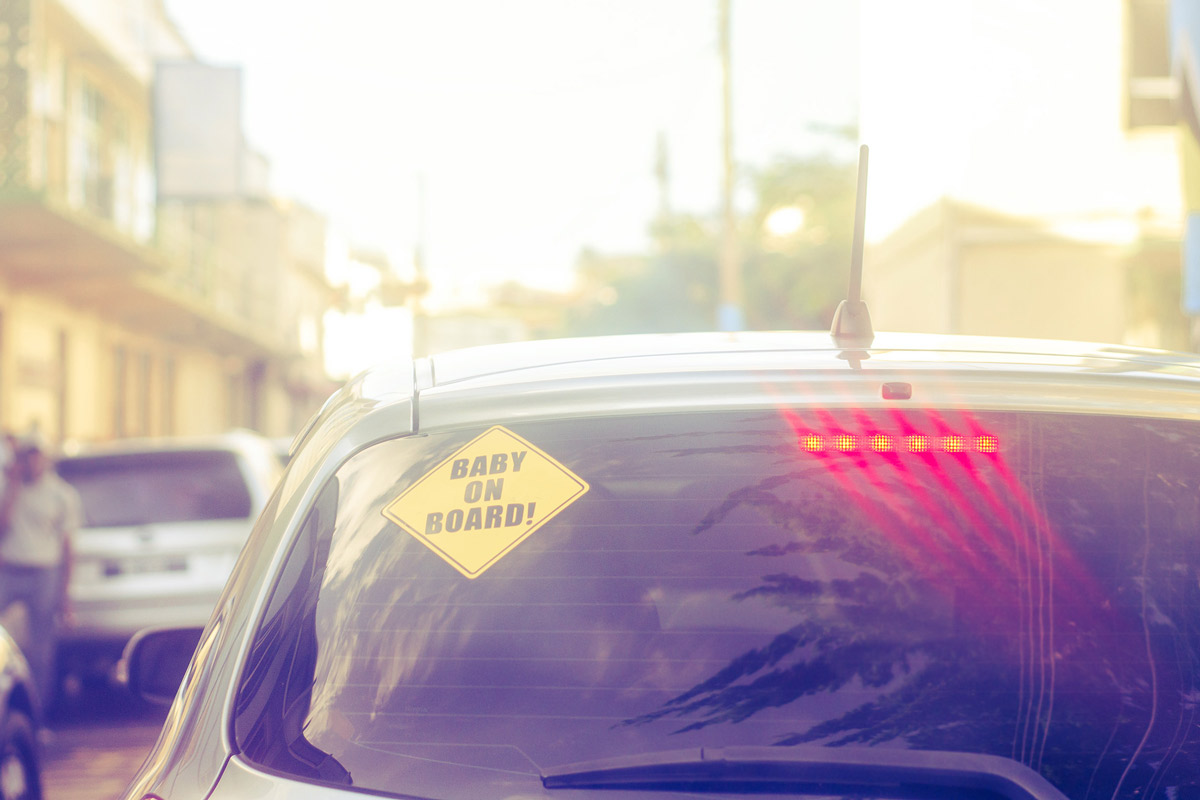 Baby on Board: Safety Advice for Traveling When Pregnant
Parents know the importance of securing their baby in a child safety seat every time they hit the open road, but what about before baby's arrival? How do you protect your precious cargo during pregnancy?
 
Buckle Up
Each year, at least 3 percent of pregnant women are involved in motor vehicle accidents in the United States. 
"Car accidents are the most common cause of serious, life-threatening or fatal blunt trauma during pregnancy, and are also the leading cause of traumatic death for the fetus," says Dr. Clyner Antalan, an OB-GYN at Kauai Medical Clinic. 
Many women fear that a seat belt may harm their unborn baby in the event of an accident, but according to Antalan, up to 50 percent of motor vehicle accidents are associated with improper or lack of seat belt use.
"Seat belt use is encouraged in pregnancy as it is in non-pregnant drivers and passengers," Antalan says.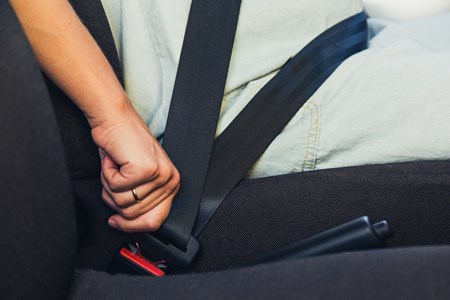 Experts advise women use a three-point restraint (meaning there's both a shoulder and lap strap) and buckle up properly: 
Position the shoulder strap snugly between your breasts and off to the side of your belly, above the uterus.


Secure the lap belt snugly over your hips and under your belly, so that it is below the uterus.


Never wear the belt across or above your belly. 
Also, airbags should never be disabled for pregnant drivers and passengers.
 
Babymoons & Beyond
Thinking of booking a "babymoon"? Antalan says that the best time to do so is probably during the middle of the pregnancy, between 14 and 28 weeks. This is because most common pregnancy emergencies usually happen in the first and third trimesters. 
"After 28 weeks, the size of the gravid uterus may make it harder to move around or sit for a long time," Antalan explains.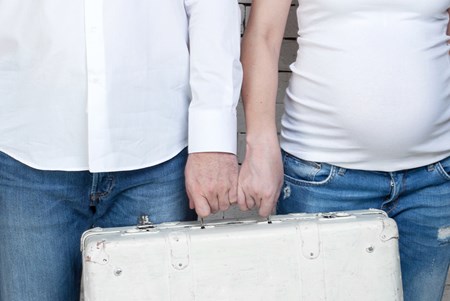 If traveling long-distances by car, the American College of Obstetricians and Gynecologists recommends limiting driving to five to six hours each day. Plan to make frequent stops to rest, move around and leg stretching. 
When traveling by air, take the following steps to make the trip as comfortable as possible:
Book an aisle seat to make it easier to get up, walk around and stretch during long flights.


Drink plenty of fluids.


Avoid carbonated drinks and foods that produce gas prior to the flight.


Seat belts should be worn at all times. Buckle up by placing the seat belt low on the hipbones, below the belly.
Once baby is born, you'll need to have a properly installed car safety seat before leaving the hospital.
Sign up for a car seat safety check at Kapiolani Medical Center for Women & Children or Wilcox Medical Center to get your child's car seat checked by a trained child passenger safety technician.
Wilcox patients can contact the Kauai Medical Clinic OB-GYN Department at 245-1511.
Published on: March 8, 2017