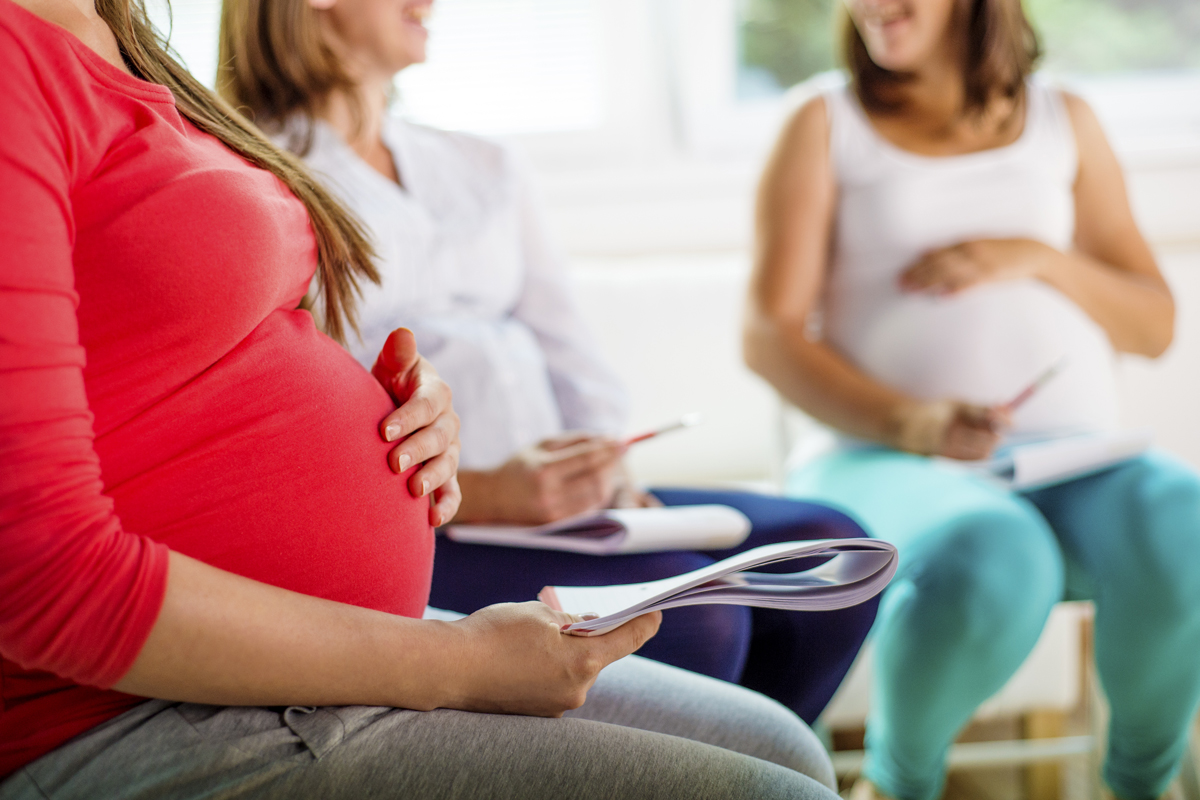 Preparing for Parenthood
Pregnancy is an exciting time for parents-to-be. It also can be a pretty scary time, especially for first-time moms and dads who don't know what to expect over the course of the next nine months. 
And what about after baby arrives? That raises a whole different set of questions. 
The answer to easing unnecessary stress and worry? Attend a childbirth class. 
"Childbirth classes help parents feel less fearful about the upcoming birth of their child," says Childbirth Educator Kandi Bloss, RN, international board-certified lactation consultant and certified lactation counselor at Wilcox Medical Center. 
Bloss leads the four-week Childbirth & Parent Education class series at Wilcox that prepares participants for labor, birth and early parenthood. 
"Even for second- or third-time parents, classes can help remind them of the childbirth process and also give them new knowledge," Bloss says. "Evidenced-based information is always changing as more research is done. When I first started as a postpartum nurse, we kept babies in the nursery and then only brought them out for feedings. Now, research tells us that moms and babies do better together, so we encourage skin-to-skin contact the first hour of life and beyond. We also encourage the baby to stay in the mother's room." 
Class discussions center on newborn care, as well as topics that include:
Healthy pregnancy habits, such as diet and exercise.
False versus true labor.
Warning signs of pre-term labor.
Stages of labor.
Timing of contractions.
Medication options.
Relaxation and breathing techniques.
Cesarean birth.
Postpartum care.
Breastfeeding. 
"I give a tour of our maternity unit, and we usually have an anesthesiologist, an obstetrician and a pediatrician come speak and answer questions as well," Bloss adds. 
Common questions Bloss hears during these Q&A sessions include:
How soon can I travel with the baby?
How do I know if my water broke?
When do I come to the hospital? 
"I wish parents would ask more parenting questions or newborn care questions. They get focused on the birth and how to get through that," Bloss says. "Our staff members at Wilcox are here because they love helping patients and supporting patients through the birth process. Our ultimate goal is a healthy mom and healthy baby." 
Childbirth classes are held on consecutive Tuesdays from 6 to 8:30 p.m. 
Call 245-1441 or 245-1433 to register. For full information and upcoming dates, click here.
Published on: September 23, 2015