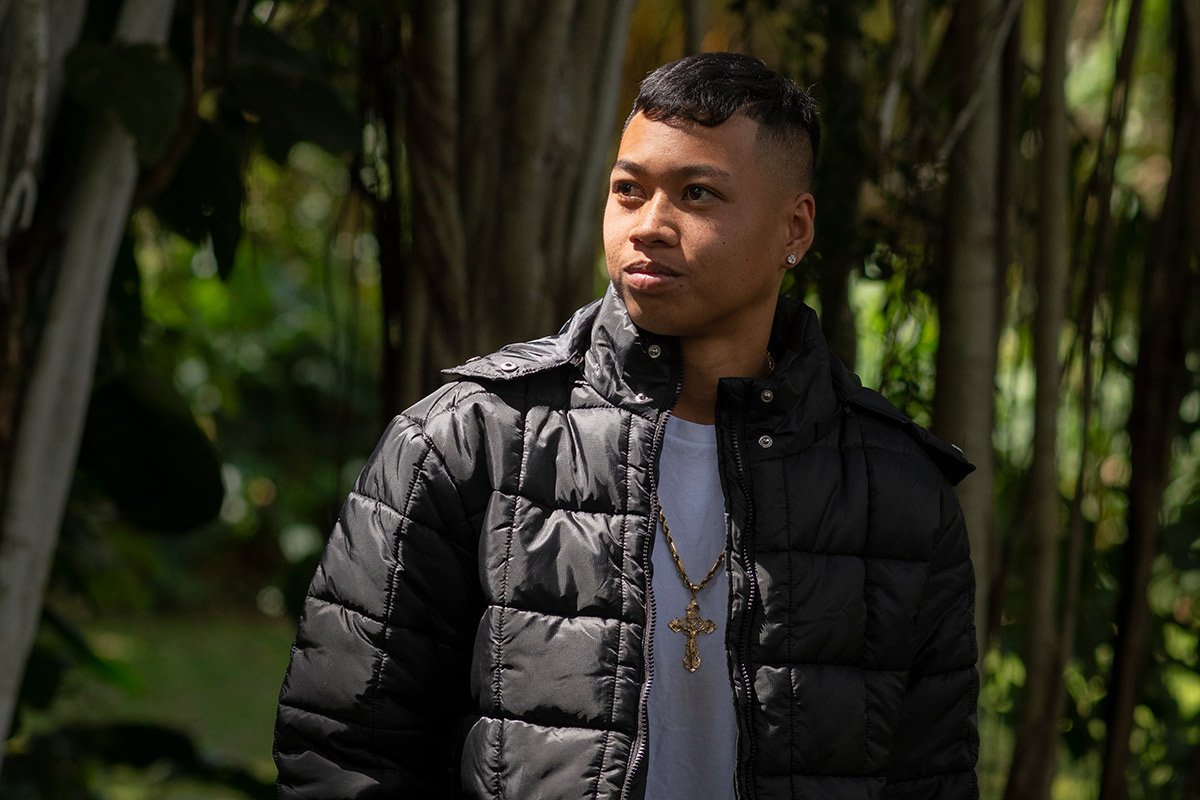 Zaddex Isaacs-Kalaukoa
Wall of Hope: Stories of Courage & Inspiration
Zaddex Isaacs-Kalaukoa remembers Oct. 17, 2020, starting out like any typical Sunday. He can recall skateboarding near his home in Waianae, being a carefree 14-year-old.
Then …
"I woke up and saw my mom and dad and a lot of nurses and doctors standing around the bedside," Zaddex says. "I was scared and confused because I didn't really know what had happened or why I was there."
Zaddex would learn that he had taken a bad fall from his skateboard and suffered a traumatic brain injury. He wasn't wearing a helmet.
An ambulance rushed Zaddex to Kapiolani Medical Center for Women & Children, where he underwent emergency surgery. Zaddex also was placed in a medically induced coma for three days to protect his brain from further swelling and to allow his body time to heal.
When he was strong enough, Zaddex was moved from the Kapiolani Pediatric Intensive Care Unit to another floor, where he received speech and physical therapy.
"My speech therapist, 'Aunty Kimi,' made fun games for me to learn from," Zaddex says. "There are many nurses, doctors and staff who I don't remember by name, but they all helped me in many different ways in my journey of healing. I'm so thankful for those individuals."
Today, Zaddex is doing great. He continues to progress every day and enjoys making memories with his family by going to the beach, hiking and camping.
He also has become an advocate for wearing a helmet whenever riding a skateboard, bicycle or anything with wheels.
"I never thought I would've fallen from riding my skateboard. I would ride all the time without one and didn't really like the look – I thought it was kinda silly looking! But I learned that if I had been wearing a helmet, my injuries wouldn't have been so extreme," he shares. "I had to learn the hard way, and now I fully understand the importance of a helmet and won't go without one ever again."
Zaddex is grateful for his parents and family who stayed by his side, as well as for the staff at Kapiolani who took care of him when he needed it most.
"Kapiolani gave me the best care and made me feel at home and special each and every day," he says. "Thank you so much from the bottom of my heart."
Published on: April 17, 2023