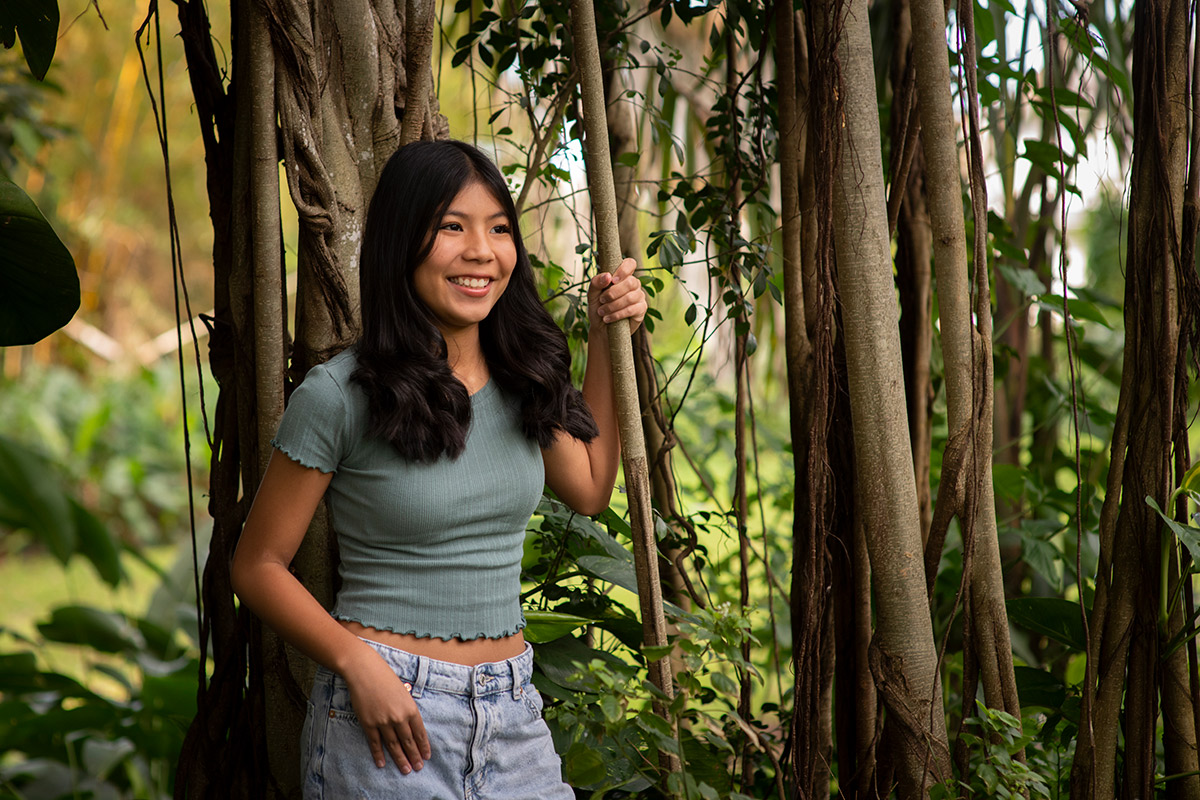 Khloe Jarquio
Wall of Hope: Stories of Courage & Inspiration
Khloe Jarquio was packing for a trip when she fainted suddenly. This wasn't the first time something like this had happened. The 6-year-old had previously experienced fainting spells, but when her family took her to a doctor, they were told she was dehydrated.
This time, her dad didn't want to take chances and took Khloe to the Emergency Department at Pali Momi Medical Center. Doctors there ran a full slate of tests and discovered bleeding in Khloe's lungs. She was rushed to Kapiolani Medical Center for Women & Children, where she spent the next two weeks in the Pediatric Intensive Care Unit followed by two weeks in the pediatric ward.
Specialists at Kapiolani diagnosed Khloe with idiopathic pulmonary hemosiderosis, a rare lung disease that mostly affects children under the age of 10. People with the disease experience bleeding into the lungs, episodes of shortness of breath and coughing, and often iron-deficiency anemia.
Currently, there is no cure.
Khloe required a blood transfusion and continues to receive intravenous (IV) treatment at Kapiolani's Pediatric Ambulatory Unit (PAU) every four weeks. She also gets a bronchoscopy every year to monitor the bleeding in her lungs.
The PAU nurses have become like family to Khloe. They make her comfortable, and she loves talking to them.
"Aunty Aya," her long-time IV nurse, always asks about school, dance and family life. "Aunty Leilani" in the Playroom makes Khloe feel welcome and plays with her during her monthly visits.
Because the Kapiolani Playroom has played such an important role in Khloe's healing journey, she and her mom, Tiffanie, began coordinating donation drives to the medical center five years ago. Their most recent donation was in January 2023, when they gave 275 new toys, school supplies and board games to the Playroom.
"I get excited when I come for my treatment because it means I can pick a gift from the treasure box or play with something in the Playroom," says Khloe. "I would like every patient who comes for pediatric care to have that same feeling I do."
Now age 13, Khloe is an active middle-schooler who enjoys connecting with others, be it by making friends or helping those who may be going through a tough time.
Although she no longer experiences fainting spells, she will need to continue treatments until there is a cure.
"I was told I need a cure to stop my treatments," says Khloe. "I have hope one day that will happen for me."
Published on: April 17, 2023