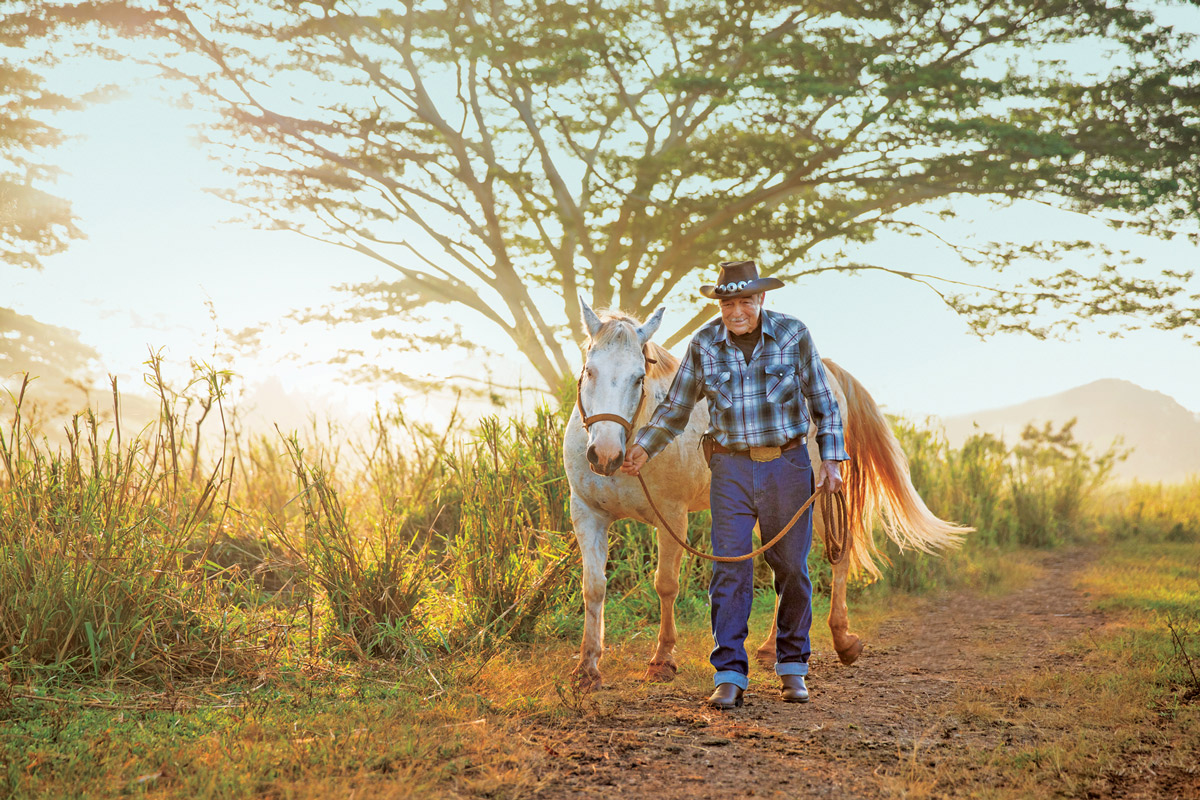 William Martin
Anyone lucky enough to get the chance to sit and talk story with William Martin can instantly feel the passion this Kauai cattleman has for riding horses. From his wide-brimmed hat to his worn denim blue jeans to his belt buckle big enough to eat a biscuit off of, William lives and breathes the paniolo life. 
"I still ride once a week," the good-natured cowboy says with a smile. 
"He's a wonderful dad. We are blessed to have him as healthy as he is, as strong as he is," says William's daughter Joni. 
To hear that William, at 85 years young, still makes time to ride his favorite horse, Lani, is impressive enough, but to learn he's back in the saddle after receiving a dual pacemaker implant is even more inspiring. 
In August 2016, William had a scheduled appointment at Wilcox to have a cardiovascular procedure with Cardiologist Dr. John Funai. 
When William was being monitored post-procedure, they noticed that his heart was beating slower than expected. Instead of beating at the minimum of 60 beats per minute, it was fluctuating between 20 and 40 beats per minute. 
Funai recommended William stay at Wilcox overnight for monitoring and, if his condition didn't improve, he may need to be medevac'd to Straub Medical Center in Honolulu to have a pacemaker implanted. 
"We put a recorder on him to wear, and fortunately it caught a heart arrhythmia," explains Funai. "His heart would actually beat very fast and irregularly, then stop and switch back to a regular beat. During that stop, there would be these incredibly long pauses where there would be no beat for many seconds." 
Funai called his colleague, Straub Electrophysiologist Dr. Jeremy Lum, who agreed that this was a major problem. 
"I used to get tired when I worked hard," William says. "Dr. Funai told me that my heart used to stop in between (beats), and that he would recommend putting in a pacemaker." 
"Dr. Funai came back to see me and said that he did want to medevac Dad to Oahu," Joni says. "Things happened so fast. I had no time to be afraid, I had no time to worry – I just had to trust that everything would work out well."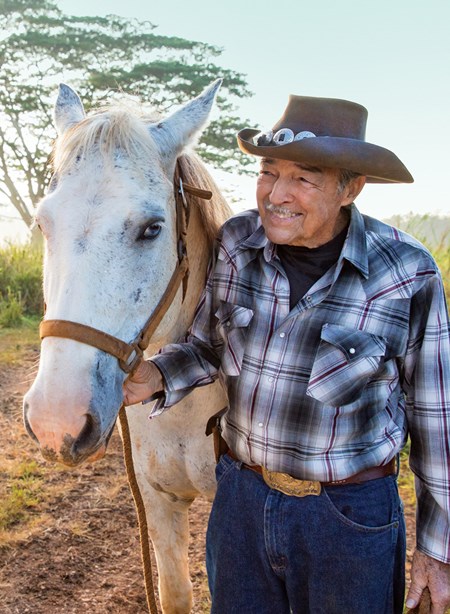 "I saw that on TV – I never thought that would happen to me! Put me in one plane, with my daughter and two male doctors. One of the doctors said, "In 28 minutes we'll be in Honolulu." I look at my watch, and sure enough, when we landed in Honolulu, it was 28 minutes," William recounts. 
When they arrived on Oahu, the ambulance was waiting to transport William directly to Straub. 
"They took me in, they brought me out, I never know they ever did anything to me!" William laughs. 
"Within 12 hours of diagnosing Mr. Martin, we had installed the pacemaker, and by the time the next morning came around, everything was much better, and Mr. Martin was able to come home," Funai says. 
William continues to visit Funai every six months to have his pacemaker checked. He also requires medication to regulate his heartbeat. 
"He's done extremely well," Funai says. "It was a pretty serious problem that if not recognized or treated, it would probably have led to a catastrophe. But he's much better and doing extremely well. I'm very happy, and so is he." 
"People don't realize that you can just collapse or have a stroke, so you better go have your heart checked!" William says. "I feel 100 times better now today; I feel real good. Even when we're branding (cattle) and stuff, before I would get kinda tired. But now, I feel real good. My daughter is always watching me, telling me I gotta know my limits, but I feel really good." 
"Fortunately, he is amazing in the sense that he's very active, even after having his surgery," Joni says. "The care he's had here at Wilcox since the surgery for his implant has been nothing but excellent. Both my dad and I have been very satisfied with the service provided by both Dr. Funai and his staff. They're always very positive and caring. From the first time that Dr. Funai met my dad and I, I felt that warm aloha and that assurance that he would always be in good hands. 
"There's nothing that I can say but thank you to both medical centers, the nurses, the doctors, his primary care physician … I'm very grateful that everything's been so positive. Everything's come out for the best," Joni says. 
"I recommend to anybody Wilcox and Straub," William says. "The doctors and nurses there were out of this world. Cannot be better!"
Published on: January 30, 2018