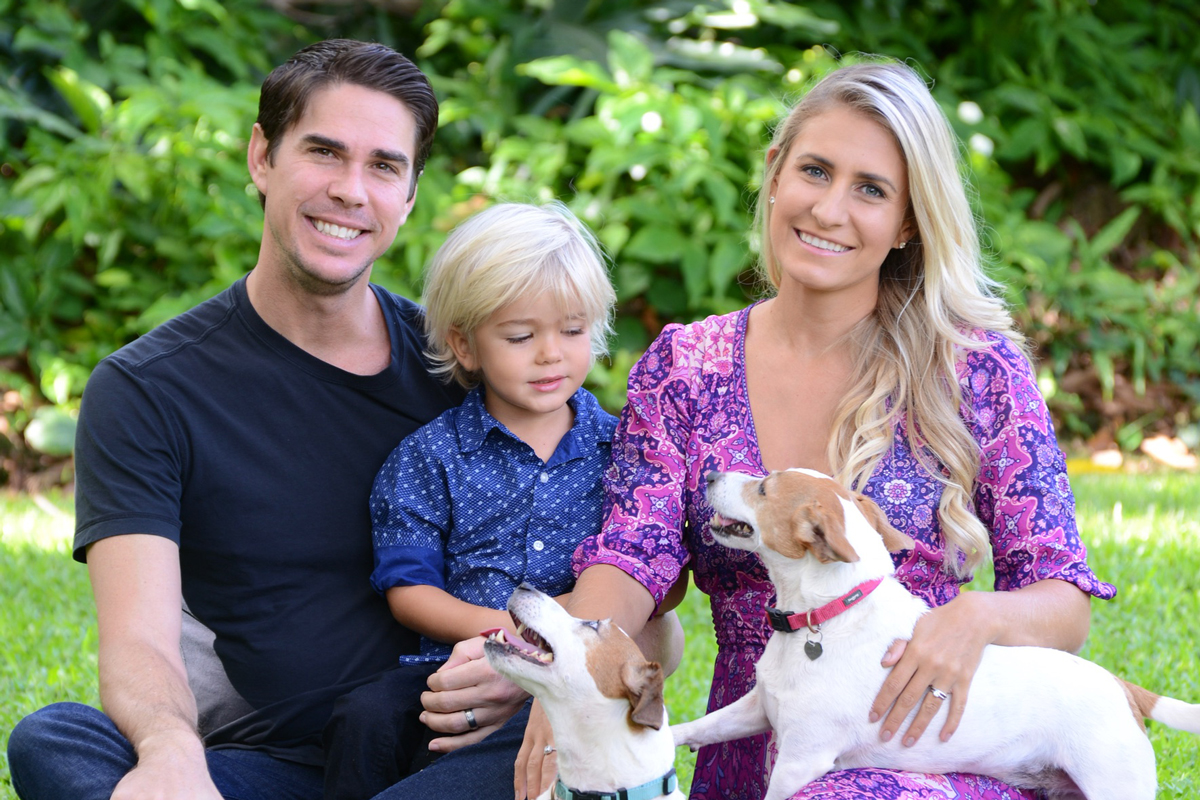 Brianne Randle, husband Race and son Ryder – along with their dogs Rocko and Zoey – are excited for the arrival of a baby girl in April 2019.
Why I Choose Kapiolani
Choosing to deliver baby No. 2 at Kapiolani Medical Center for Women & Children was an obvious choice for Brianne Randle and her husband, Race.
She describes the birth of her son, Ryder, as "a truly wonderful experience," and attributes the nursing staff for helping make her decision to have a natural, unmedicated delivery a positive one.
"They helped me achieve my desired outcome by assisting me in the use of labor props and techniques.  I was very happy with my entire birthing experience and will be aiming to do it all again the same way for the delivery of our daughter," she says.
Brianne's journey to this pregnancy didn't come easy.
However, the North Shore native credits her physician, Dr. Thomas Kosasa, for his help in making her hopes to expand her family come true.
"Dr. Thomas Kosasa and his entire staff have become like family in a way," Brianne says. "Through our journey to become parents 5 years ago and again for a second time, they've been there for us in so many meaningful ways. They're the familiar face I see once a week during checkups, and I look forward to the visits. Dr. Kosasa is so pleasant and friendly and has truly made our dreams of becoming parents a reality. We can't thank him enough. He's a miracle worker."
Brianne has been proactive in remaining as healthy as possible throughout these past nine months.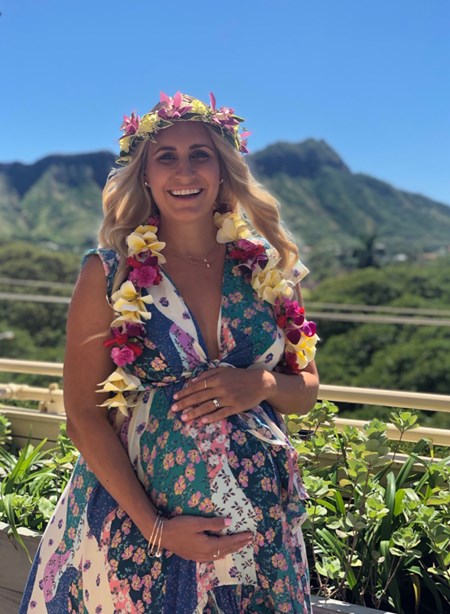 "For me, staying active is paramount to feeling great throughout my entire pregnancy," she says. "As a family, we enjoy spending time outdoors, so I've incorporated activities such as swimming, hiking, walking and yoga into our weekly routine.
"Being in motion every day has helped me to stay strong and flexible, which eases the typical pregnancy symptoms of joint pain and fatigue," she explains. "Eating healthy is also a big part of my pregnancy. It's no alcohol, caffeine and limited sugar for me. Instead, I reach for fresh fruits, veggies, healthy fats and proteins. That has helped me feel great from the inside out, and I know it's good for baby too."
In preparation for baby girl's delivery in mid-April 2019, Brianne has been taking full advantage of Kapiolani's numerous services and programs.
"Being that this is our second child, I didn't do any pregnancy preparation classes.  However, previously while pregnant with our son I did take a breastfeeding course, which gave wonderful instruction and tips that helped me to successfully breastfeed for 18 months," she says.
"We also took a maternity tour and got acquainted with the surroundings of the labor and delivery ward.  That answered any questions we had as first-time parents about what the rooms looked like and what to expect when we came in for delivery," Brianne adds. "It's very comforting knowing that physicians are on hand 24/7 to help my baby with urgent care at delivery if needed.  No other hospital can give us that peace of mind."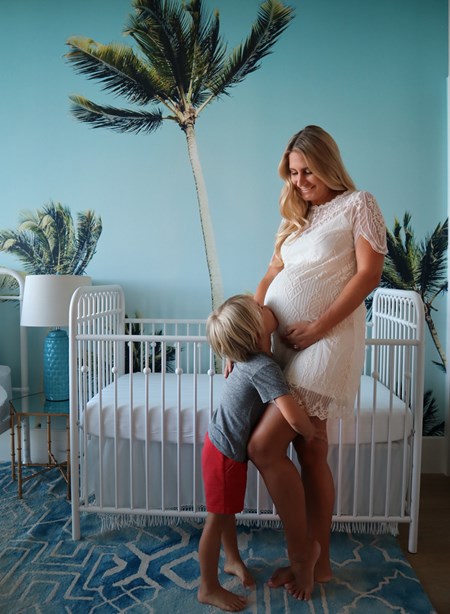 With one month until her daughter's arrival, Brianne and her ohana are counting the days to meet their newest family member.
"We look forward to having our family complete and adding a new sibling to the mix for our son. He's already been telling everyone about how excited he is to be a big brother. We can't wait to meet her too!" she says. "Pregnancy didn't come easy for us, so I cherish every moment of being pregnant. We are very grateful and blessed to have a baby girl join our family very soon."
Published on: March 18, 2019