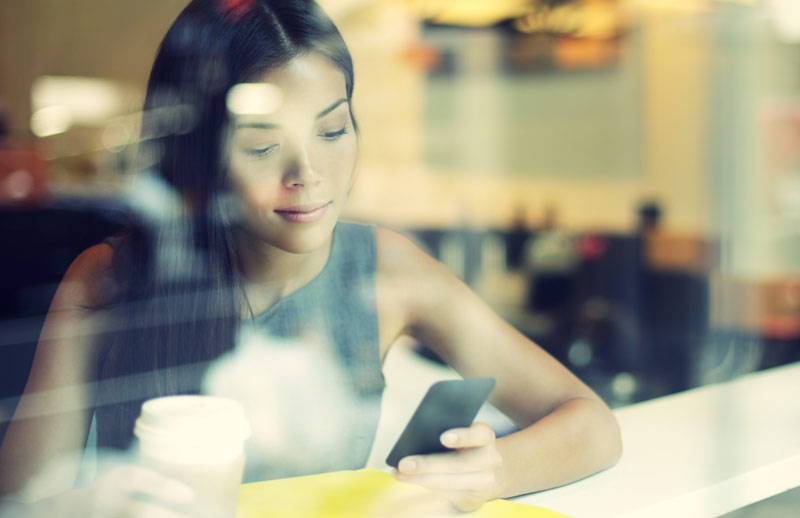 Want to Get Organized? There's an App for That
Need help forming a plan of action to tackle all of your weekend errands? Lack motivation to get off the couch and on to the running trail? Or maybe you need inspiration for a healthy dinner that goes beyond skinless chicken breast and steamed vegetables. 
There's literally an app (or two or three) for that. 
Browse your phone's or tablet's app store for options that can help you set realistic goals and stick to them. 
For example, you can check calorie counts, plan a week's worth of meals and find healthy restaurant options with a foodie app, while many fitness apps give you the option to join a virtual group to compete against others or raise money for charity. 
Some apps provide daily text messages or alerts that will monitor your spending, manage how much time you're on social media and remind you to drink enough water throughout the day. 
There's even a breathalyzer app that syncs with your phone that'll let you know when you've had one too many. 
Expectant mothers can track their baby's development, changes to their bodies and things to do in preparation for the big day with Hapai, a free, comprehensive maternity app from Hawaii Pacific Health. 
Simply enter your due date, and Hapai will calculate how many weeks along you are and how many days left until baby's arrival, all while providing you with helpful tools and resources to guide you through your pregnancy. 
Smart Systems 
Most smartphones now come with a calendar that you can sync up with all your other devices. You also can connect with family members' schedules and create a master list of reminders, appointments and to-dos. 
If work papers and files are cluttering your space, look into offline storage tools that allow you to store documents in an online cloud. You can access your documents from multiple devices and, if your computer crashes, you won't lose all your hard work. 
Speaking of crashing, you don't want to get knocked down with an illness. Patients of Hawaii Pacific Health's family of medical centers can participate in MyChart® by Hawaii Pacific Health to have access to their immunization records and receive reminders of when their next vaccinations are due. 
Parents also can access their children's records to make sure keiki are up-to-date on all their necessary health tests.
Digital Detox
If a better night's sleep is at the top of your priority list, it's a good idea to ban all electronics from the bedroom. The warm glow of an LED screen can interrupt your slumber, and insufficient sleep has been linked to high blood pressure, diabetes, obesity and depression. 
To ensure you get the recommended seven to eight hours of shut-eye, disconnect at least one hour before bed and invest in a good-quality mattress.
Published on: March 3, 2017