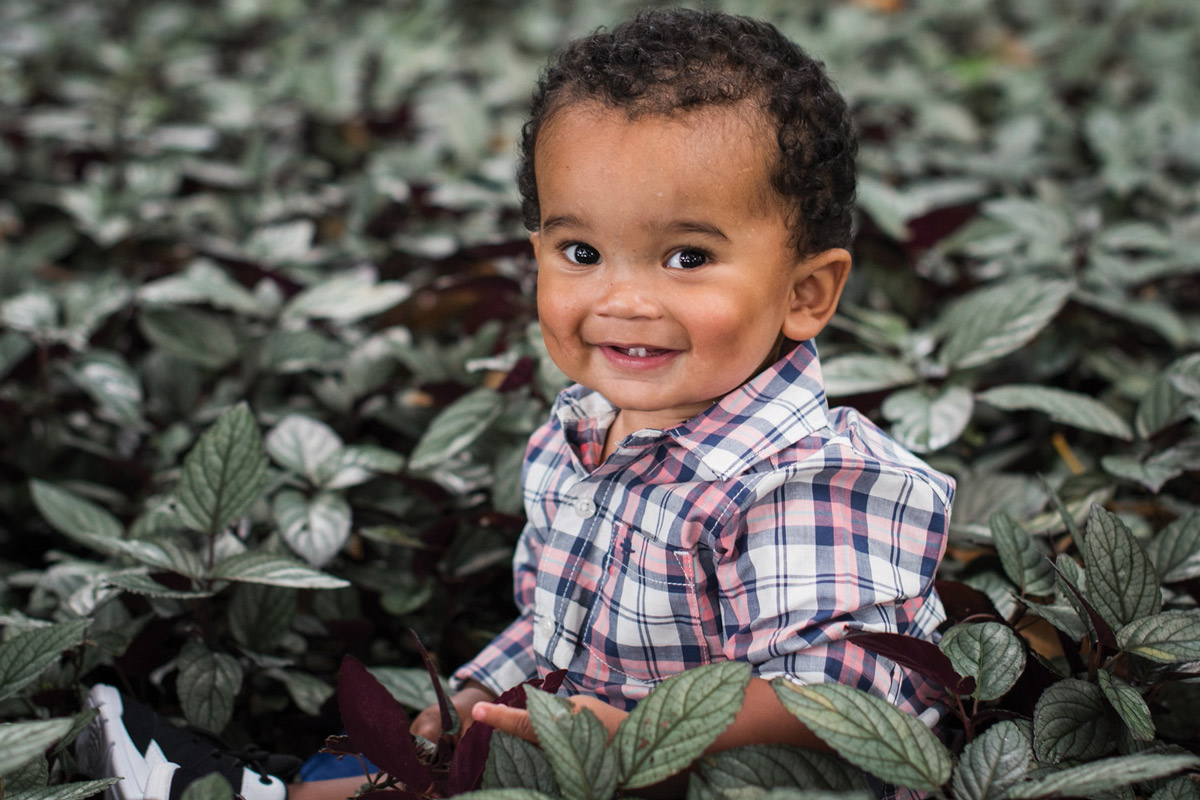 Silas Senones-Waller
Wall of Hope: Stories of Courage & Inspiration
Silas Senones-Waller received the best 1st birthday present on June 11, 2019 – he was discharged from the Carter Unit at Kapiolani Medical Center for Women & Children.
Silas had been an inpatient at the medical center since May 23, when he was admitted for decompression surgery to correct his Chiari malformation, a condition in which brain tissue extends into the spinal canal, affecting the part of the brain that controls balance.
He also needed a drain inserted into his brain to drain fluid that had accumulated.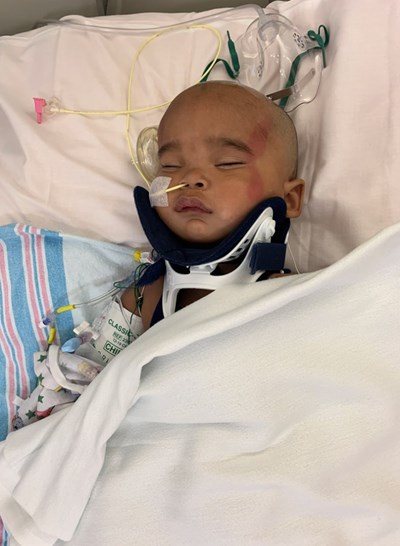 "We've never heard of Chiari malformation, and this is his brain we're talking about!" says his dad, Fred Waller.
"We experienced every feeling you can imagine – sad because our baby was hurting and not his normal, happy self; worried because we weren't sure if he would ever be 100%; but hopeful because we knew we had brought him to the right hospital," Silas' mom, Christina Senones, adds.
Due to the complexity of his surgery, Silas required pre- and post-surgery care from the Pediatric Intensive Care Unit and physical therapy.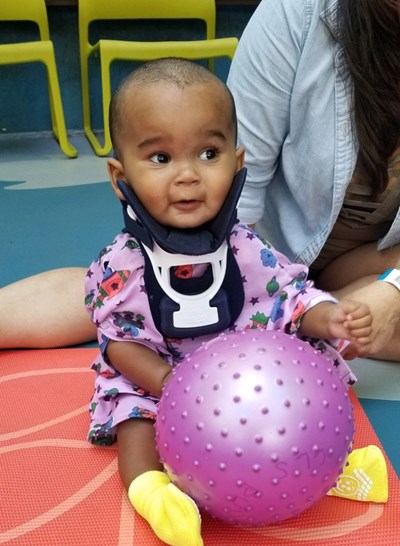 But his parents commend their team at Kapiolani for being the calm to their storm and helping them feel comfortable and confident that their son was in the right hands.
"Kapiolani Medical Center has the right stuff!" Fred says. "The staff are quality professionals and all-around great human beings. They make you feel like family! You can feel that they truly care about you and your child."
"There were many days we were stressed out and probably not the nicest of people but they always were very patient and kind," Christina says.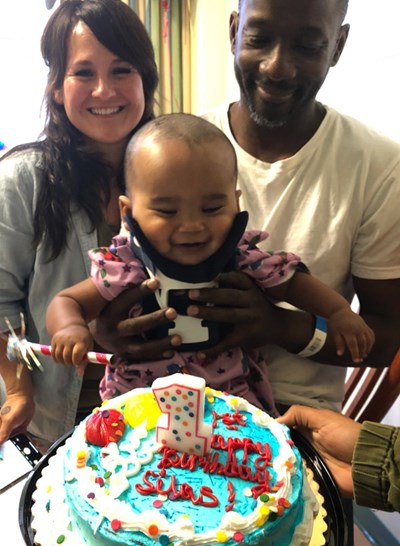 Today Silas is doing exceptionally well.
He recently had his brace removed and is able to hold his head up assistance free. He is able to pull himself up, sit up and crawl up stairs. His parents expect he will be able to walk on his own soon.
"He's amazing because he's as happy as ever!" his parents report. "He's trying to say words, laughing, smiling – all the things he stopped doing he's starting to do them again."
Published on: October 21, 2019