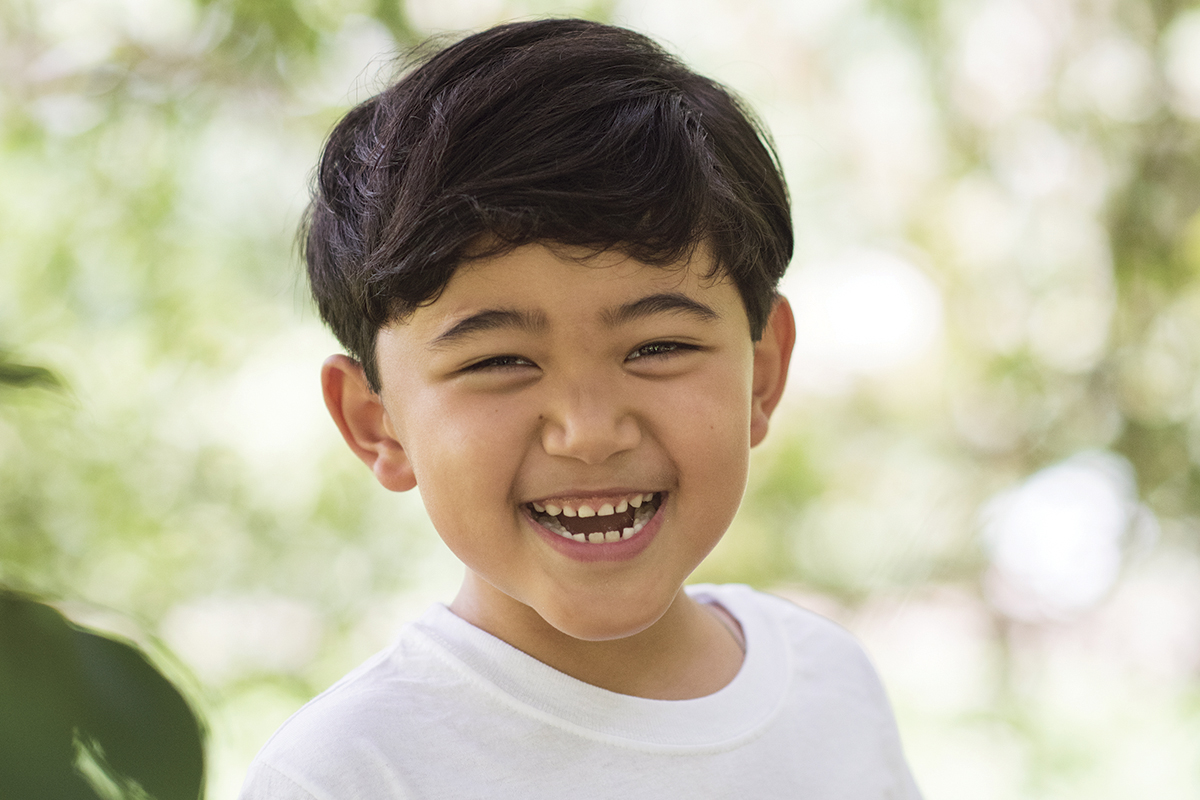 Liam Uyeda
Wall of Hope: Stories of Courage & Inspiration
Arteriovenous malformations (AVMs) happen when a group of blood vessels in the body forms incorrectly either before birth or right after. Most people with AVMs will never have any problems. Unfortunately, that wasn't the case for 5-year-old Liam Uyeda.
After taking a tumble off of his bike, Liam complained of a headache and began to vomit. His parents thought he was suffering from a possible concussion, so they called the paramedics. By the time they arrived, Liam was unresponsive and rushed to Kapiolani Medical Center for Women & Children.
Once he became reoriented, nothing was the same. Liam, normally a talkative and bubbly kid, was silent throughout the days following the incident. He had trouble moving and seemed like a different person.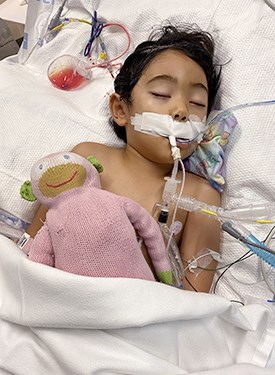 Doctors said Liam had suffered an aneurysm while riding his bike. After removing a piece of Liam's skull to relieve pressure, he was diagnosed with AVM. He spent two-and-a-half weeks in Kapiolani's Pediatric Intensive Care Unit (PICU) and six more weeks in the Carters unit, where care providers worked with him as he relearned how to walk, brush his teeth, eat and speak.
Throughout his hospital stay, Liam's parents' feelings ran the gamut from fear, anger and confusion to sadness and loss to gratitude. "We are exceptionally grateful to all the nurses and doctors that cared for Liam," they say. "They made us feel that we could trust them with our precious miracle."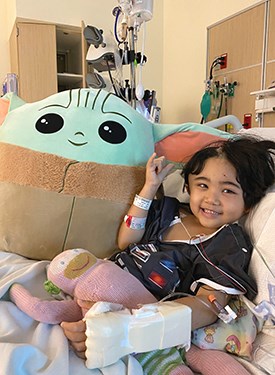 Nearly a year later, Liam and his family have begun to adjust to their new normal. Liam continues to attend weekly physical, occupational and speech therapy sessions, and he recently completed his kindergarten year. Although his condition can make certain activities difficult, Liam continues to find new ways to adapt. He is making tremendous progress in every aspect of life and is having a blast doing it. As his parents say, "We count our blessings every day and are eternally grateful."
Offering advice to families in a similar situation, Liam's parents say "never lose faith, lean in to the support you have, do your own research and ask questions." They hope that others learn to embrace the complexity of emotions that are sure to follow situations like these. "It is a process so rest, sleep, eat, cry, be angry, but try to find the gratitude – letting your emotions flow the way they need to is essential in healing." 
Published on: October 17, 2021