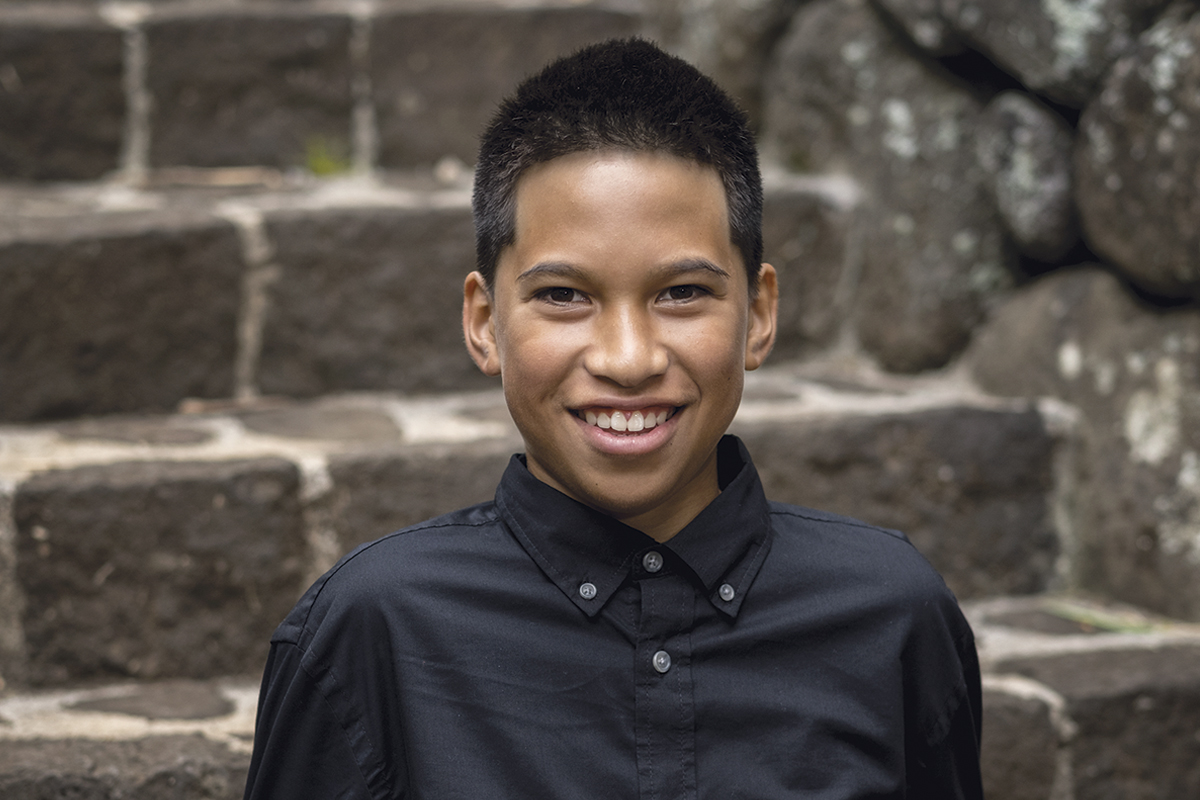 Kaananalu J. Kana
Wall of Hope: Stories of Courage & Inspiration
Kaananalu was your typical 12-year-old when he suffered a major accident that caused second-degree and third-degree burns on more than 30 percent of his body. He was transported by helicopter from Hana to Wailuku, Maui to seek medical care, before being medivacked to Kapiolani Medical Center for Women & Children for treatment.
As he recalls, "I was very scared because everything was happening too fast. I didn't think I was going to make it. I could only feel pain." But the medical team at Kapiolani was ready for him.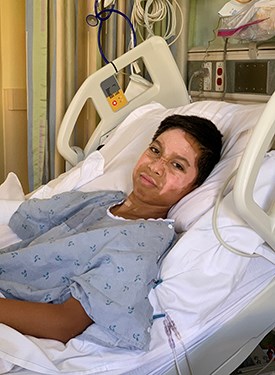 Kaananalu was hospitalized for six weeks during which he endured multiple skin debridements to remove dead skin, followed by skin grafts on his right arm and leg. He saw numerous doctors, nurses, a counselor and therapists. He remembers how kind, caring and concerned his plastic surgeon, Dr. Michael Pharaon, was and how his occupational therapist and physical therapist, who he fondly calls Aunty Anne (Ho) and Aunty Debra (Uechi), didn't let him give up.
Daily occupational and physical therapy assisted Kaananalu with his mobility and self-care skills. Therapists also provided education on burn care and fittings for pressure garments to minimize scar tissue development. "The therapeutic exercises and activities were challenging for Kaananalu," says Anne. "However, with his parents' support, he persevered and his outcome was amazing."
While still working to overcome his fear of fire, Kaananalu has resumed the daily activities that he enjoys. In reading his story, he hopes others find the strength to continue even in the face of adversity. "I want others to have faith, hope, and courage. Anything is possible, and you just need to work hard on getting better."
Published on: October 17, 2021