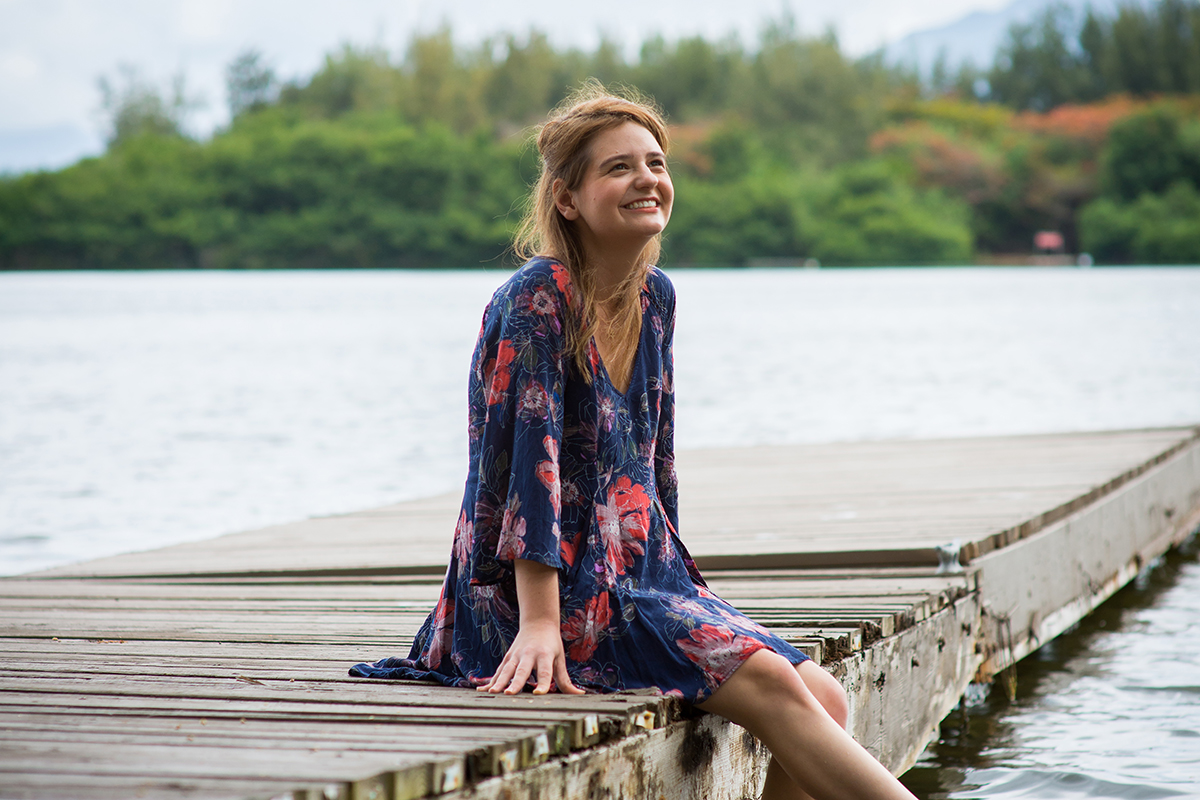 Jana Wieland
Wall of Hope: Stories of Courage & Inspiration
When 20-year-old Jana Wieland noticed a lump on her clavicle, she initially thought nothing of it. A sophomore in college at the time, Jana was extremely healthy and adjusting to life as an undergrad, so it came as a complete shock when she was diagnosed with Hodgkin's lymphoma.
"On New Year's Eve during my winter break trip home, I received the confirmation it was cancer," Jana reflects. "Kapiolani was integral in getting me from diagnosis to receiving treatment in about a week."
As a young adult, Jana was put on a pediatric chemotherapy regimen for Hodgkin's lymphoma for the next 12 weeks. Throughout her journey, Jana relied on the ongoing support of the health care professionals at Kapiolani Medical Center for Women & Children.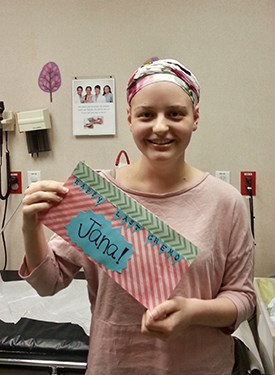 "The Kapiolani medical team went out of their way to provide care not only for my physical well-being, but my emotional and spiritual well-being too," she recalls.
"From bedside iPads to visits from Tucker, the hospital facility dog, the Kapiolani staff made sure I was well taken care of."
One person in particular had a profound impact and inspired her career path – Pediatric Oncologist Dr. Darryl Glaser.
"I'm so fortunate to have found a physician who not only helped me beat cancer, but who also became a role model for my career objectives," Jana says. "He always went out of his way to check in on me, give me a hug, ask about school, and laugh with me about my 'My Oncologist Does My Hair' t-shirt. His clinical expertise, deep empathy, dedication, and professionalism is what I want to emulate throughout my medical career."
Seven years later, Jana is now a proud cancer survivor pursuing a career in medicine.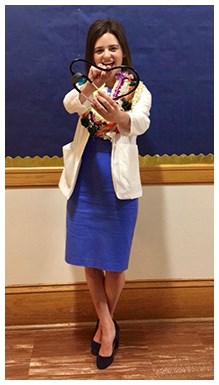 "As difficult as this period of my life was, I truly believe it solidified my passion for medicine," she reflects. "Today I'm doing what I love. I'm currently in my last year of medical school with the aspiration of becoming an oncologist. I also had the privilege of returning to Kapiolani, not as a patient but as a medical student on clinical rotations.
It's truly an honor to work alongside the amazing staff at Kapiolani who saved my life!"
For others who may be encountering a scary time in their lives, Jana shares these words of encouragement.
"I want people to be inspired by my story to keep fighting and stay optimistic."
Published on: December 8, 2020