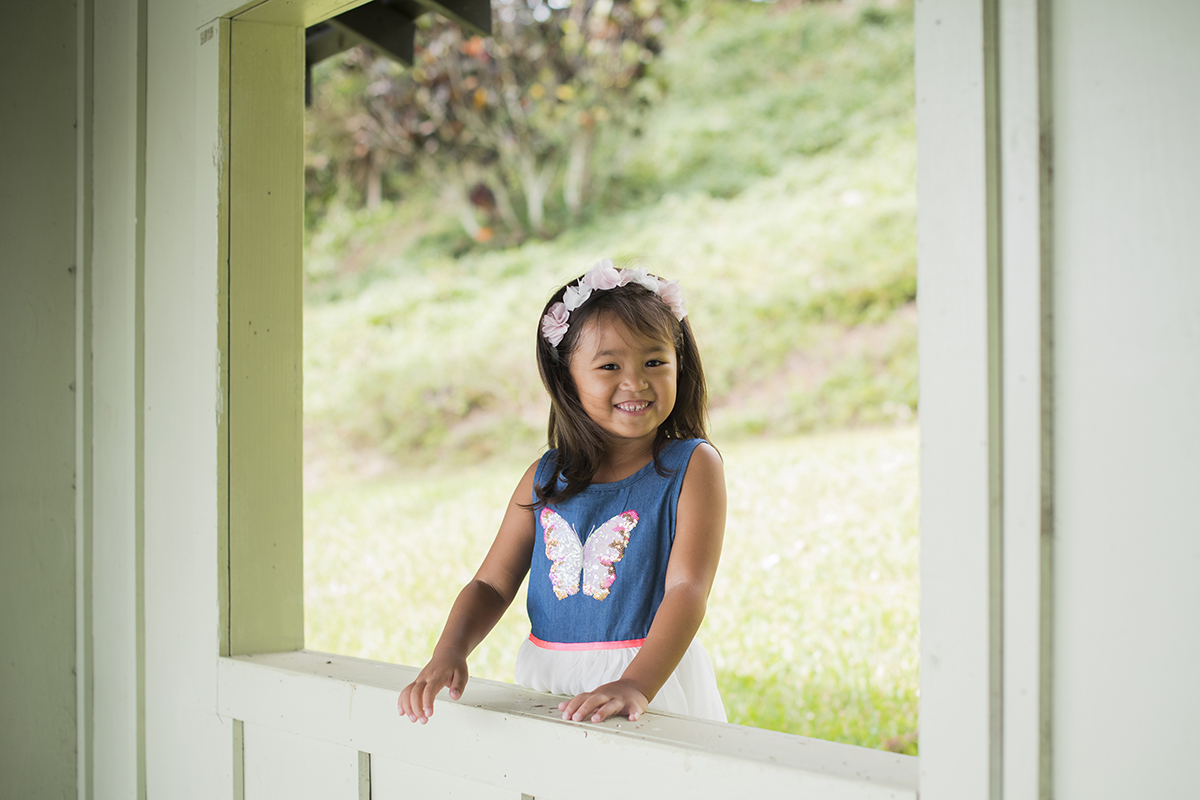 Katy Akitake
Wall of Hope: Stories of Courage & Inspiration
Katy Akitake was only 2 years old when she was diagnosed with acute myeloid leukemia, a rare cancer of the blood and bone marrow. 
In order to treat this aggressive form of cancer, Katy was admitted to Kapi'olani Medical Center for Women & Children where she received four chemotherapy treatments, each one requiring her to stay in the hospital for at least a month. Katy and her parents thank the doctors, nurses, and staff at Kapi'olani for making these extended stays significantly less scary for all of them.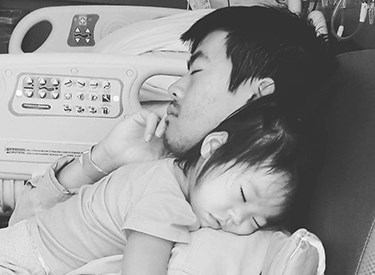 "The doctors would take the time to play with me and take care of me," Katy says. "They even let me play with their stethoscope and flashlight, and brought me my favorite snacks."
While her treatments continued, Katy spent more and more time with the staff of the Playroom, where she could relax and simply be a kid in a fun and safe atmosphere.
"The Playroom staff took my mind off of being in the hospital by playing whatever game I wanted," she recalls. "They even built me a castle and decorated the Playroom for my third birthday since I had to spend it in the hospital."
Unfortunately, Katy's cancer relapsed less than a year later, and in June 2017, Katy returned to Kapi'olani for three additional rounds of chemo.
"With every treatment, she had to stay in the hospital for about a month," says Katy's mom, Lisa. "When she relapsed, she had three treatments. During the final treatment, she needed a bone marrow transplant and had to stay in the hospital in isolation for 59 days."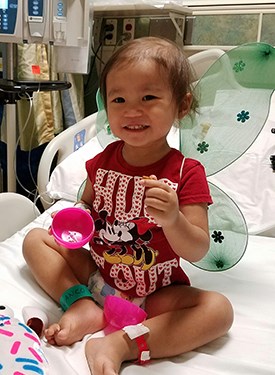 The one constant during Katy's treatments that she hasn't forgotten is the Kapi'olani team that cared for her.
"The Playroom staff decorated my room with stickers and new toys when I was in isolation after my transplant," she says. "Dr. Des (Medeiros) and Dr. (Darryl) Glaser would also visit me every day to make sure I was feeling okay. They always made me laugh!"
Today, Katy is a big sister in the first grade who takes tap, ballet, and agro-gym classes. Like many young girls, Katy loves to swim, sing, dance, and play with her friends.
The 6-year-old's message for other young children enduring a similar struggle is simple: "Stay positive and have hope."
Published on: December 8, 2020