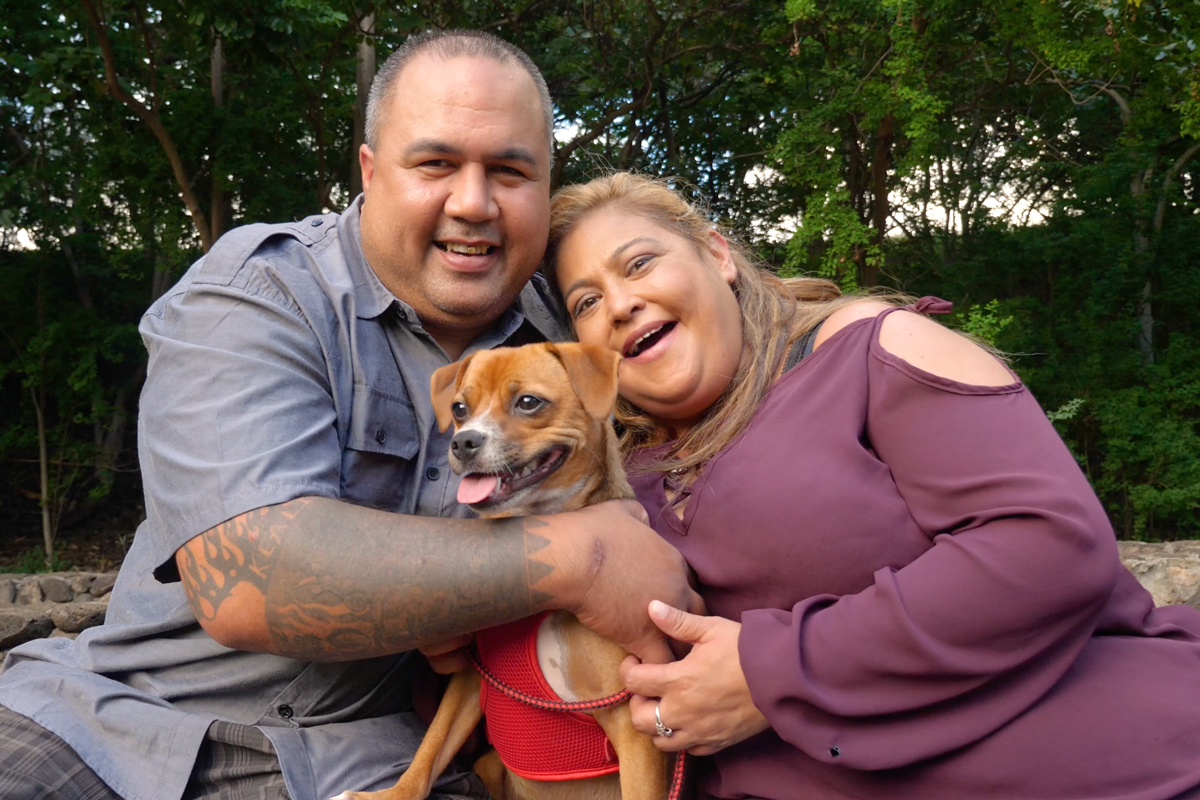 Multiple health issues threatened Charlyn Esera's life, but thanks to the specialized surgical care she received at Pali Momi Medical Center, Charlyn (seen here with her fiance, Chad, and their pup, Honey Girl) is today healthy, active and, most importantly, alive.
Charlyn Esera
The Reason 2019
Charlyn Esera enjoyed spending time with her fiancé, Chad, and their dog, Honey Girl.
One morning, Charlyn wasn't feeling well. As time progressed, she felt tired and began to experience severe stomach pain. She also noticed she had gained an unusual amount of weight.
Eventually, Charlyn was diagnosed with pulmonary hypertension, kidney stones and bile duct stones. Her kidney was functioning at 30 percent, and her liver was enlarged to the size of a football.
Without surgery, Charlyn would die.
However, Charlyn was considered a high-risk patient because of her multiple health issues, which impeded her primary care physician's ability to find a specialist willing to provide Charlyn the care and surgery that she so desperately needed.
Charlyn's health continued to deteriorate, and she was admitted to Pali Momi Medical Center. There, Hospitalist Dr. Ky Le convinced Charlyn that she was in the right place, and that Pali Momi had the specialists who would be able to perform her surgery.
Working closely with other specialists at Pali Momi, General Surgeon Dr. Marel Ver and Anesthesiologist Dr. Oren Bernstein together were able to provide Charlyn with the specialized surgical care she needed.
The surgery was a success and Charlyn recovered well.
She is now healthy, active and, most importantly, alive. She sees her physicians regularly, follows a healthy diet, and is able to enjoy sunset walks with Chad and Honey Girl.


Watch Charlyn's full story unfold in the video below.
Published on: March 15, 2019