Beata Saito
Wall of Hope: Stories of Courage & Inspiration
In 2018, Beata Saito received a life-altering diagnosis following a visit with her OB-GYN. An ultrasound revealed that the 56-year-old had high-grade endometrial clear cell carcinoma, a rare and aggressive type of uterine cancer.
Upon learning about her illness, Beata was calm. She was never angry nor sad, as she knew staying positive was the first step to recovery.
"The question of 'why me' was never a consideration," Beata says. "I didn't have time to dwell on the diagnosis and what it meant. There was a plan, and I was on board with it."
The day after her diagnosis, Beata received a full hysterectomy followed by six rounds of chemotherapy. Her gynecologic oncologist, Dr. Michael Carney of Kapiolani Medical Center for Women & Children, provided her hope throughout the entire course of treatment.
"From the first visit with Dr. Carney, I knew I was in good hands," Beata recalls. "Dr. Carney was very clear and precise. This first encounter with Dr. Carney and his team defined my approach to fighting cancer."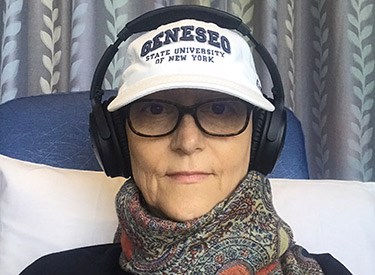 Beata maintained her positive attitude throughout her entire treatment. She would arrive at the Kapiolani Women's Cancer Center with a smile, a sense of purpose and a bag full of books, movies and knitting needles to occupy her mind during the hours-long infusion sessions. She was even able to continue to work, volunteer and enjoy other activities – something she did not take for granted.
"Cancer might have become part of my new life, yet it never took away my hopes and dreams and endless possibilities that lay ahead," she says.
The supportive, friendly and compassionate staff at the Kapiolani Women's Cancer Center also played a pivotal role in Beata's cancer journey.
"I am forever grateful for having been treated at Kapiolani's Women's Cancer Center," she says. "Everyone on the team was very attentive and just so wonderful. They will always have a special place in my heart."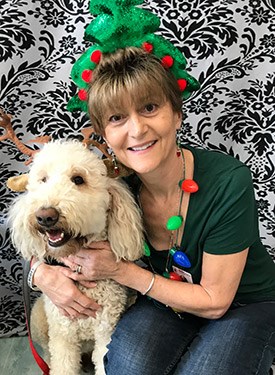 Beata's last chemotherapy treatment took place on Feb. 28, 2019.
Now, at 60 years old, she is in remission and living life to the fullest. She counts her blessings and welcomes each day with renewed energy and a heart filled with gratitude.
Beata always felt that her diagnosis was about more than just her. To connect with those facing their own battles with cancer, Beata joined a gynecological cancer support group where she is able to share her story and offer support to others during times of hardship, confusion and fear.
"My cancer diagnosis showed me a new way to live, love, laugh, give and receive," Beata says. "Always carry hope in your heart. Foster and nurture it. Keep it alive. Surround yourself with people who are positive and inspiring and make you happy. Remember that you are special, beautiful and resilient."
Published on: April 17, 2023