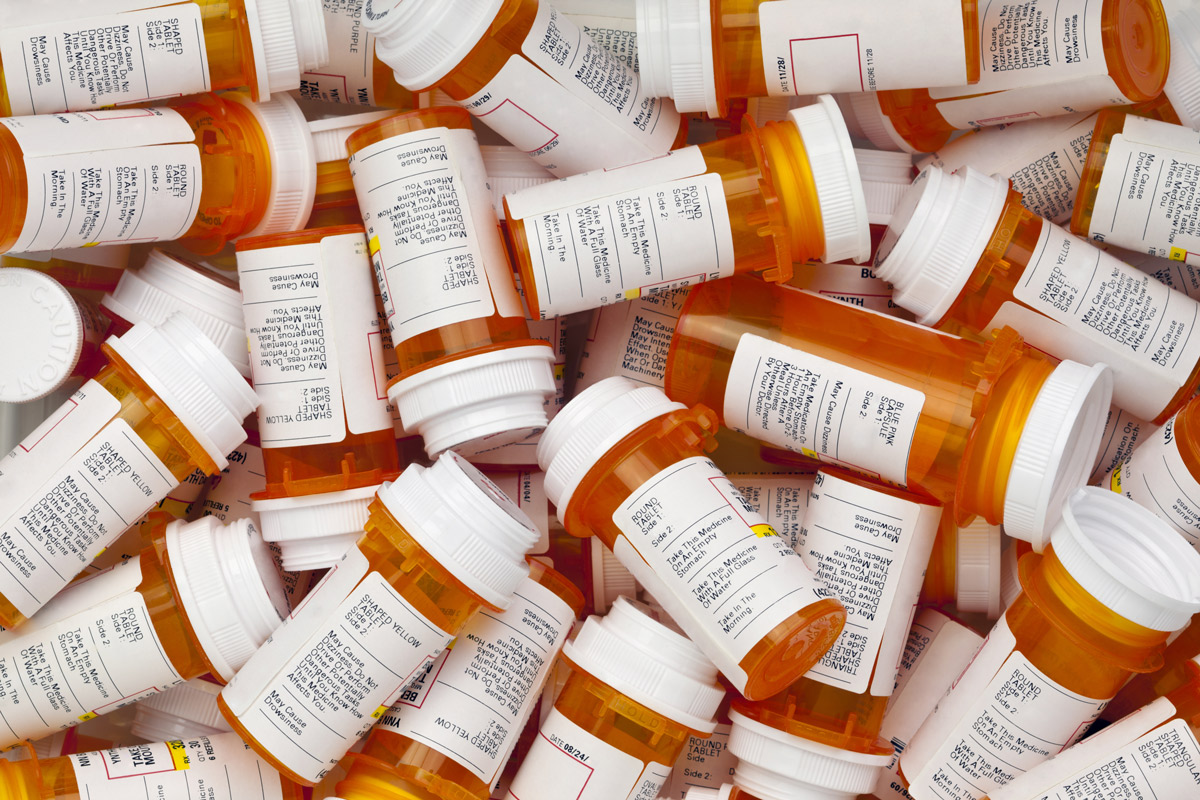 What to Do When Your Prescription Medications are Recalled
When the U.S. Food and Drug Administration (FDA) recalls Romaine lettuce or a certain brand of frozen berries, it's easy to avoid the contaminated product until authorities give the all-clear.
But what happens when the item in question is prescription medication used to treat a chronic health condition like heart disease?
A class of drugs used to treat high blood pressure, heart failure and other conditions is the subject of a recent widespread recall by the FDA.
Known as angiotensin receptor blockers (ARBs), these drugs contain valsartan, losartan or irbesartan and go by brand names such as Avapro, Benicar, Cozaar and Teveten
In July 2018, various companies around the world, including those in the United States, began pulling medications that contained valsartan after lab tests discovered "impurities" found in the products.
Medicines containing losartan and irbesartan were added to the FDA's recall list following further investigation
The impurities – which include N-nitrosodimethylamine (NDMA), N-nitrosodiethylamine (NDEA) and most recently N-Nitroso-N-mehtyl-4-aminobutyric acid (NMBA) – are classified as potential or suspected human carcinogens.
FDA analyses of the recalled drugs have found the overall risk to individual patients is "very low;" however, FDA Commissioner Dr. Scott Gottlieb expressed his concern in a news release, stating that "any presence of such impurities in drug products is not acceptable."
Gottlieb said the agency will continue to evaluate the risks of nitrosamines to patients, as well as test all ARBs for nitrosamine impurities.
Patients taking an ARB drug product are advised to check the recall list periodically, and to contact their health care provider to find a safe alternative should their medication be affected.
"Patients who are taking a recalled drug should continue to do so and contact their doctor or pharmacist immediately. The threat from the contamination of these drugs may be less than the threat of not taking the drug," says Dr. John Kao, a cardiologist and medical director of Cardiovascular Services at Pali Momi Medical Center.
Kao notes that not all ARBs contain nitrosamine impurities and may not have been recalled.
"There are many different kinds of medications available, so it's important to communicate with your doctor and follow the course of treatment exactly as prescribed," he says. "If your medications are from a recalled lot, your doctor or pharmacist can help you find an alternative."
Published on: March 7, 2019